Black Lion Bikes: "Government electric bike subsidy would jump start the UK's market."
Those making the annual pilgrimage to Eurobike will undoubtedly have looked on in awe at the Gepida, Conway and Victoria booths, each many lines deep with some truly wonderful machines. We check in with Jim Duncan of Black Lion Bikes, the specialist distributor handling those labels and more for the UK market to learn about the scope for these leading European labels…
If you recognise The Black Lion Bikes name, there's a good chance you became familiar at The Bike Place Show earlier this year, something with Director Jim Duncan described as a "kickstarter" for a business that has quietly being operating as a specialist distributor in the electric bike segment for some time.
Indeed Duncan brings to the table a deep background in electric vehicle technology, having worked with electric mopeds, among other e-Vehicles prior to setting up Black Lion. Having become somewhat of a specialist in European electric bike brands, Duncan's business boasts a five pillar portfolio of Conway, i:SY, Gepida, Victoria and Flyer.
Falling under the Hartje brand portfolio, Victoria, Conway and most recently i:SY too have a deep heritage in not just pedal-assisted bikes, but wider cycling too. Victoria, a producer of bicycles dating back as far as 1886, brings forward what Duncan describes as high value for money as far as the electric bike segment goes at present.
"What the market is seeing at the moment is much of the lower-end Chinese products dropping out of the market and potential for change of anti-dumping rules will only accelerate this. I do tend to find that consumers are having less aversion to spending more on electric bikes nowadays, especially if they see household names like Bosch stamped on the motors. It reinforces that this is a different product to your standard bicycle in the consumer's mind and justifies the often higher price tag they'd pay in other industries represented by these labels."
Price has proven a barrier for many customers who desire a 15.5mph tailwind, yet for those who have made a go of introducing electric bikes to new customers, it's a wall that's easily broken, explains Duncan.
"The key thing is to first get customers out on the bike. Have a quarter mile route from your door ready for your customer. Ours is a Sustrans route running out back, but it need only be a decent opportunity to ride out with the client and show the advantages and functionality. In selling electric bikes this is the chance to develop that relationship and witness the customer's 'e-Bike smile'. When the topic of cost does arise, I will very often break it into thirds; the cost of the frame, cost of the motor and cost of the battery. Once the customer grasps that this is a different proposition – and one that can substantially change their transport and leisure then price become secondary."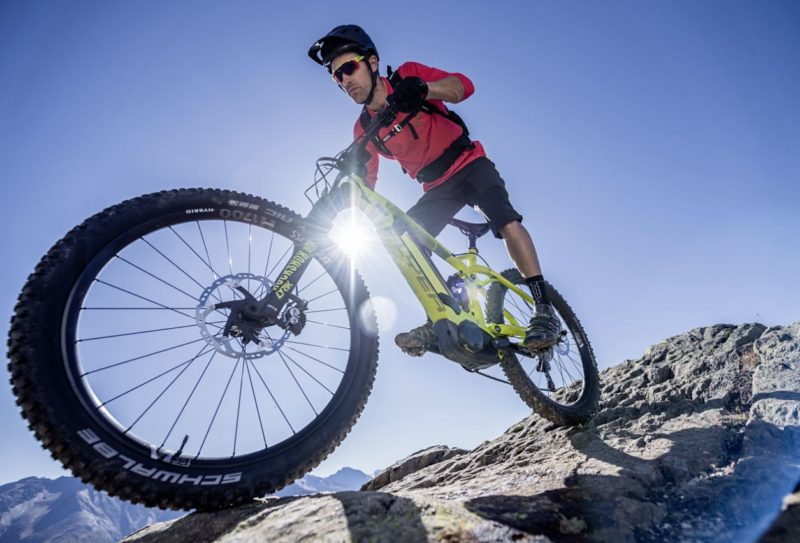 There is, we're told, a wide variation on what will sell and for what price across the UK and Ireland, yet 80% of Duncan's trade straddles the £2,000 to £3,000 price bracket, with the best-selling Gepida retailing at £2,099. Those with a Black Lion account have access to bikes all the way up to £6,000+ Conway mountain bikes capable of tackling some of the most rugged mountain terrain available.
"Conway in particular is not widely known in the UK as yet, but next year their bikes will be all that's being talked about," enthuses Duncan of the off road, tour and trekking bikes coming through. "Then there's i:SY which proved immensely popular with the caravan and motorhome crowd due to its compact and sturdy build. It's only weighing in at 22.9kg, so it'll happily sit on bike racks and go along for weekends away. We've had a lot of interest from hotel groups in this bike too."
Duncan, like countless others in the electric bike segment, strongly advocates that it's not only your customers that should be slinging a leg over. If you're to effectively sell electric bikes, staff should be popping to the shops on each model, he outlines.
"It's worth paying staff to use the bikes as each is different in what it can offer a potential customer," he says.
Looking at the bigger picture and drawing further on his background in the electric vehicle business, Duncan suggests that, with a little Government support, the e-Bike revolution could significantly ramp up in the near future.
"When I was working in the electric vehicle trade it was a Government subsidy that made people look seriously at the Nissan Leaf. Incentives to shift your transport habits help. If the Government looked seriously at say – a £500 subsidy – this market would leap forwards. And why not?," he concludes.
Indeed, just this week such an idea put into practice on Guernsey has proven to have significant demand.
Interested in Black Lion's brands?
The distributor is seeking representation in each postcode, offers low MOQs and is able to offer short lead times with same day dispatch  on orders placed before 2pm. For a further £10, shops can have their bikes by 10am the following morning. What's more, the firm backs its stockists with staff training at its headquarters on a bi-monthly basis.
To contact the team call  01823 241000 or pop them an email here.
Top sellers with Black Lion Bikes: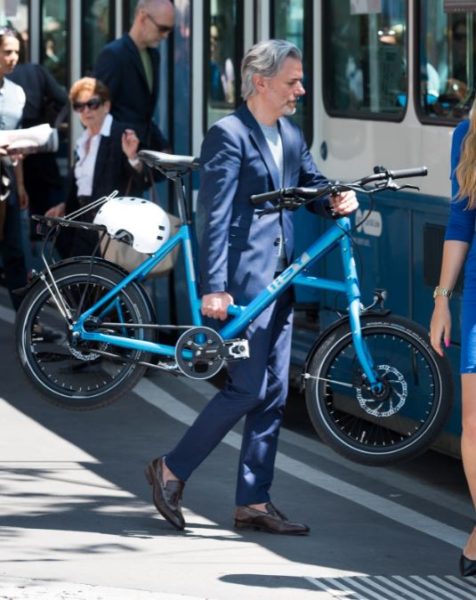 I:SY Nuvinci 360 spec
Considered one of the pioneers of the unisex double a-Frame, i:SY packs in a wealth of cycling tech into an apartment friendly package.
A particularly useful bike to space limited bike stores, only one size of the i:SY need be carried as the clever geometry 'grows' to fit riders spanning 150cm to 190cm in height. A shallow seat tube angle gives the rider an upright perch from which to deliver optimal power output when pedalling uphill.
For the build clad with NuVinci's stepless N380, riders will experience seamless shifting through the gears and do so without hearing a clunky chain. Clad with a Gates CDX belt, the high spec i:SY will deliver low maintenance assistance up to 25km/h via a Bosch Performance engine and 500Wh battery.
Tipping the scales at just 23 kilograms, the i:SY has been immensely popular in urban areas of Germany, scooping a number of consumer test awards.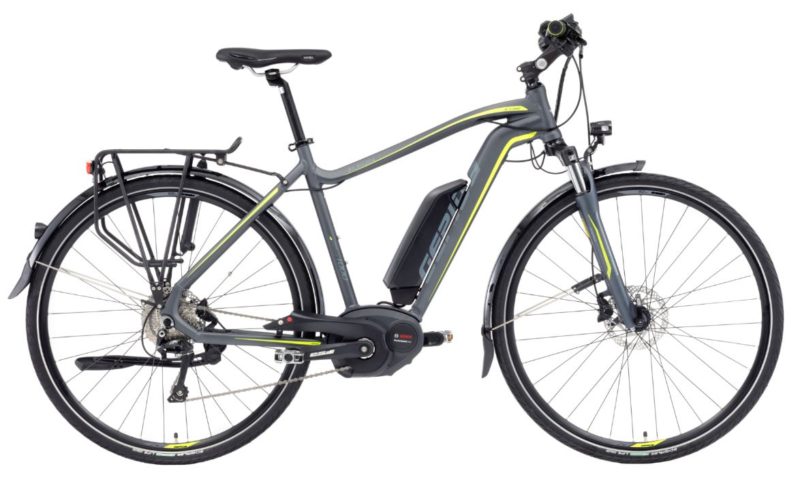 Gepida Alboin LX10
With its sleek hydroformed 6061 alloy chassis Gepida's Alboin LX10 is carefully thought out in terms of in the saddle comfort and versatility.
Well equipped for city use and available in both men's and women's iterations, the build comes pre-equipped with integrated lighting powered from the available battery, which in tandem powers a Bosch mid motor. Carrying full length mudguards, a kickstand and rear racking, the LX10 comes ready to roll in four frame sizes.
Retailing at £2,399, the LX10 is sat within a popular price bracket for Black Lion and has proved one of the more reliable sellers year-round. What's more, it's earned fame in group tests, scoring e-Bike Rad's top Bosch-driven bike on test.
Conway EMF 427+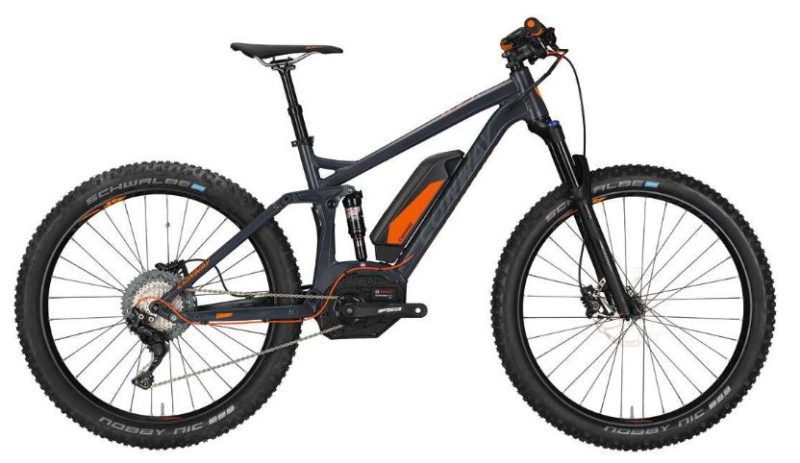 If your customer is looking for an efficient mile shredder for the mountains they'd do well to sling a leg over the Conway EMF 427+.
Finished with a suspension combination pairing the Rock Show Judy Gold RL SA fork to the Monarch R rear shock, the EMF enables free flowing trail use that is engaging on the descents and assisted on the climbs by a Bosch mid drive Performance CX motor. Enabling more mileage than one can muster under their own steam, a Purion display will feedback to the rider the flow of juice from the Bosch Lithium Ion 500Wh battery, as well as other metrics to assist progress.
Robust Shimano SLX and Deore XT drivetrain, paired with 203mm and 180mm hydraulic disc rotors ensure there's both adequate propulsion and braking power when required. All in, the bike tips the scales at just 22.4 kg, making it competitive on the trail against competitor's products and with geometry to keep the rider in control as the ride gets bumpy.