How business insurance is evolving around a changing bike shop
The subject of business insurance has never been in such sharp focus. Whether it's cover during covid, or against a spate of shop smash and grabs, protecting your business has never been so important. CyclingIndustry.News checks in with industry experts to hear about evolving policies.
If there's one industry that has been shaken and stirred in the last 18 months, it's the insurance world. Making headlines for some of the wrong reasons in 2020, the unprecedented trading conditions around the pandemic saw the High Court rule against a several insurers covering businesses inside and out of the cycling industry who had felt business interruption clauses should not cover a brand-new flu strain.
To this day that particular debacle is bubbling on and while bike shops remained permitted to trade some were not so fortunate and had to claim on Business Interruption clauses, a process that has not been plain sailing thanks to 'notifiable disease' clauses at the time not naming Covid-19.
"To date, we are not aware of many Business Interruption policies successfully being claimed for, yet.  If you think your policy covered you for losses due to Notifiable Diseases, you should register your claim with your insurer as soon as possible," says Yellow Jersey's Tom McMorrin on that particular topic.
That, as it turns out, would be just one of many things insurers would have to consider and adapt to on the fly, for within the cycle trade the evolution of business needs has paved the way for plenty more. Some of those considerations, but by no means all were the need to underwrite new products, thieves seemingly getting increasingly organised and technologically advanced, as well as a raft of new and well-financed competitors entering the market. Then there was the small issue that, in the event of theft, replacing a bike has become tricky work thanks to the global shortages faced. As each will tell you, no two insurance products are the same and it can really pay to take the time to consider each element of your trade when choosing a partner.
"The honest answer is that you pay for what you get. Insurance premiums often seem expensive, but by having the right policy in place it can rebuild your business following a potentially disastrous event," starts Velolife founder Justin Rodley, whose new business comes backed by his time serving the bike industry with the likes of Pon, among others.
That rings true with most products, of course, but insurance is no typical product. It is, even those selling it admit, not something many are enthused by. So why is this moment particularly timely when considering making sure your cover is watertight and covering all aspect of an increasingly diverse modern bike retail business?
"Things like hire, bike fitting or events are bespoke items, so they would require additional underwriting," says Rodley on areas of a diversified business that might not be covered by a standard policy. His firm, as yet, have not developed an insurance product for the commercial use of cargo bikes, but this of course could be the next big thing for consideration.
For the workshop only, mobile mechanic and retail store most considerations should fall under a commercial combined policy with a few add-ons needed such as the mechanic's van, if applicable. "Commercial combined (Property/Stock/Tools/Equipment/Liability/Business interruption) policies need care and attention, you may be faced with a lot of questions but it's so worth the process to make sure your business has the right protection in place. Also, it makes you aware of the potential risks and what you could be liable for if the worst happens in various areas of risk," says Rodley.
On the consumer side bike insurance demand has apparently hit a five-year high, according to Bikmo, which added 60% growth in 2020. With an ambition to hit £10million in trade channelled through bike shop partners by 2023 (a lofty pre-covid target), this presents an opportunity for the retailer to earn referral cash for very little work.
Bikmo's business insurance developer Rob Grisdale told CI.N: "Even small local bike shops can get a slice of that ambition. We give our partner retailers everything they need to refer their customers to Bikmo in-store and online, including the ability to give away free insurance with new bikes purchased in their store. We then pay a commission for every policy that gets purchased through their tracked links and point-of-sale. Most importantly, our Bikmo Replacement scheme is usually more convenient for our customers, and they also save money too by avoiding paying an excess on their policy."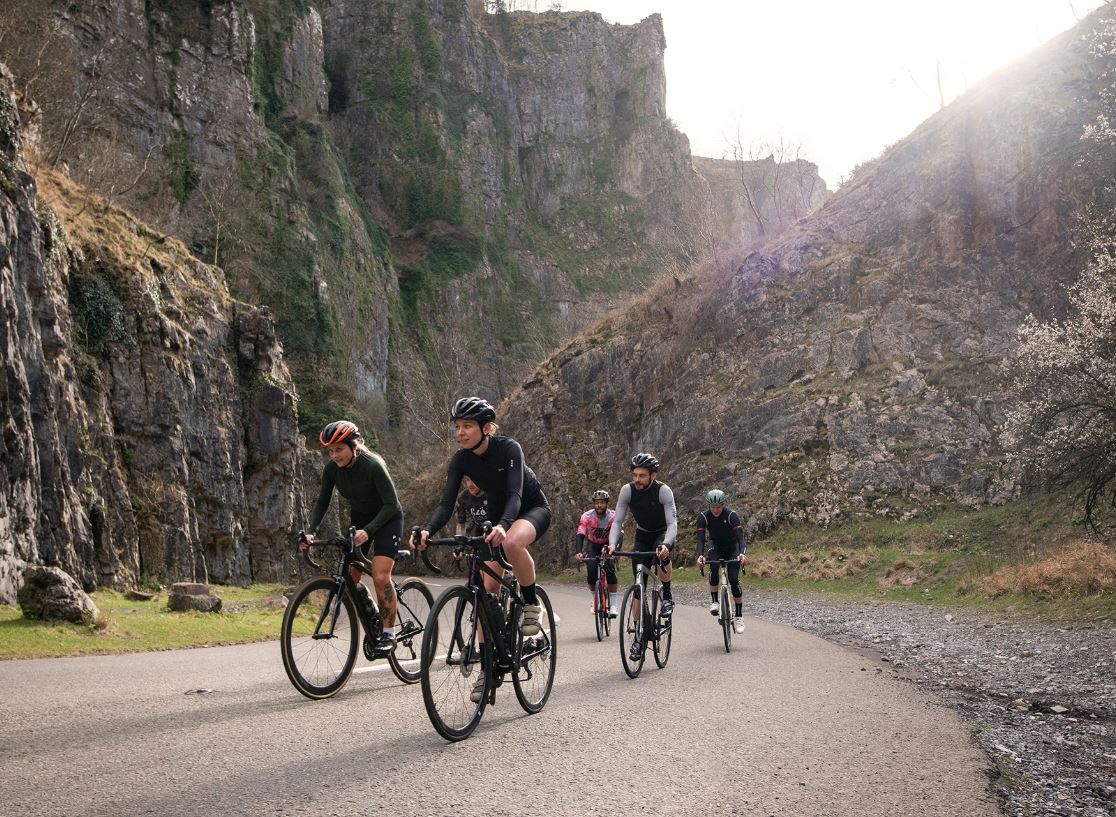 Going for a specialist is important, our panel argues. LV General Insurance revealed that it has seen a 97% increase in people adding bikes to their home insurance policies in the past year. Such policies, little known to many taking them out, are not always what they seem in terms of comprehensive coverage.
There are reasons to go wider with quotes, says Grisdale. "More riders wanted to make use of cycle hangars found in residential areas in cities and around the UK, particularly London, but insurance policies didn't cover bikes stored in them for more than 12 or 24 hours. In response, we updated our policy to give 24/7 cover just like you get at home. Likewise, we conducted a big study involving over 4,000 e-bike riders and found they are 'less risky' to insure overall. Again, we took this to our insurers and now pass a 25% saving on to customers insuring e-bikes."
Here Yellow Jersey says that the bike shop can take the opportunity at the point of sale to educate the consumer and up-sell at the same time.
"We've set up an affiliate scheme where partner shops can recommend our online insurance policies to customers. We now work with hundreds of shops around the UK who can give unique discounts to customers. If the customer takes out one of our policies using the discount code, the shop will earn a referral commission. We do have specific locking requirements, so it's a great opportunity to upsell a Sold Secure rated lock too."
Back to business and Yellow Jersey notes that new types of business insurance have developed alongside the market in recent years. We're told that carrying e-bikes has little affected policies bar the possible requirement to remove batteries or lock them up individually overnight; most shops should be covered by default. One additional policy extra that has become available via Yellow Jersey relates to the cargo bike, mobile mechanics and any business trading from a bike.
McMorrin tells CI.N: "We can cover the liabilities associated with running a courier business, including public liability whilst performing deliveries and goods in transit for the items you're carrying. We can even cover theft and damage cover for the fleet of bikes you use to perform your deliveries."
Key to making any policy decision for a bike shop, rightly or wrong, is the cost of a policy. On this McMorrin says there are really only two factors likely to move the needle in the shops favour; security and claims history.
"You should certainly install a centrally monitored alarm; insurers are increasingly wary of shops with bell-only alarms these days. Security roller shutters can massively slow down attempted theft, as well as ram bollards if you're near a road. During the day you can chain up bikes and remove pedals to deter opportunistic walk-in thieves. If you can also install CCTV; this should deter thieves who scope out the shop in advance. By bolstering your security, the likelihood of a claim will decrease, protecting your premiums for the years to come," he says.
Opportunism is a theft characteristic that has become prevalent on the streets, but where the trend of shop break ins is concerned organised crime is running hot in the bike world. Therefore, it makes good sense to make security measures prominent and obvious. "Thieves will certainly scope out a shop before a robbery; the more you can deter theft with visible security, the less likely they are to make attempt causing stress, disruption and heartache to your business," says McMorrin.
A handful of options for business insurance:
Butterworth Spengler
0151 494 4400