Bike industry warms to drivetrain suppliers outside of the big two
Recently CI.N posed the question whether a drivetrain market dominance of Shimano and SRAM may be challenged by the sourcing crisis. Here CI.N digs deeper to ask will internal gearhubs and belt drives be a surprise long-term beneficiary of the pandemic…
A month has started to feel like a very long time in the bike industry. Whereas before we may have got to peak selling season and felt the steady creep of winter just as there's warmth in the air, with heavy strain on the supply of service goods and indeed the finishing kit to complete bikes, ask any in the trade and they'll likely be willing the close of 2021 and perhaps a good chunk of 2022 too.
Just as the bike industry could count itself 'lucky' in the context of the pandemic, there are a handful of businesses within our bubble who might have caught an unexpected afterglow from the initial 'bike boom'.
Though it's hard to make direct attributions, belt drive giant Gates may well be one of those catching a favourable uptick on what was already a strong trend, in particular on commuter and electric bikes, toward the belt.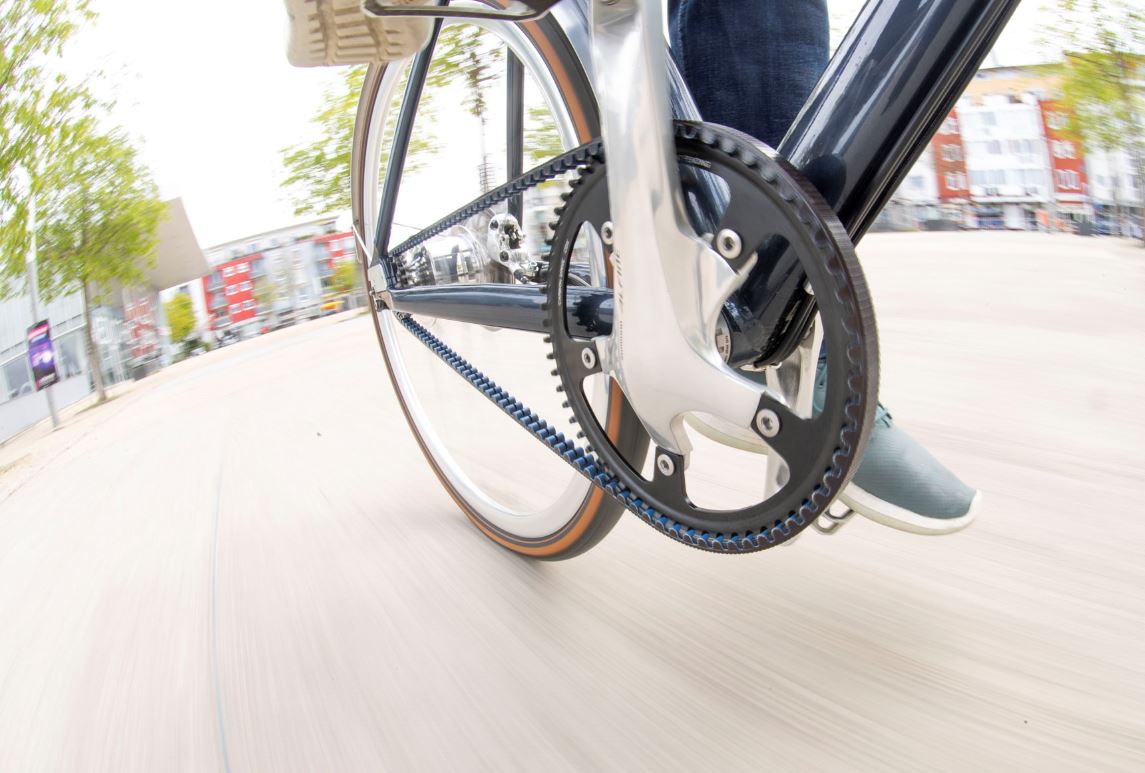 "The pandemic may be part of the recent uptick in interest. We've heard anecdotally that chain lead times exceed 52 weeks. While our lead times have extended since the beginning of the year, we're still far below those for the chain. We know that overall supply chain issues in general are impacting the entire industry," commented Jonathan Weinart, Gates' Director of Marketing.
It is likely no coincidence lead times on drivetrain components are coming up in conversation with Gates, among others, more than they have previously. While there's strong reasoning to spec a belt drive for a multitude of applications, it is thought that the ripple effects on the supply chain will only increase demand. In fact, north of 500 bike brands now count on Gates' supply for the Carbon Drive system.
Weinart adds: "While we can't give exact figures on growth trajectory, interest from OEMs has definitely been increasing over the past year, partially fuelled by the overall pandemic boost given to bikes, partially by the growing transition to electric bikes, which put higher loads on bicycle drivetrains and therefore require stronger components."
To attribute an evident growth in OEM speccing of gear hubs and belt drives simply to pandemic problems would arguably be to oversimplify in the face of a market shift that is seeing the industry's attention turn from sporty cycles toward bikes for transport. Yet, undoubtedly in the scramble to complete spec sheets buyers will have looked further than ever before. With pressures running high, securing the best deal may have come secondary to securing any stock at all.
Over the water in Holland, where the bicycle enjoys some of Europe's highest modal share for bikes and where demand for parts is undoubtedly no less strained than in the UK, SunRace and Sturmey-Archer come at the problem of drivetrain under supply with double barrels; the group produces both internal gear hubs, for which the Sturmey label is famous, while SunRace has become the wild card chipping away at the market leaders. In fact, in CI.N's 2021 Independent Retailer Study 18% of stores said they now utilise SunRace components in the workshop making it the third most common service brand.
"We see the increase in demand for both our Sturmey-Archer articles, as well on the SunRace side. Due to the shortage, customers are more open to trying out other brands, such as ourselves. Also, the consumers are more willing to try other brands. It doesn't matter to them if their mechanic puts on a Shimano or a SunRace cassettes, all they want is to keep riding their bike. This gives us a unique opportunity to get our name out in the market," explained Patrick Kos, Sales Manager to the SunRace Sturmey-Archer Europe BV group.
Customers have had no complaints either, says Kos, who adds that the consumer's tendency to demand the leading drivetrain brands is seemingly more flexible than thought. "We get a lot of positive feedback from the market. Where consumers were previously a bit hesitant to try other brands besides Shimano or SRAM, they are now sometimes forced to use other brands. The feedback we get is that they are surprised by the quality of our products, despite the more competitive price level. The majority of the customers are so satisfied that they are ordering our products the next time as well."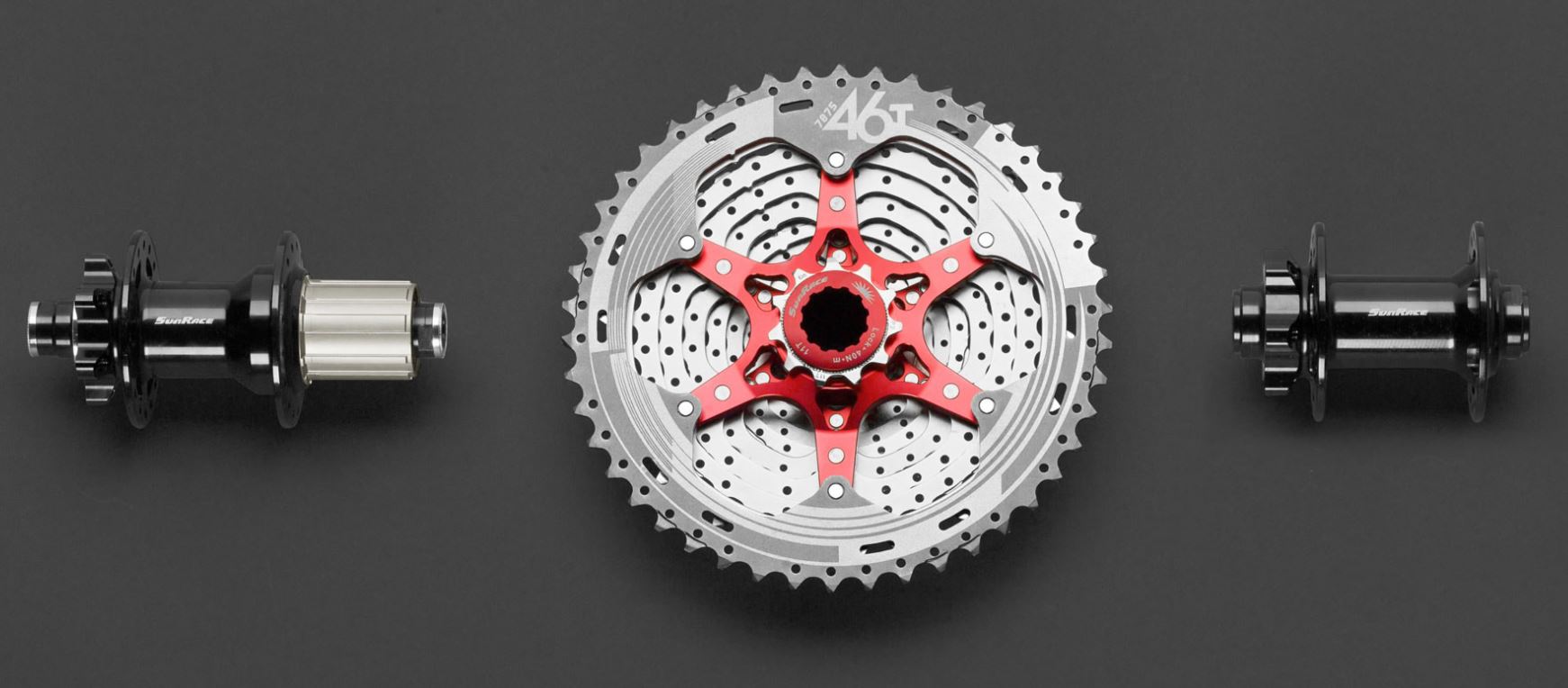 Competitive prices and reliability for the duration of a bike's life cycle will add an extra layer of shine to any deals done in the present climate and therefore Gates is a firm believer that its appeal has become larger than ever.
"OEMs not only care about first cost, but also the total cost of a drivetrain over the life of their bikes. Because belts have three-fold the life of a chain when put to an eBike application, and double the life in a bicycle application, users can count on lower replacement frequency and lower maintenance costs (service appointments) over the life of the bike compared to chain drives. On a total cost of ownership basis, belt beats chain," says Weinert.
While it is to be expected that SunRace would likewise be a natural beneficiary of the pandemic, a broader trend upwards best aligns with the stance European Governments are taking to cycling, says Kos. A refocusing of the bike catalogue, with greater emphasis placed on e-Bikes and city has spurred uptake of lower maintenance options as a whole and naturally hub geared options come well-suited to a client that seeks to offer simplicity in drivetrain design.
"We certainly see an increase in interest for the hub geared options from OEMs. With our hub being used in models from high-end brands, such as on the Stromer ST2 LE, we have definitely been getting some recognition in the market, which is resulting also in higher demand for our internal gear hubs," says Kos, going on to attribute the growth not so much to pent up pandemic demand, but to a trend in the European Parliaments toward more positive policy outlooks for active travel.
"In a lot of European countries, you are seeing an increasing demand as simultaneously governments are investing in infrastructure and stimulating cycling; and the environmental agenda is stimulating the use of cargo, plus last-mile-delivery e-Bikes in the urban areas. The current situation with Covid, only accelerates this increase in demand. In the coming years, we see a huge growth potential for e-Bike and cargo-bike markets for Sturmey-Archer. We are targeting these markets by developing new, specific hub gear-systems, which are designed to perform well under the force of an e-Bike motor."
That cargo bike segment has caught the interest of Sturmey-Archer, who tell CI.N "there is definitely a shift happening." In fact, it is one of the fastest growth segments for the parts label. Rental bikes too have really developed an appetite for the hub gear. For this the reasoning is simple, "There is still a huge benefit of the hub gear, compared to the derailleur system, which is the maintenance and vulnerability perks," we're told.
Some of those options will be well-suited to a pairing with a belt drive, which drawing on its motorcycle roots, is well matched to the needs of the e-Bike.
"When the belt drive was developed 41 years ago it was matched to some of the highest-power cruisers on the market. We applied the same technology (carbon-fiber cord in polyurethane compound) to our bike drives, albeit with a slimmer package and smaller tooth size. Thus, our product still exceeds the stress and torque requirements of even the largest eBike motors, mid-drive or hub, and doesn't stretch like chains do in similar motorised applications," says Gates' Weinart.
Pinion are another brand that, while not widely specced, has turned heads in recent years for its gearbox. As a result of being another element sealed unit, these gearboxes have found favour in the mountain bike world, appearing on bikes from around 115 labels; albeit many of those could fairly be considered frame builders or low volume producers.
"We're starting to see more spec on hardtail mountain bikes and now even full-suspension mountain bikes as internally geared hubs get lighter and more tensioner options hit the market, like the Pinion BT1 Tensioner (coming Q4 2021)," says Weinart on further OEM drivetrain pairings that may completely circumvent the norm.
All of the above means investment across the board. Sturmey-Archer and SunRace's parent will be investing in additional production capacity, which we're told the impact will become clear in the near future. As far as results went for 2020, despite acclimatising to the shock of the spike, revenues were still "much better than anticipated" and for 2021 the same trend rolls on, exceeding the component brand's upper estimates.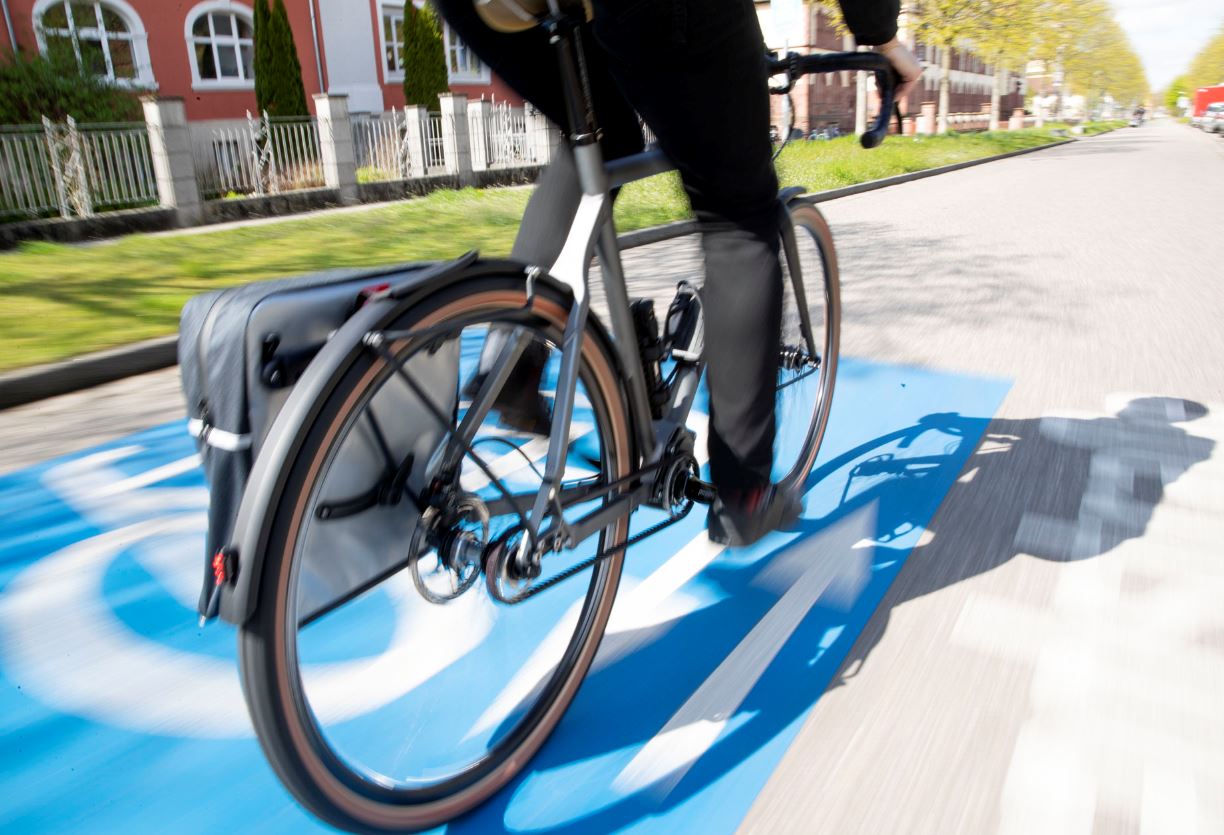 "This increase in production capacity will result in our supply catching up with the incoming flow of orders," adds Kos, "though undoubtedly we are in a similar situation as our competitors. Our supply is under pressure and we can hardly keep up with the demand, therefore we see an increasing delivery time."
Kos is not quite so bullish on the long-term in terms of demand for parts, telling CI.N that he foresees perhaps two more good years before demand levels plateau. However, by that time the brand will have had time to shine and will be better off because of it, he says.
"We feel that we will benefit from this whole situation and SunRace/Sturmey-Archer will be recognised as a good alternative to the current market leaders. Therefore, we have to increase our own production capacity, to cope with the higher drivetrain demand. For external expansion, we are keeping an eye out on opportunities."
Gates
The UK is served by distribution partner Universal Transmissions. They can be reached at +49 (0) 3601 888 64 84, and Info@CarbonDrive.net
Sturmey Archer and SunRace
Both brands are carried in the UK via Ison Distribution, which is contactable on +44 (0)1353 662 662.
A further drivetrain option once again available in the UK comes from Microshift, now found with Hotlines.