CIN Podcast: No place like home! Chris Brattle talks staycations and turbo trainers
We're thin on the ground for Brexit positives this week as our No Deal Series interview gets underway, but Madison's Chris Brattle might just have found one; sales of car racks are getting a lift as 'staycations' become more popular.
As brand manager for DT Swiss, Dynapl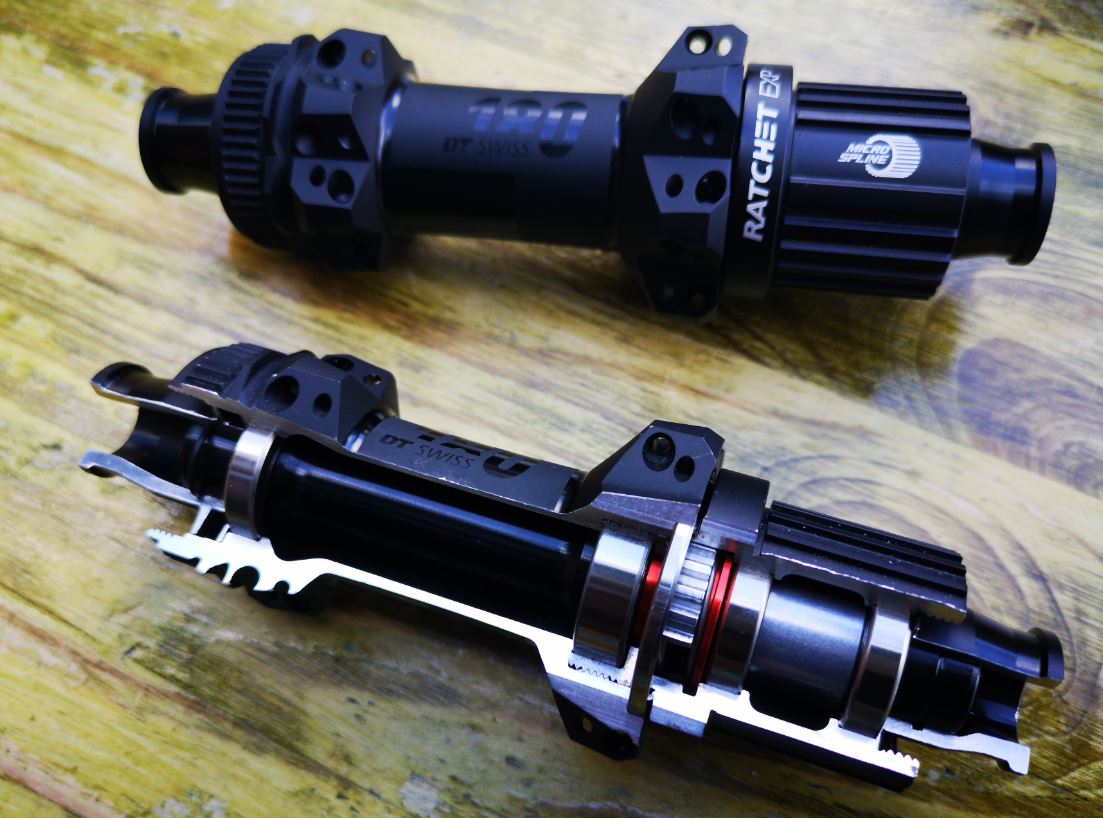 ug, Thule, Milkit and Elite, Brattle spoke to us on the day of the launch of DT's latest Enduro wheel; the EXC1200 splined.
Hanging in the centre of the EXC1200 are these rather special ratchet hubs, a next generation design where one side of the ratchet is now anchored, giving a simpler mechanism with less moving parts and a better seal.
"You'll see some astonishingly low weights on wheels housing these hubs, which with the ratchet system enclosed are a gold standard for the industry," says Brattle, adding that over the prior iteration 20% of the weight has been dropped.
It's Thule that sees the aforementioned Brexit benefit, Brattle says.
"Flying away on holiday has become much more expensive, so people are racking up the car and getting away closer to home. Our Thule dealerbase has steadily grown on the back of staycations demand. It takes a bit of confidence to sell them; but think about it, how do most customers arrive? Most come by car, therefore they'll often get their bike home the same way. Thule offers an unparalleled range and Madison's stock holding and next day availability means you don't need to carry a huge range."
Likewise, Elite holds perks for retailers tapping in to the wider fitness arena.
"85% of our turnover stands in what's dubbed Fitness Equipment Control, or wireless style trainers; and it's growing. The Direto was our smash hit and now we have a baby version in the Suito coming in at £649 and is ready to roll right out of the box. It comes with an 11-speed Shimano cassette attached so it's rather easy to get the bike loaded and rolling."
The demographic is steadily drawing in the less hardcore cyclist, adds Brattle: "Trainers are now selling more to a time-crunched casual cyclist looking to keep active over the winter."
For that and plenty more discussion tune in now on:
Soundcloud
iTunes
Spotify
Focused solely on the trade, we're inviting industry players, special guests (and just about anyone with an opinion) to talk about all the goings-on in the bike business. Fancy getting in touch with a topic you want discussed, or have something to say yourself? Then contact a member of the CIN team:
Mark Sutton (Editor) mark@cyclingindustry.news
Hayley Everett (Staff Writer) hayley@cyclingindustry.news