Comment: Artificial intelligence will play a big role in the future of city bike share
By Stage Intelligence, specialists in artificial intelligence, data collection and understanding.
As cities struggle to get to grips with a plethora of choking issues, cycling is seen as a way of solving transport and air quality problems across metropolitan areas. In an effort to relieve the strain on public infrastructure, cities around the world are actively trying to get citizens to cycle. This is not always as simple as putting bikes on the street and making them available.
Users need a cycling ecosystem with Bike Share Schemes that incorporates and analyses citywide data, unique usage patterns, even weather forecasts and local events to meet demands. As cities get more intelligent with smart initiatives being developed at a growing rate, the cities themselves hold more valuable data that can be used to support the growth of bike share schemes.
With the development of 250+ Smart City projects in over 178 different cities around the world, large amounts of data is being created every second. In fact, according to Deloitte, more than 80% of the world's data has only been created in recent years. The information now generated needs to be harnessed to improve how cities and its citizens get around.
One example of this is in Bike Share Schemes. When you use the available data in cities, you gain insights into what makes the scheme successful and can focus efforts on ensuring transport is more efficient for its users.
Using Artificial Intelligence (AI) to Grow Bike Share Schemes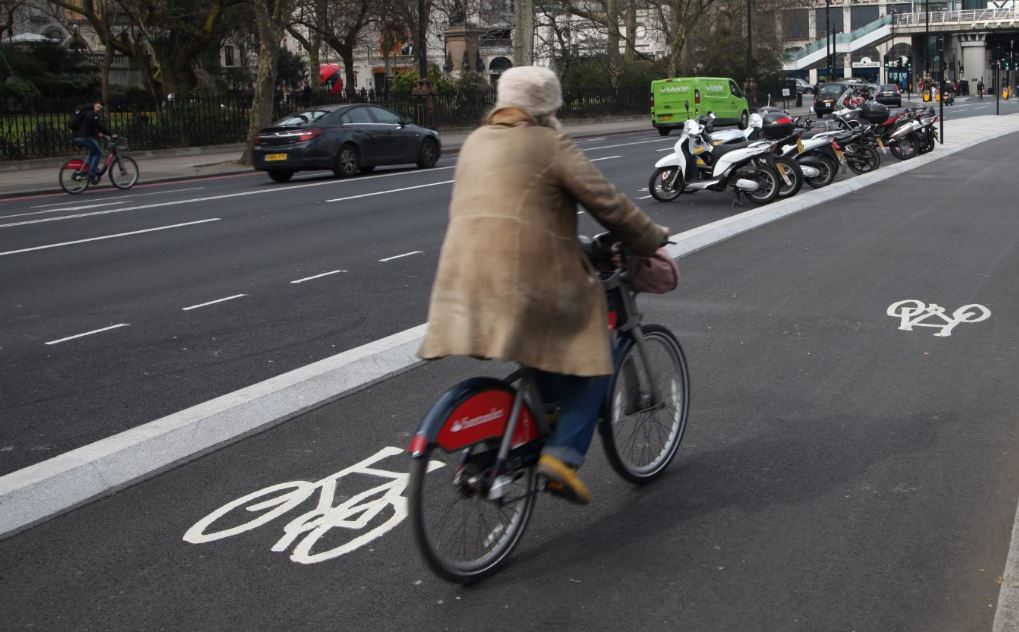 As data is at the heart of bike share schemes, how operators deal with this plays a critical part in the growth of uptake. It can often be very overwhelming for operators. The huge amounts of data available within both their own schemes and the wider city, can be difficult to understand and organise, especially if its unstructured and considered as 'dirty' data with a lot of errors.
Fortunately, the technology is there to help. With AI, operators are now able to turn data into insights that drive their scheme efficiency. AI helps to organise vast amounts of information, while using real-time intelligence to predict demand and optimise ridership for users.Managed well, cities are able to rely on a well-run bike share scheme that offers its users bikes when and where they need them.
Data and AI go hand-in-hand to piece together information about peak times, popular areas and unused resources in a way that allows operators to find efficiencies in redistribution. With redistribution efforts, operators are seeing substantial time and cost benefits as they are no longer unnecessarily purchasing and maintaining large resources. They can focus on using data to improve ridership on a better organised fleet.
Still, many operators around the world are not making full use of the data available in cities. We are seeing a lot of investment in physical resources in some of the larger markets, but the underpinning management systems that handle the logistics for these schemes are often neglected. Data and AI could be the answer to supply problems in these markets.
Supporting Smart City Efforts with Data
Smart cities need transport solutions that cater to the needs of citizens. Optimising bike share is one way to accelerate the growth of smart cities, but the challenge is how we make use of and interpret these huge amounts of data within it effectively. Share schemes need to find better solutions in making use of this data to grow and support these initiatives globally.
The solutions lie in how the data is collected and used. The focus for operators, at first, should be on ensuring that the data collected is accurate. As errors occur, the process needs to detect and correct mistakes to make data relevant. With reliable data, operators are able to draw valuable insights that optimise their schemes and provide users with the resources when they are needed.
The General Bikeshare Feed Specification (GBFS), is one way to use accurate and standardised data to support schemes. Adopted by the North American Bikeshare Association (NABSA) in 2015, GBFS, uses real-time publicly available data. This data easily plugs into map and transportation based apps to provide operators with reliable, real-time and accurate intelligence.
AI enables Bike Share Scheme operators to use data from across their city environments to predict where demand for bikes will be and accurately serve that demand with effective redistribution. Better rider experiences encourage more users to actively cycle and support modern cities.
Bike Share scheme operators need to combine accurate and clean data with reliable AI technology to collect, analyse and predict user behaviour. Only then can Smart City efforts be maximised with an optimised Bike Share Scheme that supports the mobility needs of its users.