Cadence Performance: How experiential bike retail is delivering customer variety and profits
Bringing to the table its own take on what the modern bike retailer should offer its customers, Cadence Performance CEO Frank Beechinor talks to CyclingIndustry.News about turning the summit of Crystal Palace hill into a haven for cyclists and non-cyclists alike.
One thing very quickly jumps out as we begin to talk with Frank Beechinor, the CEO of Cadence, which operates stores in Crystal Palace and Radlett. There's numbers flying all over the place. Effortlessly Beechinor links demographics to turnover and the margins associated with each. Rarely have we seen a bike shop owner talk so enthusiastically about the different elements to their trade and have banked in their memory the profit attached to each. During our few hours chatting, product is barely mentioned.
That's not to say Cadence is in it solely to turn a quick buck, that much is evident not only from the layout of the flagship store on Anerley Hill, but also in Beechinor's approach to pulling in custom.
"What other bike shop would you walk into and find mothers holding screaming babies," he jokes. "That's a result of an offshoot we tacked on in the past year or so in which we invite in mums with kids during the day for yoga and pilates classes. Childcare is provided simultaneously, giving the mums the chance to get some exercise with peace of mind the child is cared for. In a sense, with the Wattbike classes, we've become a bit of a gym and with that comes options to offer personal training plans, V02, fitting and plenty more to develop the customer's fitness experience."
Having installed a mezzanine level with a very deliberate intention to add to the store's service offering, Cadence spotted early on that customers were demanding more from bike shops. But far from kicking his heels when faced with a difficult to please customer Beechinor says listening to feedback allows businesses like his to spot an opportunity.
"Honestly, I wouldn't get into the trade now if it were only about selling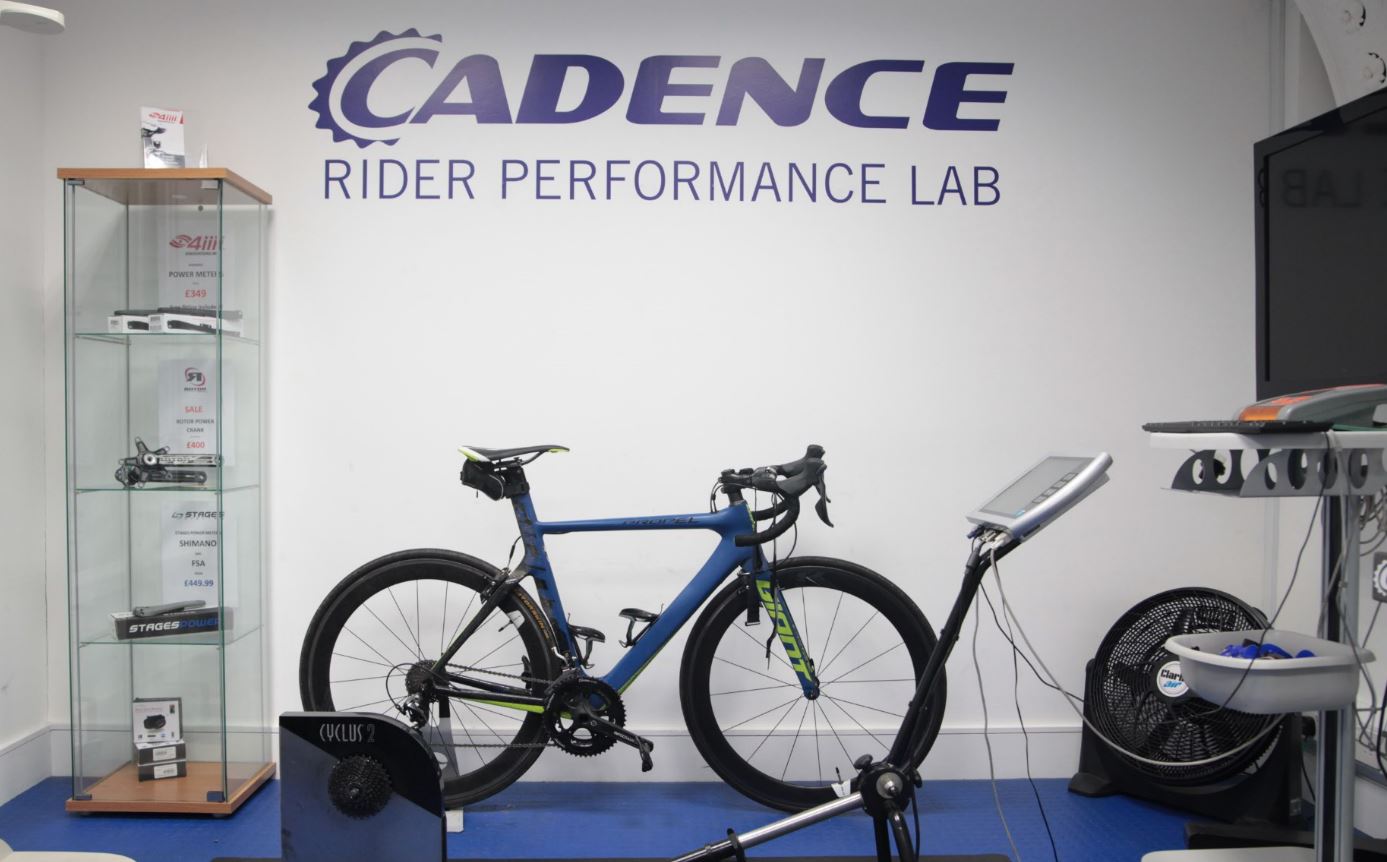 bikes. I think too many are waiting for the internet to go away and things to go back to whatever normal was. A few years back we used to host the Cycle Show TV in store and since then we've continuously looked at evolving how we use the space – it can't all be stock. Bike fit, of which we undertake around 150 a month at £150 in summer, was an early development, but it needed to go further. We developed our own protocols for pedal stroke analysis. We've two sports scientists and five coaches on the staff, which allows us a lot of flexibility in our offering."
This non-traditional experience, paired with the technology found in the firm's two fitting rooms, allows delivery of objective evidence. Such is the commitment to becoming a leader in athlete training, Cadence is funding a PHD for a University of Kent student who will latterly take a job with the firm.
"As it happens I'm actually trying to address the association that Cadence is just for middle aged men in lycra," says Beechinor. "My goal is for it to be far more inclusive, hence our efforts to draw in more female customers. The return on our investment in the segment is coming too, in 2016 women's road grew 17%, some 12% more than the rate of men's trade. I find that women are more willing to take advice too!
While Cadence is on the one hand trying to build its credentials in front of female road cyclists, it is also going after people who may not be cyclists at all.
"Over in our Radlett store we're introducing kid's cycle training lessons. If that works we'll import it to Crystal Palace. There's far more to it than the sports side though and nowhere near enough to draw in under-represented potential customers. That's why we hold women's specific Wattbike and bike maintenance classes. Honestly, we're actively targeting the gym member with our own high-value membership propositions. These people may not be cyclists, but they will pay to feel good and blow off steam nonetheless."
Membership has become a focal point of Beechinor's business, representing some 18% of the store's turnover. Five tiers – £10, £35, £69, £99 and £149 a month – are offered to customers, each tailored to draw a different customer.
"We've 250 members on the books and growing. Once you reach a certain point with membership schemes they can really become self-sustaining with very little drop off. This trade tides us through the winter and further keeps the customer engaged," says Beechinor. "With our store opening for 96 hours of the week we're able to put on 5 or 6 Wattbike classes a day, which from £69 a month comes free as part of your membership. Add to that benefits including free bike service, a bike fit, access to the pilates classes, VO2 and pedal stroke analysis and free entry to our events, rides and training camps and the value really stacks up, not only for the cyclist, but for the customer only indoor training."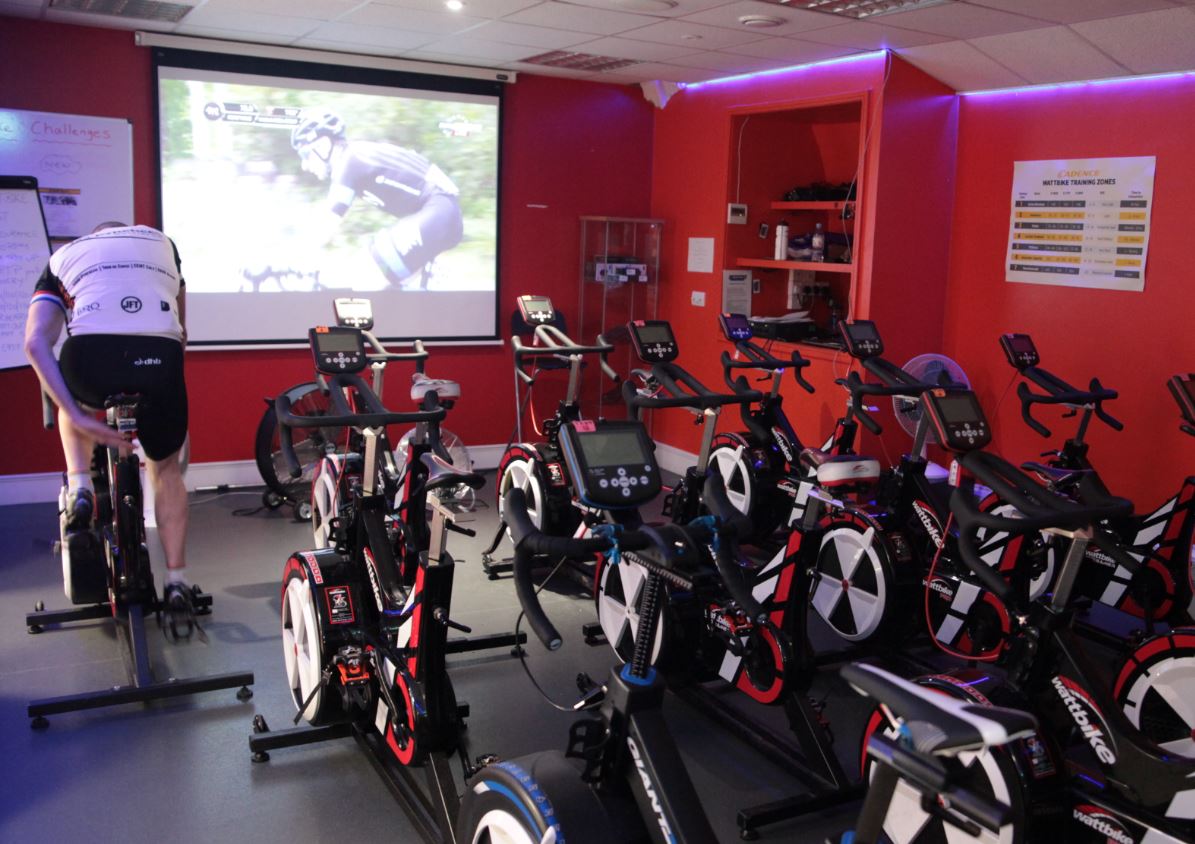 Based on club run favourite Anerly hill and with the wealth of specialist knowledge and equipment on hand, Cadence has become a bit of a "club for the clubs" in London too. The surrounding hills are bustling with Strava segments and as a result the café's capacity is a big draw. Selling nice coffee and cake is no longer the plaster for the problems of bike shops, though. In fact, despite being the first and last thing customers will pass as they pass through the doors, Cadence put out the barista's job as a concession within the store.
Beechinor says: "We're very hot on keeping an eye on where net profit comes from and it turned out that doing cake and coffee ourselves wasn't quite tallying up financially, even though on a typical Saturday we'll draw anywhere between 150 and 400 customers, hardly surprising given the estimates 23,000 sportive riders and 1,800 racers in our ten mile radius. Despite that around 70% of our customers belong to no club. That's our opportunity, to make them part of ours and those with fitness goals take great interest. We've around 100 clients being coached on tailored by Cadence training plans at present."
Sticking with the assessment of when profit comes from, Beechinor admits that having such a diverse array of customers can also bring difficulty. "One guy comes in every Saturday to just sort of hang around and tell us what we should be doing. In years gone by I'd have hoofed him out the door, but I've learned to bite my tongue. He's a little and often purchaser, but those really add up over time. I like to remind myself that it's costing me £75 an hour to keep the business open, so customer diversity is essential!"
It's this attitude and flexibility that has seen Cadence tally up between a 45 and 50% gross profit in recent times, which Beechinor attributes largely to "stuff you just can't do online."
Another layer of trade comes from corporate events, everything from cycling holidays to Spain to women's specific takeovers of Kent's Cyclopark. At £25 a head and with 40 spaces per event Beechinor's relationship with such venues is strong. Furthermore, the store is laid out ready to accommodate movie nights, with a projector pointed above the entrance and 80 fold up chairs stashed ready for premiere hosting. With the audience faced the other way the store has in the past erected a small stage for speakers like Nicholas Roche to host talks to up to 120 visitors.
With such a content rich approach to business it's hardly surprising that we were let in on the store's library of house video, again an off shoot of Cadence's that they foresee becoming important down the line.
"We've got around 50 videos available to members at present. These are largely GCN style flicks to re-engage the customer and to teach them a variety of skills. This is an investment on our part in a digital future," says Beechinor. "Experiential retail is where it's at. We want to grow the business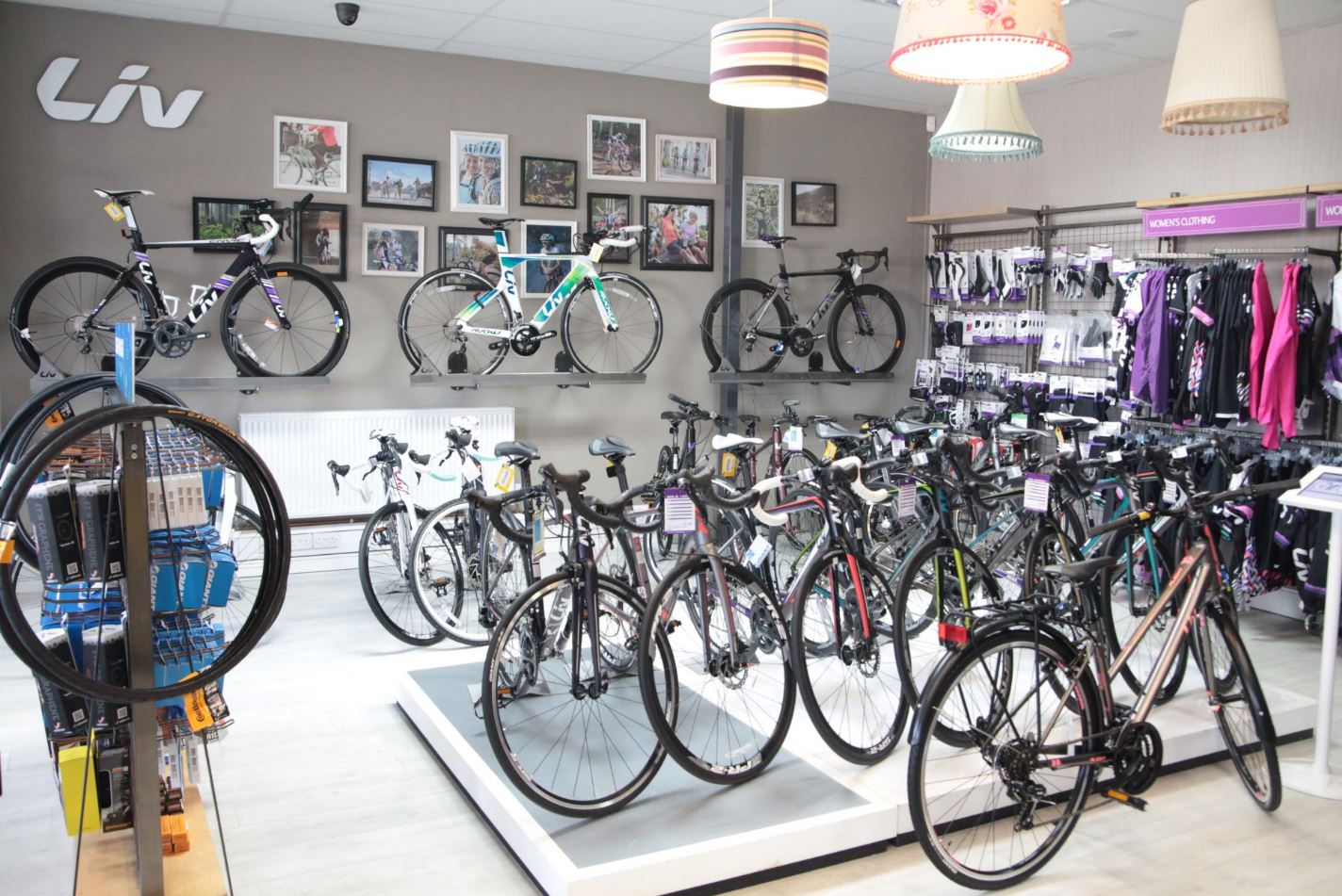 virtually and be ready to coach the customer remotely as well as in store. We're also adding podcasts at the rate of around 2 a month. All of this is on trial now."
So, what's next for a business with such a trained eye and open mind to new revenue streams? Training other bike businesses, of course.
"We do get our fair share of people casing the joint and the model would roll out well, but opening a bundle of stores is not in my plans," he jokes. "In my mind we'll very shortly look to franchise our coaching platforms and maybe some other services too. Actually I've recently had a Californian in who is keen to work with our model in San Diego. We will of course need to stay ahead of the competition ourselves. The only form of defence against competition is strategic evolution and we're not slowing down."