Comment: There are only three ways you can grow your bike shop business – part one
By Jay Townley
No matter how sophisticated the technology and internet connections shoppers and competitive retailers use there are still only three ways bike shop retailers can actually grow their businesses:
Increase the number of customers
Increase the number of transactions
Increase the value of the transactions 
Grow your bike shop business is emphasized because many of you will think that this is all about cutting operating costs and trimming your cost of goods. Controlling costs is always important, but real growth of your business can only be realized by one, or better yet, a combination of these three retail functions.

Increasing the number of customers a specialty bicycle retailer serves is a challenge that all retailers in the U.S. are struggling with. Relatively flat sales have been compounded by the fact that shoppers visiting brick-n-mortar stores have been declining steadily over the past six-years – as consumers' online purchases have steadily increased.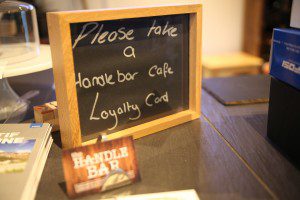 Each specialty bicycle retailer is going to have to decide how they are going to embrace the Internet as a sales tool that best serves their local market space and business plan. However, the retail world has overwhelmingly incorporated some form of Omnichannel retailing – meaning that commerce enabled websites and one or more social media providers are being integrated with brick-n-mortar store brands and operations.
Consumers are interested in a seamless and satisfying retail shopping experience that gives them 24-7 access to the retailers they want to shop with.
Order online and pick-up in-store is one of the most common forms of Omnichannel retailing that has been successfully employed by specialty retailers as large as REI and as small as local bike shops. The objective is increasing the number of customers – defined as shoppers converted and closed, followed by the development of a long term relationship – defined as creating customers for life!
We recommend that specialty bicycle retailers do whatever they can afford to embrace as much of the internet, social media and digital technology as they can effectively manage. This includes generating positive Word-of-Mouth as a part of their store brand Omnichannel strategy, as well as building a plan to increase their number of physical and cyber customers for the long term.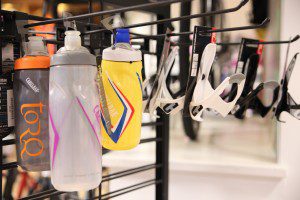 Increasing the number of transactions goes hand-in-hand with increasing the number of customers, but the most powerful application of this retail function is increasing the number of transactions a retailer handles with existing customers.  
Adding more customers is excellent, but increasing the number of transactions with existing customers is brilliant because it can have a potentially huge positive impact on a bike shops gross revenue and net profit.
The experts tell us the 80-20 rule is alive in American retailing today. 80-percent the typical specialty bicycle retailer's gross revenue comes from about 20-percent of the retailer's customer base.
Think about what the positive financial impact to your business would be if your bike shop increased the number of transactions to include 25-percent of your customer base.
Look at it this way – all your costs are being covered by doing regular business – or transactions with about 20-percent of the customer base – so adding transactions with an additional 5-percent is essentially incremental, and won't cost appreciably more.
Every bike shop has a slow period during the year and if you and each of your sales associates personally addressed and signed 100 postcards per day until you have completed your customer list you will have a non-technical, simple, but extremely effective method for increasing the number of transactions your bike shop does with your customer base and it also increases store traffic.
What do you promote on the postcard? Specials, a sale, a special discount, a gift, an event are all possibilities and the key is a compelling offer that gets more of your customer base into your store, or visiting your website to shop to purchase a product or service from you, ultimately increasing the number of transactions your store closes with its customer base.
The same method can include a code to use when visiting the store's website to make a purchase and emails, particularly if they are personalized, can replace postcards.
And don't do only one postcard mailing or email distribution per year. Plan out your whole year so during the slow or off-season you can "bank" personalized postcards for mailing periodically during the year.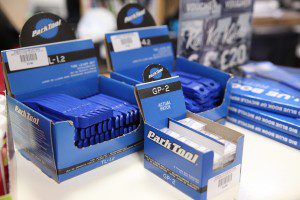 Increasing the value of each transaction is all about upgrading and add-on sales. Many specialty bicycle retailers and sale associates are reluctant to "sell-up" or suggest add-on items – and while we agree both have to be done carefully and with some skill, we also know that no retailer or sales associate is going to sell today's consumer anything they don't want.
Too many specialty bicycle retailers and their sales associates think of their wallets when assisting and advising shoppers. In other-words they shop with their wallets – as if they are making the purchase and not the shopper.
Today's shopper will not hesitate to make it clear when they are done buying and it is really the retailers' responsibility to assist shopping with the clients' wallet.
The bottom line – if done properly there is no downside to making a knowledgeable recommendation and in fact most of your customers expect it.
Your merchandising can also be organized to assist with increasing the value of your bike shop's average sales ticket. How? Overcome the tyranny of choice and focus on offering three or four price points – with logical step up features that are easy to explain and demonstrate.
This is often referred to as the Good, Better, Best method of merchandising that supports sales and up-selling or up-grading. This method is easier to educate and train sales associates to implement, including making up-selling a standard part of every sales presentation.
The next part of increasing the value of each transaction has to do with add-on sales, or suggesting additional items after the primary sale is closed. Bike shops have traditionally not done well at this – to their detriment.
There is nothing wrong, slick or sleazy about listening carefully to a shopper and after the primary sale has been closed suggesting additional products or services and as we have already said, most of your customers expect it from knowledgeable sales professionals.
Remember – shoppers will tell you when they are done buying. Your responsibility to each and every shopper is to suggest those products and services that, based on your analysis of what they have told you, will give them the absolutely best bicycling lifestyle experience.
In the next article we will do the math to show the financial impact of each of these three ways to actually grow your bike shop business!