Company profile: How Lyon Equipment is cornering the adventure bikepacking market
Best known until now as the source for Ortleib, Lyon's increased activity in the cycle market has turned what has traditionally been an outdoor retailer account essential into an attractive proposition for the cycling market. CyclingIndustry.News speaks to Nils Amelinckx about taking on Bombtrack and creating its own bikepacking festival…
With a 40 year heritage in the outdoor arena, Lyon brings something new to the table with its increased interest in the cycle market – crossover.
Bikepacking has long been building a head of steam in the cycling world, often turning heads at trade and consumer shows for bringing to the fore just what's possible by bike if you put your mind (and some decent gear) to it.
"By drawing on both our bike and outdoor portfolios, we are able to provide everything a consumer may need to set off on a fully self-supported round the world adventure. It allows retailers to have a point of difference, which will help to drive people into the store," offered Lyon's Nils Amelinckx.
Lyon turns over in excess of £20m annually, and employs over 80 people at its state-of-the-art facility at Tebay in Cumbria. The success thus far has been built on top brands, "better than best" service and the strong relationships, say Lyon. But it's only in recent years that the firm will have become known to the bike retail business at large. The latest addition, WeMakeThings' Bombtrack brand, is a label with a strong European following and a quickly building reputation in bikepacking circles.
But why should bike shops looking for a shop floor space filler look at Lyon?
"We are known for our stock holding; retailers can effectively draw from our stock of products which helps to minimise their stock risk," offers Amelinckx. "We like to keep business simple and make ordering from us as straightforward as possible, so our terms and minimums reflect this."
Amelinckx also considers the crossover in Lyon's portfolio to be an opportunity to bring in new customers.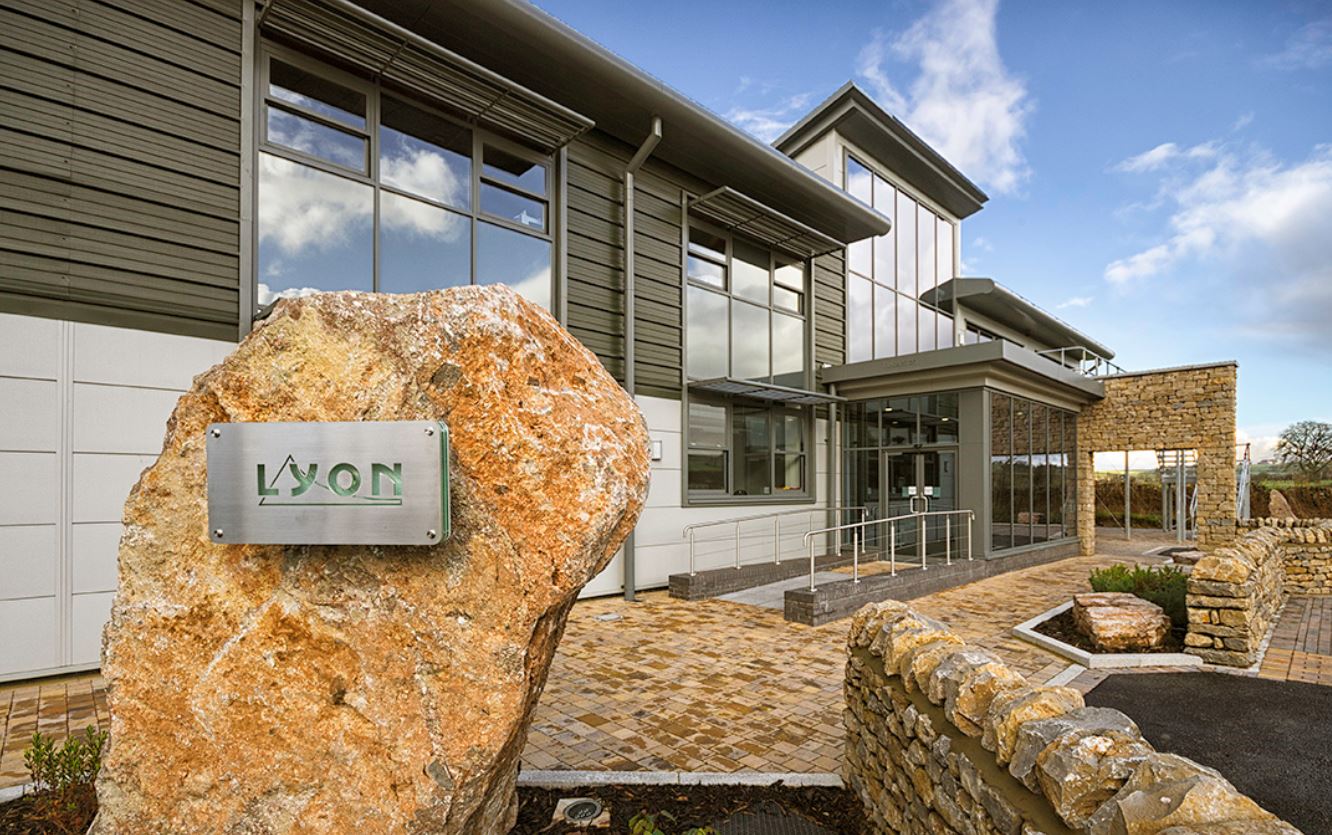 "Strong adventure cycling displays really seem to strike a chord with the consumer. Just visualising the capabilities of a bike and the options it opens up when loaded with a few bags and kit becomes incredibly aspirational.  It might be seen as a risky move to devote precious space to adventure cycling, but those retailers who have trialed this approach have already seen a very positive return."
It is for these reasons that Lyon is trailblazing with the launch of its own Adventure Cycling Festival, set for Ambleside in the Lake District from June 2nd to 4th. Partnering others in the cycling industry with an interest in the bikepacking and outdoor arenas, Lyon taking the bull by the horns has the potential to be a bike profile raiser not only to cyclists, but to outdoor enthusiasts with one eye on how to cover more ground.
With an appearance from Mark Beaumont planned, as well as workshops, demos and live music, exhibitors at the inaugural not-for-profit event are to be encouraged to interact with the audience. There will be overnight bike packing excursions into the wilderness, pack rafting tuition and semi-guided rides in from local stations all held by those backing the year one event. With ample space at the venue, test tracks, local paths and unbeaten paths into the wilderness are in abundance.
"Going to other shows we felt as though our varied portfolio wasn't best served by and our demographic not targeted," explains Amelinckx of the reasons why Lyon is moving into events.
"The audience we're inviting along and will be marketing the festival to is a lot more targeted. There's a ton of brands genuinely innovating in this arena and I think it's inspiring the wider outdoors market. Those on board for this year will all serve as committee leaders for the future and I think everyone on board agrees that the more we put in now to grow the pie, the more we'll get out in future."
Tickets for the festival are now available, coming in free for the under 16s and costing adults £20 for access to the festival's full array of features. Got a customer with wider interests in the great outdoors? Point them to Lyon's dedicated site, now live at www.adventurecyclefestival.co.uk 
Key Lines for 2017
Bombtrack Beyond Plus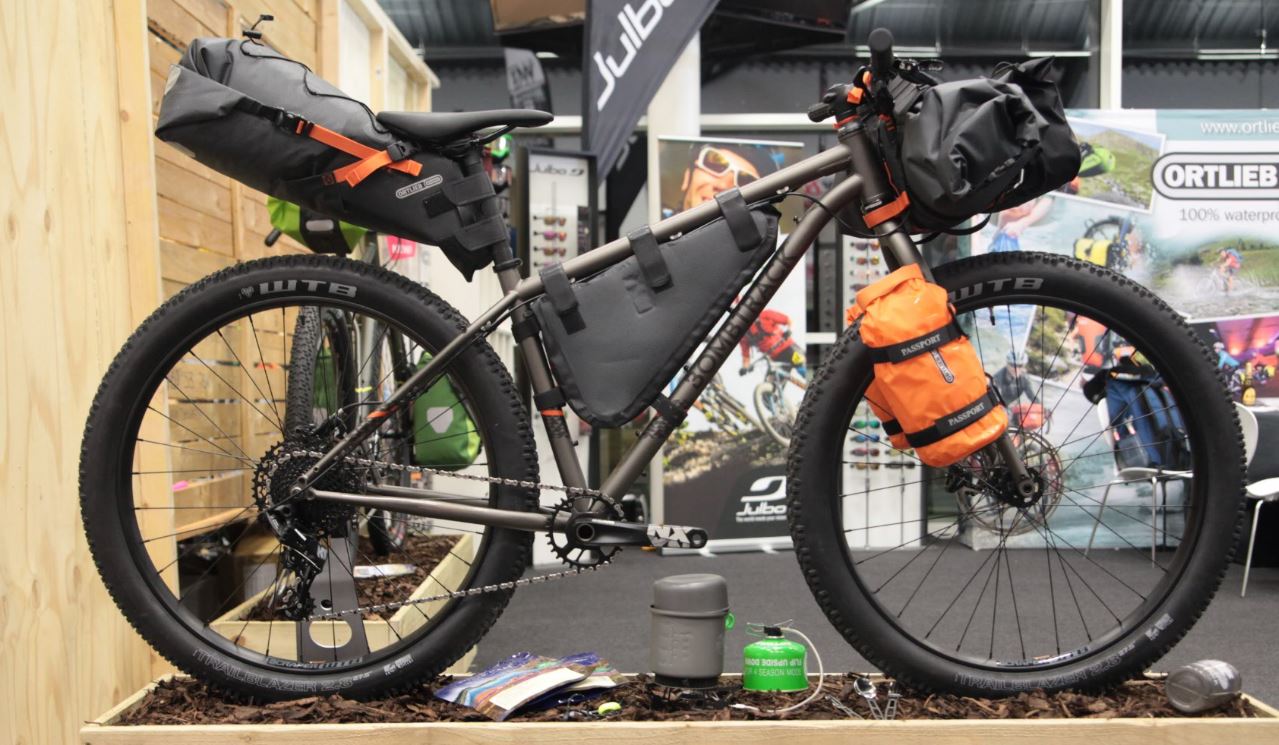 Available as a frameset of complete bike, the sought-after Beyond Plus is an ideal candidate for the customer who likes to disappear into the wilderness for the weekend.
Rolling on 27.5+ oversized 2.8-inch wide tyres, the Plus cushions the trail and offers grip on all terrain.  There's plenty of detail you may overlook at first, but the build actually packs in to the rear of the frame and on the fork provision for racking, while on the underside of the down tube holds an extra cage mount, allowing for a total of 5 water bottles to be mounted on the bike.
For those opting for a complete bike, Lyon offers a SRAM NX driven 11-42 tooth range, enabling your customer to both enjoy full speed ahead and make it up the climbs.
Solo Stove
Customers looking to be self-sufficient for days on end in the wild would do well to pack a Solo Stove. Lightweight, compact and eco-friendly, the wood burning stove incorporates a secondary combustion for a more complete, efficient and cleaner burn. Vents in the base draw air into the primary combustion at the base of the stove while hot air rises up the double walls and out of vents at the top resulting in the secondary combustion. What this means is that less fuel is required and you'll also achieve a higher temperature on which to cook. Nichrome wire, which has a high melting point of 2552 degrees Fahrenheit, is used for the grate.
Three sized are sold via Lyon, along with a range of cooking accessories.
Ortlieb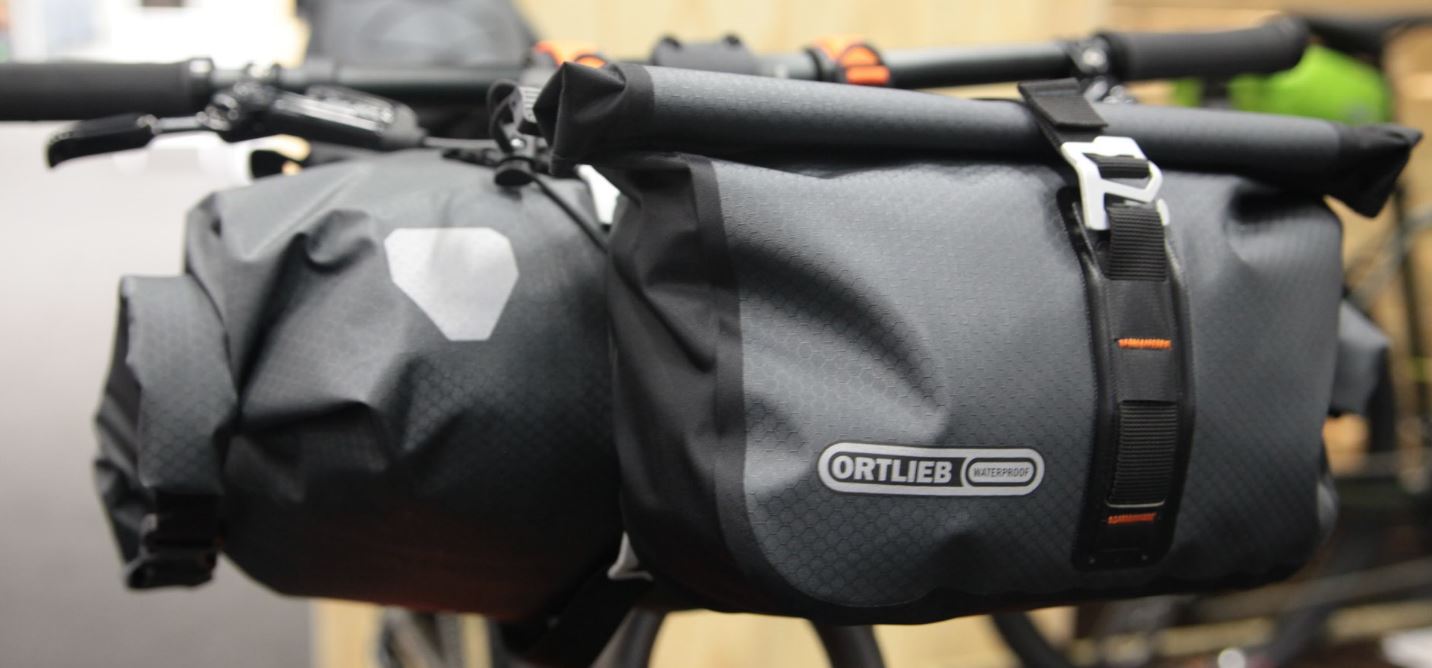 Renowned for its safe and secure outdoor gear, you'll find Ortlieb's stocks with Lyon. Offering everything from panniers to a full range of bikepacking solutions, Ortlieb build packs to withstand the elements – so perfect for the UK!
Made in Germany, the firm's Eurobike Award-winning handlebar pack is PVC free and offers 15 litres of space, enough to hold a sleeping bag and plenty more. A two-sided roll closure offers access in the saddle, while compression belts and drawstrings reduce size when needed, as well as allowed further attachments. The mounting system, consisting of spacers and two straps with ultra-strong Velcro closures, ensures a stable attachment to any handlebar type.
To inquire about an account with Lyon, head here.