Core catch up: New lines landing with Ison, Extra, Moore Large, Silverfish and Upgrade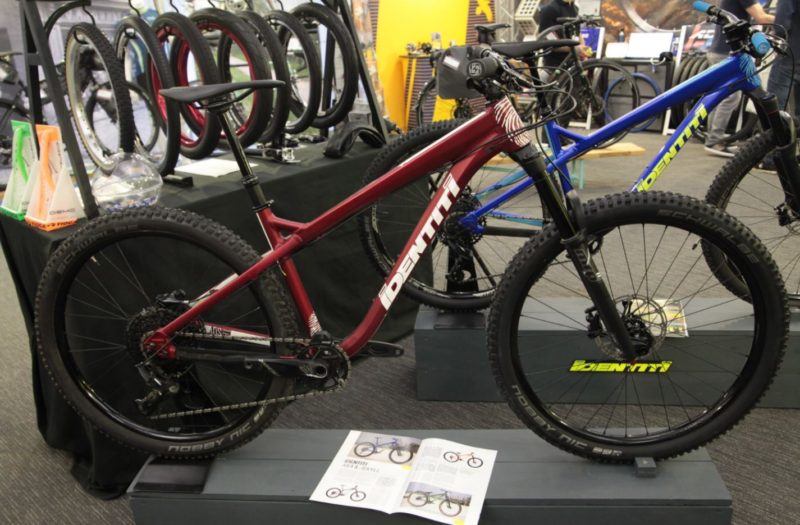 Didn't make CoreBike? CI.N has you covered with this and many more news snippets and new distribution deals from the show floor.
Here's five key lines landing in stock at present, as refreshed at this week's show:
Identiti Dr Jekyll and AKA bikes
Via Ison Distribution: 01353 662662
First shown at the NEC Cycle Show in September, Identiti's AKA and DR. Jekyll are now readily available to dealers looking for a decent range of hardtail stock.
Now 20 years deep in bike design, the brand revisits the Dr. Jekyll with both four cross and jump builds optional. Reversible plates at the rear dropout enable riders to flip between 135 and 142, meaning a frame kit may well satisfy many customers.
A jump bike favourite, the Jekyll carries plenty of subtle detail to give it kudos in the category; from new grippy sides on the saddle to the retention of 26″ wheels paired with fast rolling 2.2 tyres.
Meanwhile, the aluminium AKA will take a 27.5 wheel with clearance for up to a 2.6-inch tyre, or alternatively your customer can jump straight to 29-inches thanks to the sliding dropouts enabling chainstay length to go from 420 to 435mm. When it comes to geometry, the AKA sports a 64.5 degree head angle, sagging to 66 when the rider is on the bike. Boost spacing is catered for front and rear.
Cabling is largely externally routed, excluding the dropper which can go stealth via the downtube.
AKA frames are to retail at £499, while builds will come in at around £1,500.
Lake's retro styled CX1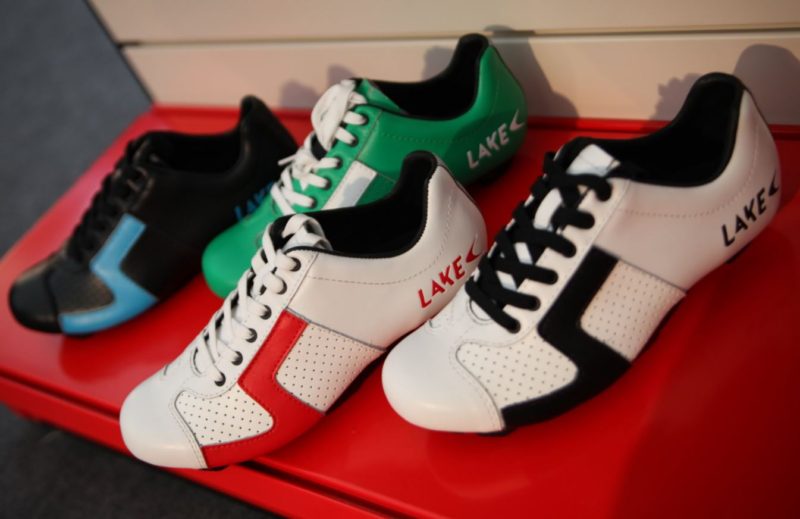 Via Moore Large: 01332 274200
Two iterations of Lake's CX1 clad in a new retro styling are now on offer from Moore Large.
Retailing at £110 for the entry level Nylon sole and £160 for the carbon build, the shoe has been an excuse for Lake to revisit laced shoes where BOA closures exist widely elsewhere in the range.
Four colourways are now in stock with the Derby distributor, which also recommends the £270 CX240 for any retailer having difficulty with customer's with odd shaped feet. Two independent BOA closures and the ability to heat mold make this an ideal choice for anyone with difficulty fitting normal cycling shoes.
Fusion World clothing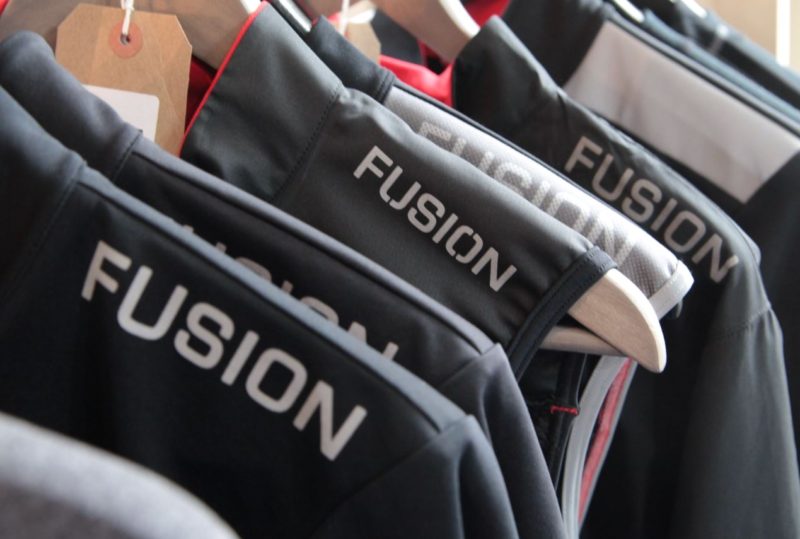 Spotted with Upgrade Bikes
At the present time Fusion is not yet an Upgrade Bikes brand, however the Sussex distributor was putting feelers out among bicycle dealers at CoreBike.
Already established in the triathlon market where the brand is served by Multisport Distribution, Upgrade are gauging dealer reaction to the cycling specific lines, telling CI.N that the risk to the dealer would be low because of a "sell one, buy one" policy. Stock replenishment comes in from Denmark, so if a dealer did want to commit to greater numbers Upgrade anticipate to be able to supply garments with a quick turnaround.
In other Upgrade news, a reduced price DMR Sled build utilising SLX componentry is now available to sit below the £3,500 GX spec flagship.
Rapid Racer Products Proguard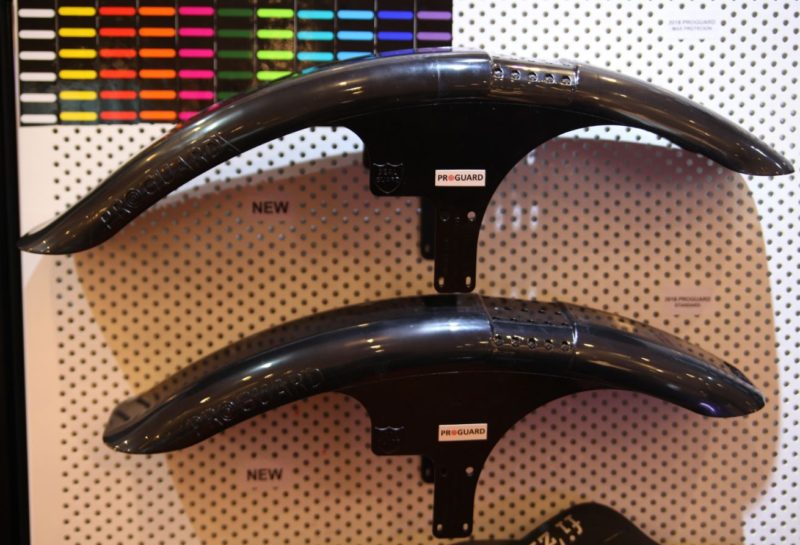 Extra UK
Catching the attention of any mud slingers in the room, RRP's new ProGuard looks to be one of the tougher mudguards now on the market.
Made with tough polypropelene, a standard version will retail at £24.99, while a longer max protection iteration will cost £26.99 at recommended retail price. For an additional £1 we were told the colour chart shown in the pictures will give riders customisation options with decals.
Capable of hosting up to a 3.0″ tyre and tailored to enable the guard to fit wheels ranging 26 to 29-inch in diameter, the ProGuard is said to be your best bet for cold weather thanks to the plastic's tendency to resist becoming brittle.
A nice perk for in store display is that 10 ProGuards will overlap to work on just one hanger.
Skratch's new bar flavours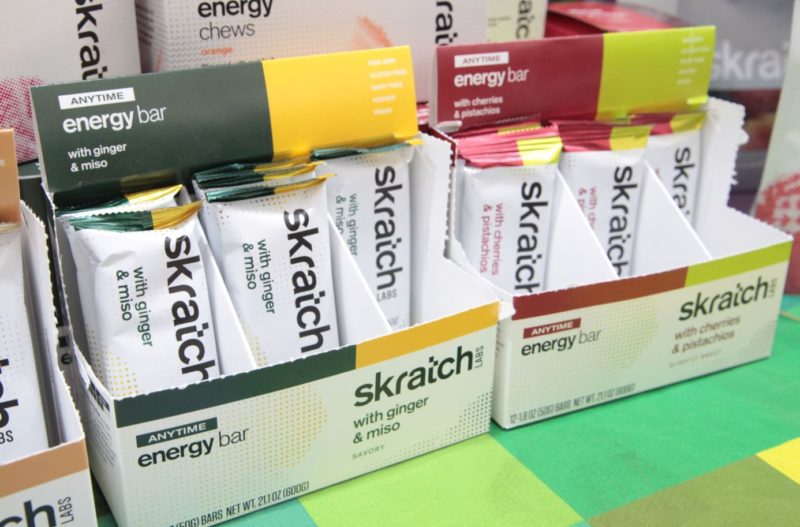 Silverfish UK: 01752 843882
Claiming to have half the fat of anything else available on the market, Skratch has announced three new bar flavours; Cherry and Pistachio; Chocolate Almond and Ginger and Miso.
Now in stock with Silverfish, the bars come in addition to two new hydration mixes. Dealers will have access to the new bars in boxes of 12.
Skratch told CI.N: "We're known best of our hydration goods, but have been working on becoming an all-in-one solution for cyclists. Working with our partners in the pro-peleton we've found an all natural way to bind these bars with coconut nectar."