Cornwall's ICE Trikes celebrates 21 years with two new models
Recumbent trike builder ICE Trikes, of Falmouth, Cornwall, has two new trike models as it marks its 21st year in business.
ICE Trikes makes six different trikes including the VTX – "the fastest trike in the world" – and a World Record holding expedition full fat trike that holds the record for being the first bike ever ridden to the South Pole, by Maria Leijerstam in 2014, and still holds the record.
The business told CI.N its customer base includes cyclists who thought they could not cycle or are not able to cycle a regular bike: "Our trikes could inspire people to ride again or even for the first time."
Selling largely thought a network of worldwide dealers and recumbent specialists, ICE Trikes' VTX racing trike is now available in World Championship Edition, with gold leaf detailing and Shimano Ultegra Di2 electronic gear shifting. In addition, the off-road ICE Full Fat trike is now available in an Ultimate E-Assist model, to celebrate the fifth anniversary of its World Record feat at the South Pole.
ICE VTX Black – World Championship Edition
The new 2020 World Championship Edition VTX Black features Shimano Ultegra Di2 electronic shifting, a unique Gold leaf ICE emblem to represent the gold medal-winning heritage and a new matt black colour scheme with custom graphics. It also features the new easy access swept cruciform and an all-new custom super lightweight modern aero profile wheelset. It has the lowest seating position of all ICE Trikes' range.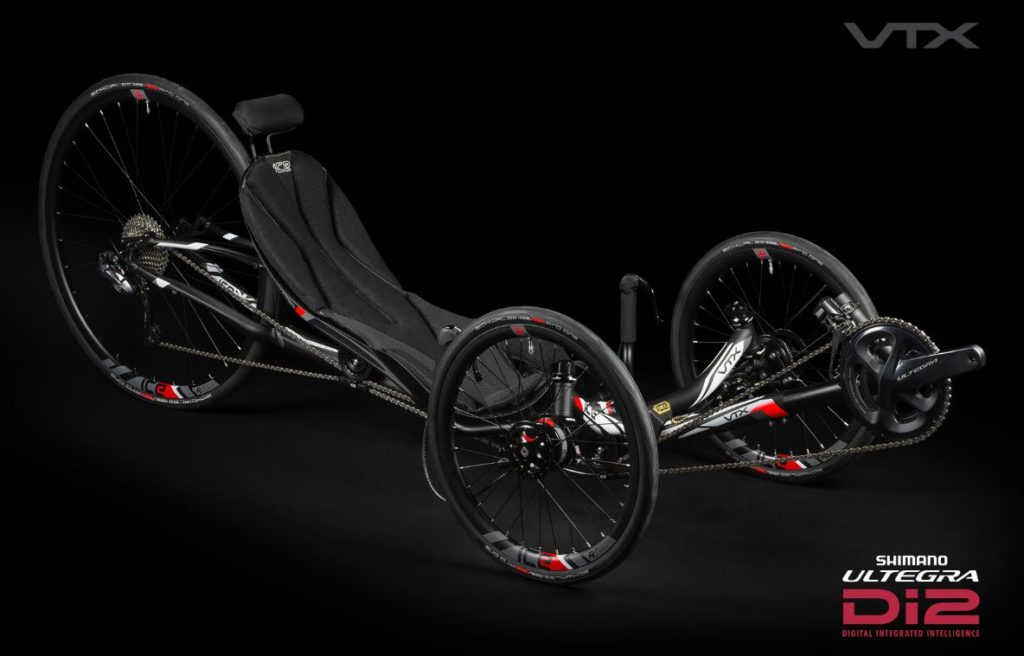 5 year Polar Expedition anniversary model – Full Fat Ultimate
The go-anywhere Ultimate Full Fat trike model celebrates the fifth anniversary of Maria Leijerstam's World Record. Fully equipped with full suspension and Shimano STEPs E8000 Electric Assist, the trike is suited to the most challenging terrain. Like the ICE VTX Black world champ edition, it also features the newly designed easy access swept cruciform and a new handlebar clamping system with super secure indexed clamps ensuring easy alignment when unfolding and solid handlebar positioning. The ICE Full Fat is built on an optimised ICE frame featuring Compact Flat Twist Fold, No Brake Steer, Rider Positioning System and wide range gearing. ICE Trikes is also giving away a signed copy of Maria Leijerstam's book: "Cycling to the South Pole: A World First" with all new ICE Full Fat trike purchases.