Cyclorise relocates to Wales and launches stand-alone 'Louri' brand
Earlier this year, Cyclorise Ltd launched it's first in-house product Lourí, offering accessories to help cyclists ditch the backpack on shorter rides. With sales booming and an ever-growing demand on time, Cyclorise Ltd has separated its own-brand to become a company in its own right. Lourí Ltd is now run exclusively by Siân Dibley. Siân will focus her time on sourcing, production scheduling, product development and securing international distribution & retail partners.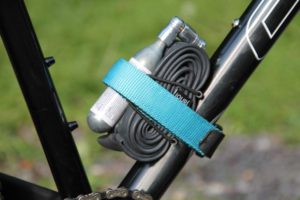 Husband and Wife team, Thomas and Siân will continue to oversee the direction of both businesses, but by separating the Lourí brand Thomas can focus on distributing their brands in the UK (and in some instances, Europe) with equal focus.
Thomas and Siân have also made the decision to uproot and move the businesses from Poole in Dorset to Abergavenny in Wales. While more affordable warehousing and office space is a clear draw, they also wanted the business to be based in the mountains where cycling is a major part of the local community and world-class trails are located nearby.
Thomas said "With our business growth, it was becoming difficult to assign the correct balance of time and focus across our portfolio. With Sian now committed to Lourí full time, we can push both sides of the business equally. It's a really exciting time for our business, especially with relocating to Wales and being so close to so many amazing trails. The Black Mountain Cycle Centre is only 1 mile from us!"
Siân said "I've had input into Cyclorise since the beginning, but now I am able to focus all of my time and efforts into growing Lourí of which I am so proud. We have so many plans for growing the range within the accessory segment, there's no time like the present to make it happen".
Cyclorise Ltd imports and distributes unique or benchmark performing accessories from South Africa and the United States. Currently their range consists of SMOOVE Lube, GUP Industries, Timber! MTB Bells, StemCAPtain and of course Lourí.
Retailers can meet Thomas and Sian and see the range at Stand F38 at The Cycle Show or contact Louri on enquiries@louribike.com and Cyclorise on sales@cyclorise.com.