Dexshell debuts new POS, plans cycle dealer drive
Manchester-based weatherproofing experts Dexshell have announced a new point of sale unit to assist its growing dealerbase with merchandising the product.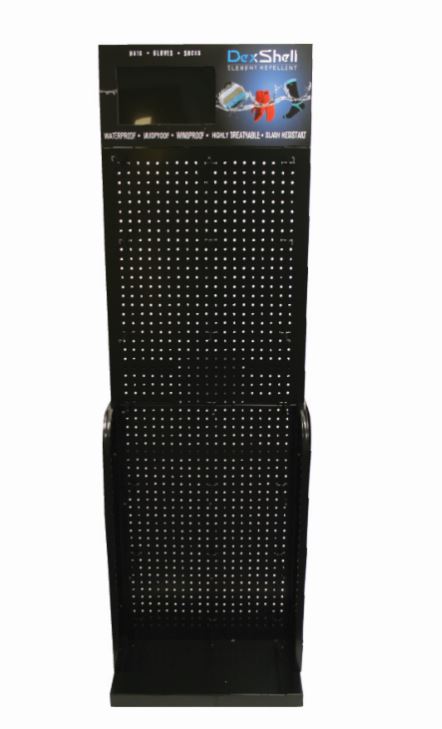 As part of a commitment to its marketing activity and further improving the customer engagement, DexShell's new POS system features a video screen which plays the latest promotional and instructional films detailing its extensive range of outdoor and cycling specific element repellent clothing.
The new POS unit stands at 180cm tall and is 55cm wide. It is large enough to house approximately 80 units of varied DexShell stock.
Chris Dodd from DexShell's distributor, Fordville, says that this is one of a number of initiatives that the company is launching in 2017 to help drive consumer awareness and sales for its retailers.
"We are extremely confident that we have one of the very best ranges of waterproof socks, gloves and hats for the outdoor enthusiast and cyclist currently available," he says.
"To back this up we are offering strong margins and the option to have this new POS system in store to help convert sales on the shop floor."
"In addition to this, we are also investing in marketing activity to drive consumer awareness and help retailers sell through on their stock."
As part of this activity, DexShell are sponsoring the Scott MTB Marathon Series, as well as the HSBC UK National Downhill Series. Each sponsorship will see the brand at all the events showcasing their products and offering consumer trial. The activity, managed by DexShell and bike industry marketing specialists Red Cloud Marketing, will partner a concerted media liaison campaign with some string reviews already being achieved this year.
"This is just the beginning," says Dodd.
"We are committed to working closely with our retail partners and helping them. The feedback we received from retailers at the recent Bike Place Show was wholly positive and very constructive. The future is bright for DexShell."
Retailers are currently sought for the expanding DexShell network of stockists. Please contact Chris Dodd on 0161 864 4666, or visit www.dexshell.co.uk for more information on the range.