Farrelly Atkinson to produce mountain biking offshoot Off-Road.cc, Woodhouse appointed editor
Road.cc's publisher Farrelly Atkinson is to hit the dirt, having recruited Jon Woodhouse to take the reigns of a soon-to-go-live portal found at Off-road.cc.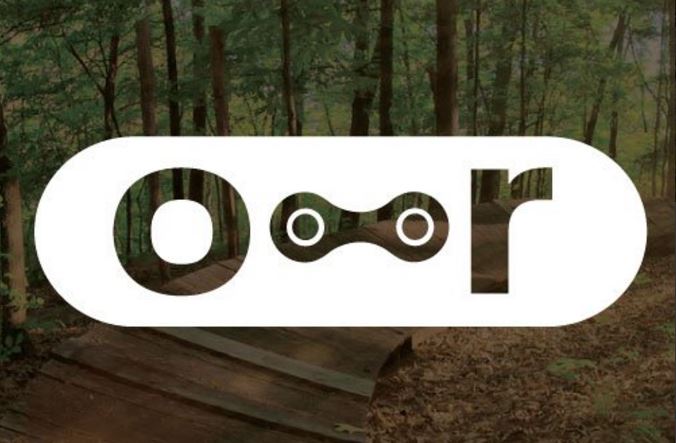 Speaking to CyclingIndustry.News, Woodhouse outlined that the mountain biking destination would carry a similar feel to sister sites road.cc and eBikeTips, but with "dirtier faces and shoes."
"You should definitely expect the same friendly but irreverent tone as well as high quality reviews and buying advice, but obviously tailored to those that prefer their bikes and bodies to get covered in mud more often than not," said Woodhouse.
Acknowledging that the publishing world is already choc full of outlets specialising in mountain biking across all its guises, Woodhouse said that Off-Road.cc would be a broad church, not focusing on any one off the beaten track segment.
"We're going to be a much broader church, covering everything from drop-bar gravel adventure riding to bikepacking to just messing about on a mountain bike in the woods.
"Our other main point of difference is that, when it comes to the bikes and kit we focus on our reviews. We're going to focus on the much more affordable end of the market. A lot of other outlets seem to get carried away by testing super high-end kit that most people simply can't afford. While we'll still cover the newest and coolest bikes and tech, our aim is to cater for real-world riders who want to know what gets them the most bang for their buck. That means the bread and butter of our site will be bikes from £500 up to £2,500 and more affordable clothing and kit – just like it is for most bike brands, shops and the vast majority of riders."
Central themes to the site will be news, reviews, advice and buying guides, we were told, though how-to guides and trail guides may also make up additional content, enabling newbies to develop with their taste for hitting the woods. Like it's sister titles, deeper reader engagement and video will apparently be key to driving the domain forward in the future.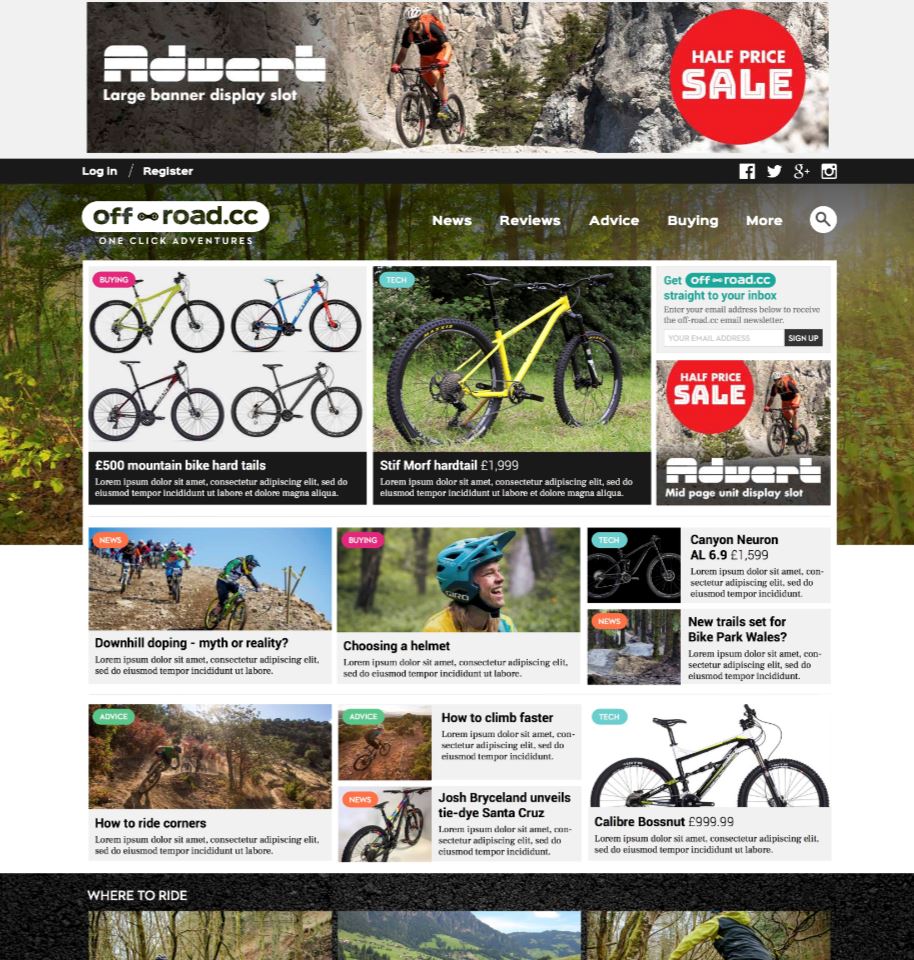 "Live events would seem like a very natural thing to do, especially considering the locations of some of the road.cc Live events – it's almost like someone thought about that," joked the new editor.
When it comes to the team themselves, Woodhouse brings with him a depth of experience gathered during time at Singletrack, What Mountain Bike and BikeRadar.
"John Stevenson, Jo Burt, Mat Bret and Dave Atkinson all having a serious history in the mucky side of the sport as well as on road. We've also got a number of other contributors lined up for when we go live too," said Woodhouse of his pool of contributors.
E-MTB Crossover?
The publisher would be foolish to ignore a surging off road electric segment, so Woodhouse outlines that there will certainly be crossover with eBikeTips experience.
"I think that e-MTBs are going to become an ever bigger part of the broad spectrum that off-road riding is made up from, so we'll definitely be taking advantage of the fact eBikeTips is a leading source of reviews and news upon that front. While they won't make up a huge percentage of what we do, we'll definitely have a bit of crossover especially as I happen to think they're a huge amount of fun to ride and look forward to keeping them in my riding mix," offered Woodhouse.
"When it comes to how we'll test, I'm a big believer in doing proper back to back testing and comparison. It's the best way to figure out what works and what doesn't – and of course, who it works for best. We'll have the same authoritative but irreverent tone as road.cc – we want our readers to think of us as their

well-informed mate down the pub, except less wobbly – for the most part."
It is expected that the domain will go live at the end of April, but for the time being you can catch the publication on Twitter here.