DMR and Crank Brothers launch pedals in large and small sizes
Both DMR and Crank Brothers have announced extensions to their respective 2018 pedal platforms, with certain models available in two sizes.
Flying under the tagline "Riders' feet come in different sizes… so should their pedals", Crank Brothers analysed the outsole profiles of several mountain bike shoe brands to create a dataset from which it decided to create the two differing platforms, something now extended across its flat pedal portfolio.
As a result, the brand now offers its Stamp pedal in a small, designed for EU shoe sizes from 37-43, and 43-49 for large.
Topping the line is the new Stamp 11, a titanium spindled platform weighing in at just 299 grams for the small and 325 grams for the larger unit. The firm has also added the Stamp 3 to sit just above its new entry-level Stamp 2. Both use a steel spindle and Forged 6061-T6 aluminium body which carries the very same five year warranty.
Distributor Extra UK has more detail here.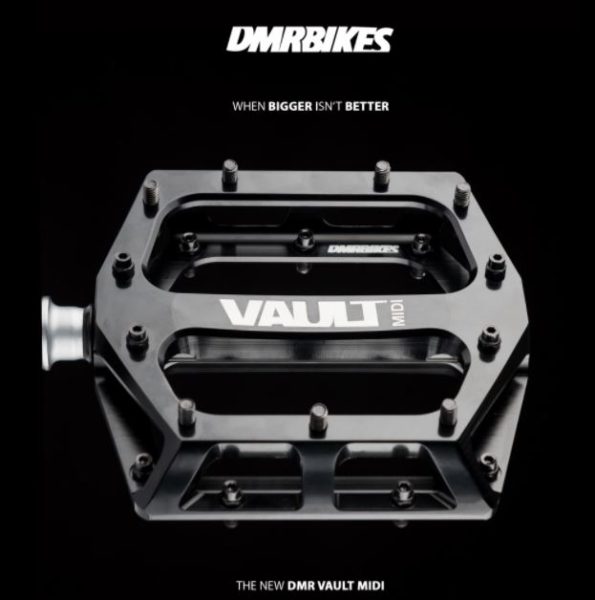 Meanwhile, Upgrade Bikes' DMR brand has introduced the Vault Midi under the tagline "when bigger isn't better".
The popular pedal line will carry the very same pin pattern of its larger brother, but spread over a 10% smaller extruded 6061 aluminium chassis. The price will also come down slightly, retailing just shy of £100, as opposed to £114.99.
The Midi platform measures 95mm x 104mm, while the big brother comes in at 105mm x 105mm. Both carry a 17mm concave.
Upgrade has more detail here. DMR will debut the new line at Eurobike on booth B1-305 next week.