e-Bike conversion kit that smashed crowdfund goal in 24 hours to sell via bike shops
An electric bike conversion kit that has blasted through its initial crowdfunding goal inside 24 hours will soon be available to trade accounts.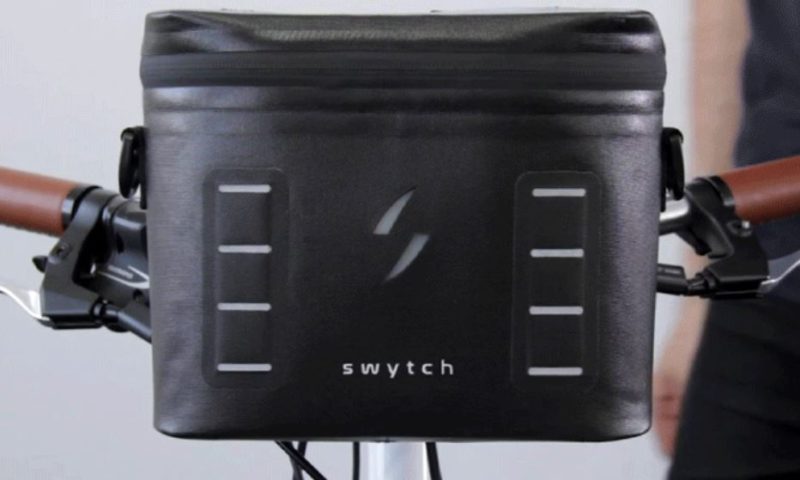 Now running at 271% of the funding needed to take the project forwards, Swytch is a handlebar mounted system on which dealers stand to earn a 60+% margin on the £450 device, the firm told CI.N.
Compatible with any kind of bike, the patent-pending system comprises four main components; a hub motor clad wheel, battery pack, mounting bracket and sensors.
Swytch owner Oliver Montague told CI.N: "How many of your customers flinch when you tell them the starting price of an electric bike? What if you could sell them an electric bike option for just £450, whilst earning a 62% profit margin?
"During the initial launch, we sold over $80,000 worth of Swytch kits to customers all over the world within 48 hours of launching. Demand for the product is huge as it is the only kit that can convert ANY bike into an eBike at such an affordable price."
Dealers interested in the system can now place orders with the business for delivery during April 2018.
The firm will also be offering a sale or return offer. On this Montague added: "We are so confident that you'll sell out of the Swytch kit as soon as your customers see it that we'll buy back any stock you don't sell within one month!"
You can contact the business about a trade account here.
Swytch features:
Lightweight under 4kg added weight to the bike
Instantly removable modular design means their bike remains usable as a regular bike. "Swytch from bike to eBike and back again instantly"
Quick to fit in under 10 minutes
25 Mile range (50 mile range option also available)
Advanced Li-Ion battery
Discreet powerful hub motor