Easton's EC90 Aero85 Disc breaks cover with no fuss two year warranty
Easton has come to market with its EC90 Aero85 Disc wheelset for which the brand has introduced a two year warranty said to cover damage regardless of how it occurred.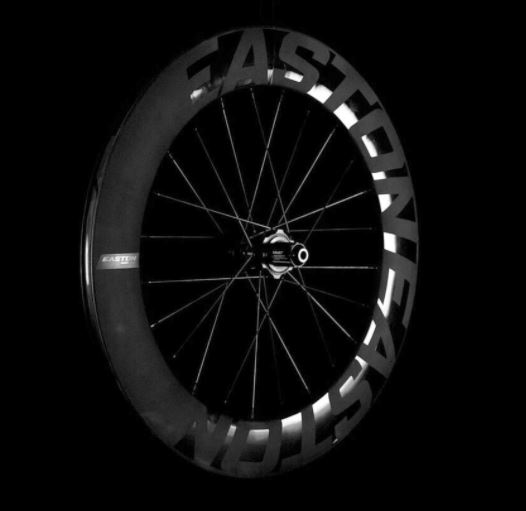 Such is the brand's confidence in the new wheels, which land with stockists in May, Easton are covering even small parts.
The brand said of the launch: "This guarantee covers your complete carbon wheel, including the rim, spokes, and hub with bearings to ensure you have a fully functioning, ride-ready wheel."
The super-deep rim utilises the firm's Fantom rim profile and Vault road disc hubs that are convertible between thru-axle and quick release axles.
A tubeless ready 19mm internal rim profile provides an improved contact patch and tyre profile for a smooth ride and reduced rolling resistance out on the road.
Weight is kept down thanks to a clear-coat finish, masked before blasting away additional material to create striking graphics on the lightest rim possible.
With the reliable modulation of disc, 6-degree Vault hub engagement for faster accelerations, and the advanced aerodynamics of the Fantom profile, the EC90 Aero85 looks like it could be a strong seller for UK distributor Silverfish come May.
A front clincher will retail at £1,399, while the rear will sell for £1,499 at recommended retail.