Braking giant Galfer begins search for UK distributors
Whether or not the Galfer name is familiar to you, there's a good chance you will have ridden the firm's brake pads; and now they're on the lookout for UK distributors. CI.N finds out more from sales manager Ivo Martini Vristo…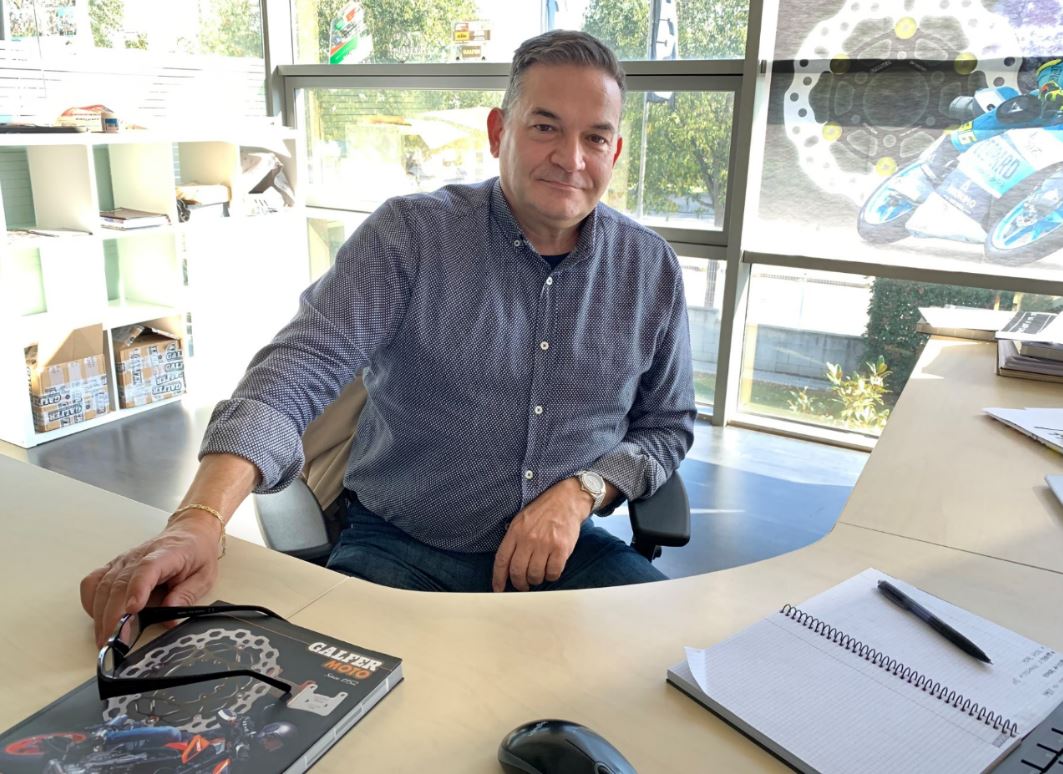 Galfer has been very upfront about looking to expand its distribution into the UK, what kind of partner would you be seeking?
Galfer is hopping to connect with a bike specialist distributor. As it stands our cycling product is carried only through TWS, which is our motocross partner. Specifically, right now we are looking for distributors who make the difference in the bicycle sector.
We feel we have a very high-performance product as a direct result of years of research and development. Backed by this engineering savvy top riders are engaged in various disciplines who are used to performance from every single component of their bike.
We know we make a difference with our products in the braking segment and we are looking for a distributor for the UK market that are already bringing quality service to a broad customer base.
Our policy has been to have more than one distributor specialising in the bike sector in each country and often at least three so we are sure to cover all the territory and types of bikes; urban, downhill, XC and E-bike.
Tell us a bit about your production capability and the available product catalogue:
At current production levels we produce almost 2,000,000 brake pads each year.
For mountain bike Galfer has four different brake pads for different disciplines, each tailored with a specific compound, including a competition ready (green) pad that doesn't require any bedding in. A black iteration is designed for all round use and at a quality price, while our red pad is suitable for UK conditions in particular because it does very well in extremely wet conditions!
Some of our motorcycle pedigree filters through for both e-Bike and road cycling and so shops servicing these bikes should look for our purple pad designed for heavier loads, as well as the blue developed specifically for road use, but with that experience earned from our moto division.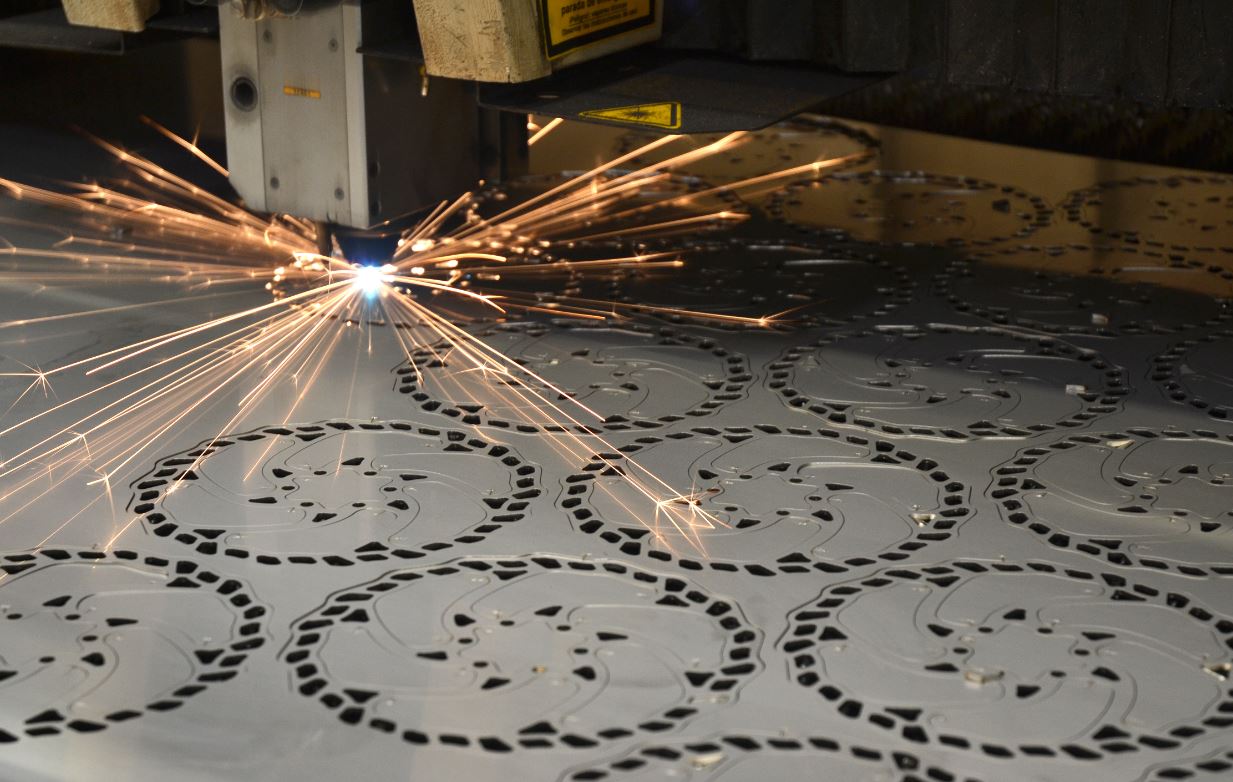 We also have three different brake rotors types of "Disc Wave"
MTB and e-Bike: available in ø160, ø180, ø203 and ø223mm in 1.8mm or 2mm thickness and for six-bolt or center-lock system. These are light and powerful rotors.
Road: available in ø160 and ø180 in 1.8mm thickness and for six-bolt or center-lock systems. Again, these are feather light.
Bike Trial: available in ø160mm for six bolts systems only.
Galfer also has a quite complete range of caliper adapters for assembly an oversize rotor and the center-lock adapter.
For the bike retailer are you able to supply workshop quantities, as well as retail ready products?
In export we always sell to the retailer through a distributor due to the transports costs and now the customs formalities for UK. Our distributor will be able to supply big and small quantities and we have workshops brake pad packs (boxes of 30 sets without single packaging) ready for supply too.
When it comes to brake pads, how deep is the catalogue and how quickly do you bring new pads to market when brakes are updated?
We cover 95% brake pads of the market and have the capacity to design, develop and introduce a new model in about 6/8 weeks. This is thanks to holding everything in the same facility (R+D, production and test). The same goes for our disc production.
What engineering experience transfers from the motorcycle market to the cycling product?
The R+D department is located in the same place and we apply the suitable developments for moto to the bike product. For example, the digital simulations before we manufacture, the bench testing machine, the research of the raw materials, some of the same treatments and machines used for manufacture. in summary, all our experience of 69 years in the moto segment is applicable.
Our "Disc Wave" rotor design comes from the moto development of last 20 years, for example.
Galfer is not just an aftermarket brand, you also supply to some big OEM brands – where may shops have seen your product?
We supply 100% of Hope's OEM brake pads and also some models of Magura and Formula. What many do not know, and what makes Galfer one of the brands with the greatest experience and knowledge of braking systems in the bike sector, is that we were the first friction manufacturer of the hydraulic disc system in collaboration with Magura in 1998 for the Gustav M model.
We also produce the KTM brake pads for the aftermarket and some other private labels.
We supply the "Disc Wave" for some new models of Orbea, like the Rise or the Gain. Also we are presents in Pivot, Fantic, Berria, Lee Cougan and Mendiz.
On this note, Galfer also has plenty of product on the professional circuit – which teams use your product?
Several UCI XC, downhill and Enduro teams like Polygon UR, Commençal Riding Addiction, KMC-Orbea, BH Tempo-Cafes, Orbea's Enduro Team and The Brigade, among others.
For OEMs both bike and e-bike interested in working with Galfer what can you offer?
Galfer has a European manufacturing base that has a record of producing high quality products at good prices and with a performance edge. Also, we have the ECE-R90 certification for the e-Bike brake pads (G1652); that means our pads have the same or higher quality of the original pads.
What would Galfer's ambition for the UK market be in terms of sales and distribution across the UK?
We have always believed that the communication and image of the brand must reflect the high quality of its products. We have therefore always invested a lot both in terms of sponsorships in the various disciplines, both in the bike and motorcycle sector and in terms of advertising and editorial collaborations on the major international online and offline magazines in the bike sector.
As we have done previously in other countries we are now aiming to support that growth in brand awareness in the UK and to have this backed across the territory through more distributors. We look for specialist cycling distributors who know how to give value to the brand and the quality of our products.