Gates Adds Market and Supply Chain Specialist to Growing Bicycle Division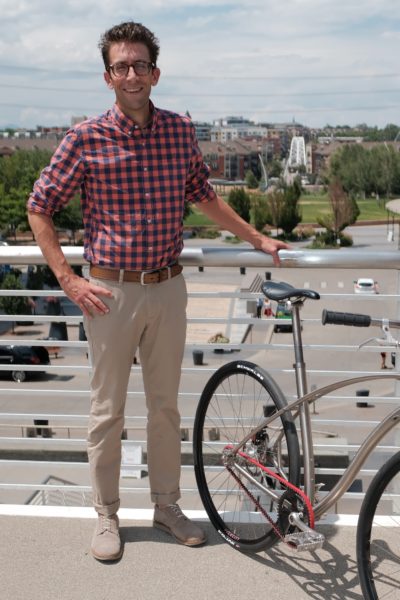 Gates Corporation has announced that they have hired Justin Hawkins, a former Product Testing Manager and Account Executive at Pearl Izumi, as a market specialist in the Gates Carbon Drive bicycle division.
Hawkins will help streamline the commercialisation of new Gates Carbon Drive products, working closely with the engineers, supply chain managers and sales and marketing staff. His addition comes as Gates continues to add more products to its expanding line of bicycle belts, sprockets, cranks and crankset assemblies, sprocket guards and more.
"Justin brings a long history of bike industry experience and expertise in supply chain management to Gates, where he will spearhead efforts to speed up the commercialisation process and help us bring new belt drive products to market faster," says Todd Sellden, global director of Gates Carbon Drive Systems.
"I've been a fan of the Gates belt drive since the first time I saw it a decade ago, and I'm really excited to help this revolutionary technology continue to grow and innovate," says Hawkins, who worked for Pearl Izumi in Louisville,Colorado, from 2013 until 2017.
Hawkins previously held positions as a retail trainer and Assistant Manager for Patagonia in Boston and Denver, and before that he worked as a math and science teacher at schools in Massachusetts and in Crested Butte, Colorado, where he coached the mountain bike program at Crested Butte Academy.
Hawkins, who commutes to work by bike, is a lifelong cyclist and racer who grew up road and mountain bike racing throughout the Midwest. His first bike industry job was at Sunflower Outdoor and Bike in Lawrence, Kansas, where he wrenched while attending the University of Kansas, obtaining a BS in geography.
Hawkins is an endurance cyclist who has completed the Dirty Kanza 200 the past two seasons, and he plans to race for the Team Gates Carbon Drive singlespeed cyclocross team in the fall.
More info at www.gatescarbondrive.com