Genesis Bikes MY21 catalogue adds on accessibility and performance
Genesis Bikes has revealed a number of changes to its road bike and urban portfolio, updating classics such as the Croix de Fer.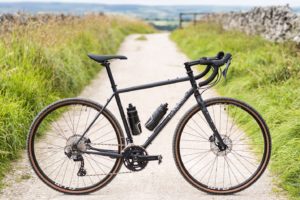 The new Croix de Fer portfolio is now made up of the 20, 40 and 50 iterations. The Croix de Fer 50 is priced at £2,299.99 and features a Reynolds 853 Frame, a Shimano GRX RX800 groupset and larger tyres that enable more adventurous routes to be taken.
The company have also launched the new Croix de Fer 20, priced at £1,199.99 and the Croix de Fer 40 priced at £2,299.99.
Outside of the new models there are also colour updates across the board and the return of the Croix de Fer flat bar. Both the Croix de Fer 10 and 20 now feature a flat bar version. Including framesets and all colourways, the company now have 14 Croix de Fer models in the range, ensuring there is something to suit all bike lovers.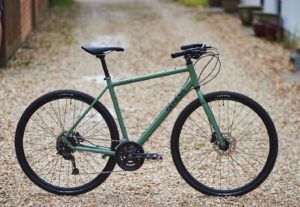 Additionally, the company has shown off the Fugio 30 featuring faded paintjobs across the three models and a frameset only option, dubbing it one of the "best-looking Genesis bikes to date."
Genesis has gone back to its roots when it comes to road bikes with the Equilibrium and Volares models. The Equilibrium comes in rim or disc brake guises, and the Volare framesets feature flat-mount, disc-ready Reynolds 931 and 853 offerings. Additionally, both the Equilibrium and Volares are built around Reynolds 725 frames.
There has also been additions to the urban bike genre which now features the Brixton, Flyer, Day One and brand-new model, the Broadway which is priced at £649.99
The new range of Genesis bikes can be viewed here. Yesterday Sportline likewise lifted the lid on its new Ridgeback Bikes catalogue, which CI.N detailed here.