Ridgeback adds to electric bike, e-Cargo and kids lines
Ridgeback has revealed its new range, expanding its current line of e-Bikes, as well as refining its leisure and commuting collection, entry-level mountain bikes and children's bikes.
e-Bikes
After testing the water at the IceBike Show earlier this year by revealing a trio of prototype e-Cargo bikes, the company has officially launched the Butcher priced at £2,699.99, the MK5 priced at £3,599.99 and the Cargo-e priced at £3,799.99. The Butcher and the Cargo-e run off the new e-Bike Promovec system.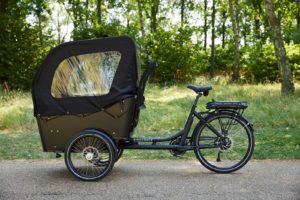 Ridgeback now has a total of 18 e-Bikes which aim to suit a range of riders of all different abilities for all types of activities.
Additionally, Ridgeback has also launched the new Ridgeback Advance e-Bike which features an integrated battery in the downtube, mudguards, racks, a light, and 63mm of front suspension. The e-Bike also runs off the Shimano STEPS E6100 system and is available in red or grey. The Advance is priced at £3,499.99
Leisure and Commute
Elsewhere the brand has scaled back its line of leisure and commute bikes in a bid to refine the current line, ensuring that it caters to a broad audience without overloading stockists. Built with reliability and function in mind, the range features the popular Supernova EQ and the Vanteo. The prices for this range start at just over £300.
World Series
Ridgeback has made minor changes and colour updates to this line and still feature the popular Panorama, Voyage, Tour and flat bar Expedition. The range aims to offer reliable bikes for all situations without the expensive price tag.
Mountain Bikes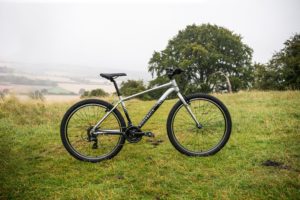 Ridgeback has also launched the Ridgeback Terrain 1, a mountain bike suited for beginners which is priced at £299.99. 2019 saw the company transform its current range of mountain bikes into the Terrain range with a fresh coat of paint on the already existing three models.
Children's Bikes
This extensive range has been expanded further as the Dimensions range of children's bikes continues to be the premium bike of choice for young riders.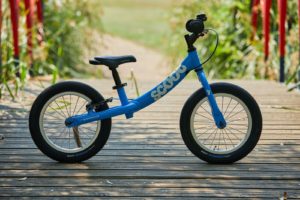 Over the years, Ridgeback has helped countless numbers of children learn to ride and fall in love with cycling. It is a key part of the range for Ridgeback and so the extensive collection of bikes has been refined further this year.
The Dimension range of children's bike continues to be the premium bike of choice for young riders. Featuring lighter frames and more durable components, the MX range is designed for the future mountain bike rider.
Finally, the Scoot balance bike is designed for children as young as two years old to help develop their love for cycling and their ability to balance on bikes before moving on to pedals.
The new range of bicycles is available to see here