Gone Biking Mad secures distribution of TowWhee Adventure Bungees
Gone Biking Mad has announced it has become the UK distributor for TowWhee Adventure Bungees. TowWhee is a specially-designed Bungee rope that enables a rider to pull a flagging rider, or child, up a hill.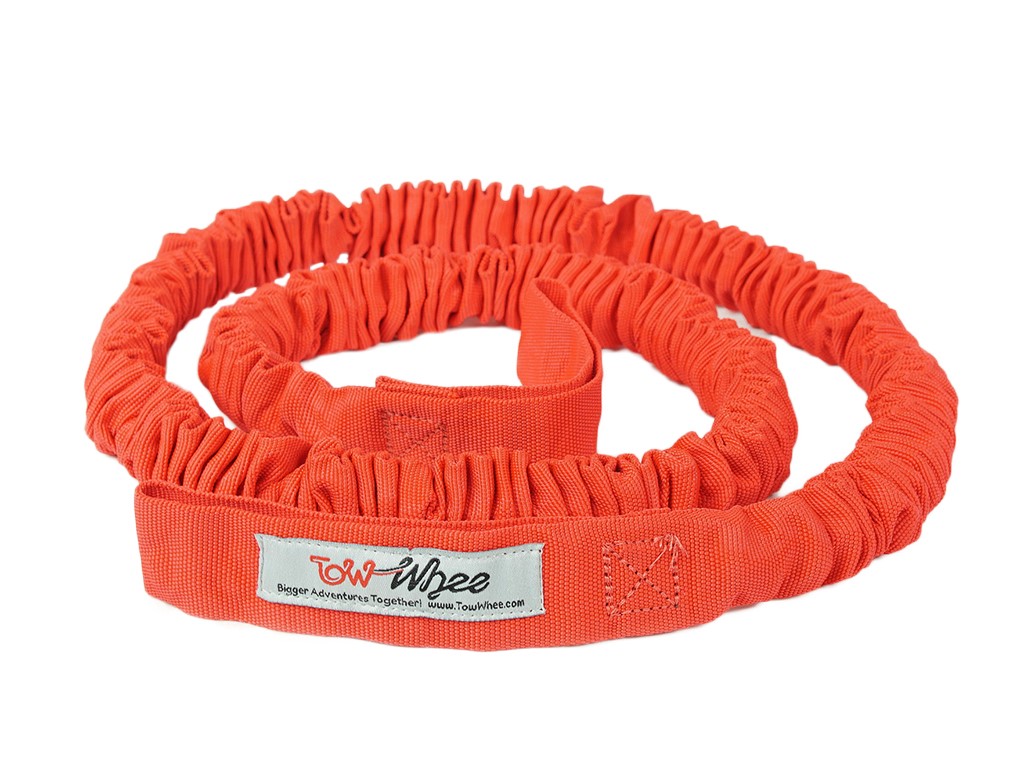 The bungee is easily clipped on to the front-rider's waist belt, with the carefully-designed elastic pulling in a controlled manner without impeding steering or braking for the pulled rider.
The brand joins Gone Biking Mad's current product range which consists of: Nox Sox, Miles Wide Industries and The Weatherneck System.
GBM owner Mark Hudson said, "TowWhee has been a brand I've had my eye on for a while now as it's a product I wished for when my lad was young. He enjoyed riding the Welsh trails on our holidays but struggled with the longer climbs.
"Using a TowWhee would have allowed us to do more riding each day and make the most of our time away. I'm super happy to be selling TowWhee and can see myself having a lot of fun showing this product off at bike shops and trail centres."
The bungee rope retails at £39.99, with the additional 54" waist belt priced at £29.99 and accompanying quick loop carabiner priced at £9.99.
TowWhee's are available to the cycle trade through Gone Biking Mad with stock arriving by the end of September, enquiries can be made here.