High-end DT Swiss fork platform is fit and forget, even for enthusiasts
A new suspension fork developed from the ground up in the DT Swiss labs is the first of its kind to actively encourage riders to fit, set the pressure and forget adjustments.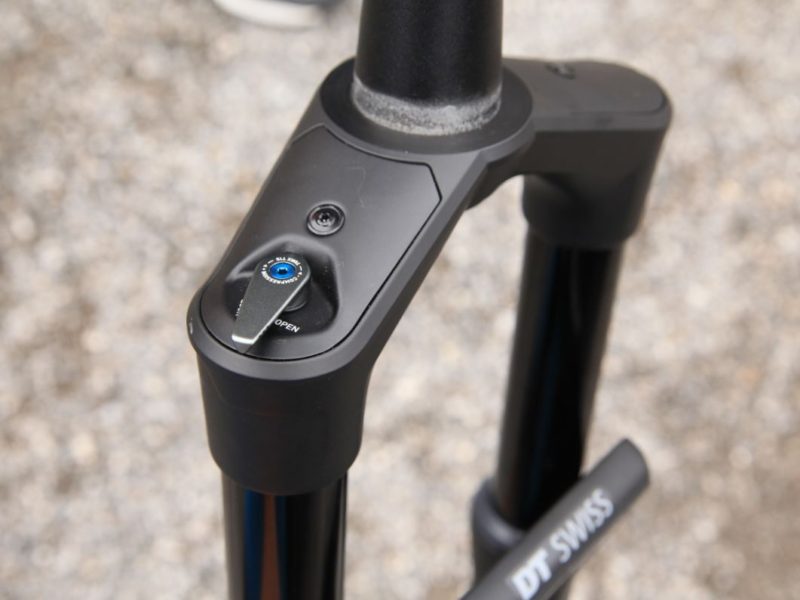 Clad to Bold Cycles' demo bikes at Eurobike's Media Days event, the brand is dubbing its fork a 'holistic suspension'. Indeed, in its creation, each element of the fork has been completely re-engineered from scratch to perform in perfect cohesion.
Marketing contact Friso Lorscheider explains: "There really is no comparison on the market. There is almost no compression in the first coil-controlled 30% of the stroke. In the middle 30 to 60% of the stroke compression dampening kicks in, while the final portion gives big impact absorption. We've enclosed as much of the gadgetry as possible as in tests we have found our system works for the vast majority of riders without too much fiddling."
There are ways to adjust, if the rider insists, but demo rides seemed to confirm the theory; indeed DT suggests that even its sponsored EWS Series riders requested no changes during their test period. The fork has a plushness even in the mid-stroke, which makes it exceptional around blown out berms and rooty sections.
"There is an adjustable rebound on the base, but this aside we strongly recommend all other manual changes are in line with what's in our manual. For the vast majority of cases we believe this to be a fit and forget solution," says Lorscheider.
Within the chassis DT's +/- dual air chambers control the fork's progression through the stroke and those taking it apart will find two volume spacers fitted as standard, with room for a third, if desired.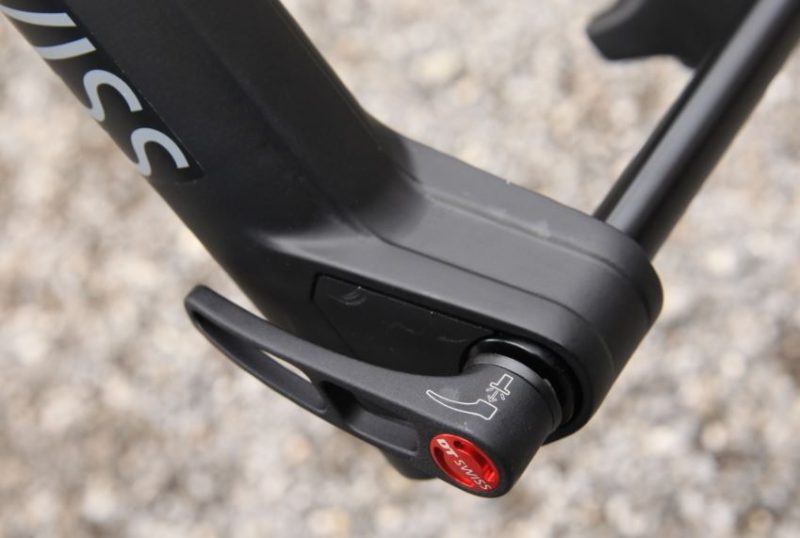 A small but classy detail; tucked inside the removable lever of the thru axle is a tool to remove the caps on the crown granting access to the air chamber when required.
Both 27.5 and 29er iterations of the fork platform, spanning 10mm increments between 130 and 160mm travel, are now in production from the Swiss brand. Stock will trickle through to distributors in the coming weeks. Two versions, a standard option at €1,149 and a remote lockout version at €1,199, are to be available.