Editor's Comment: Personal and business mobility takes centre stage at Eurobike
It's been a long time coming, but the ever-growing voice calling on the industry to throw more weight behind everyday cycling – as opposed to an endless stream of sports cycling noise – may now be being heard.
Several trends were obvious at Eurobike this year and, while visitor numbers were down, we can agree that quality conversations were taking place, none more so than those discussing the changing urban mobility picture.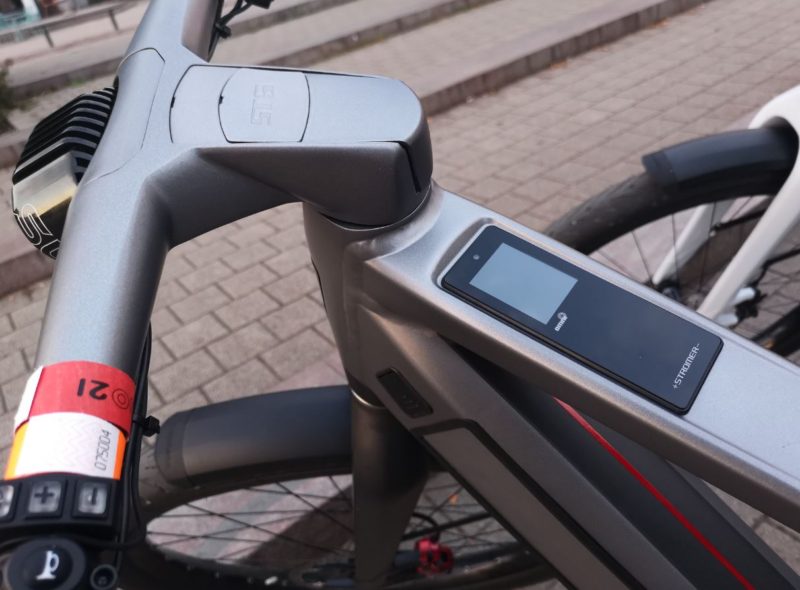 Just prior to Eurobike we speculated that this would be the year of the i-Bike. Think smart technology integration into bicycles, much like the kind now present in many of the dockless hire bikes in circulation to gather rider data and work seamlessly with mobile devices. While this was certainly a up-and-coming element of the show, we were perhaps a touch early with the prediction that we'd see a strong representation of these developments by the time this year's show arrived.
That said, tech more akin to mobile phone spec sheets is fast-emerging. Bosch debuted a new fast charger that will open up new possibilities for e-Bike aficionados and logistics providers. The dual battery can now half charge inside 2.4 hours, while the smallest – the Powerpack 300 – will get to 50% in just 0.7 hours and full charge in two hours.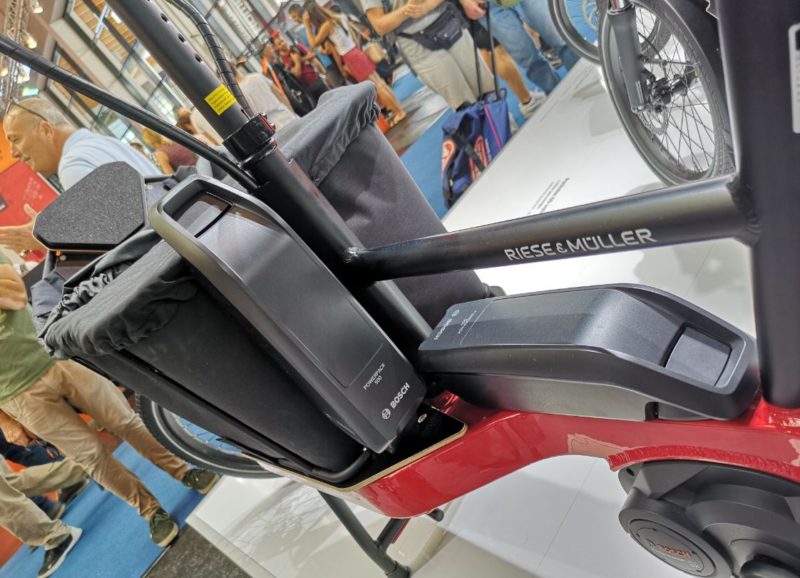 Logistics and the business potential of the cargo bike was a clear cut trend of Eurobike. Whether it is Tern's trial partnership with Deliveroo in London, or the multiple dual battery cargo bikes of the Riese & Müller portfolio, those with a sharp eye on this segment are now explicitly building more and more versatile bikes for business fleets.
Discussing Bosch's ABS that makes an appearance this year in the Riese & Müller portfolio Timo Gührer told CI.N: "In a couple of years ABS will be a totally normal feature to see on many bikes."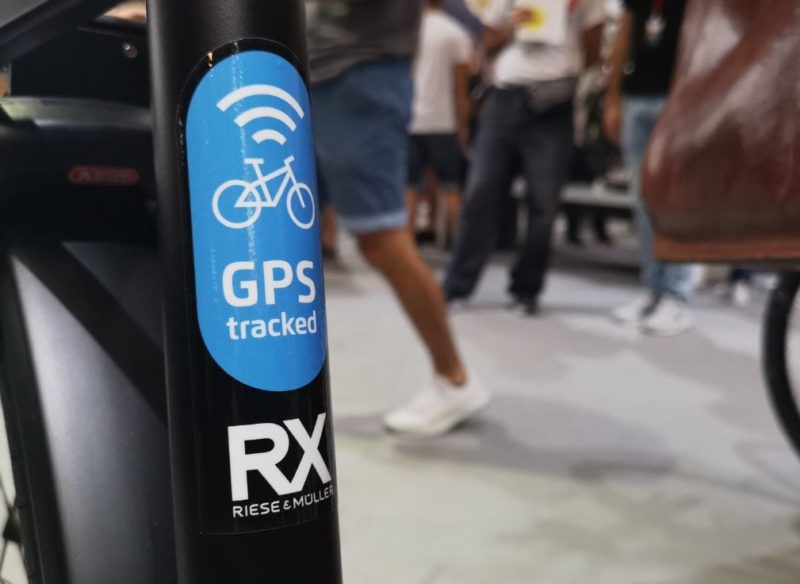 But that's not all on the integration front. Following an increasingly proactive trend by brand to design out bike thieves, we're told that GPS integration begins this year in Germany for Riese & Müller.
"We will work with an external service provider who locates the stolen bike and alerts the police. If we have no result for our customer inside two weeks we will send them a like for like replacement," say Gührer. "For bike businesses this is a logical progression to offer such services as part of the sale."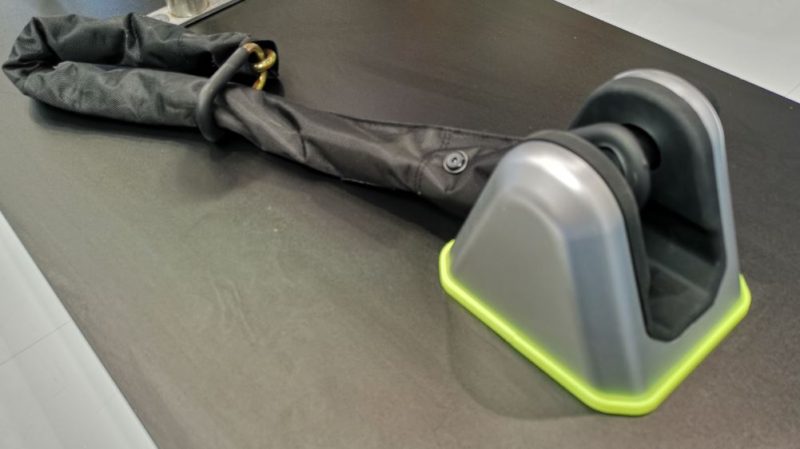 This thinking translates outside of bikes and into security business such as Hiplok who took to Eurobike to reveal a tech advance on its Airlok system dubbed "connect". As you might expect, that means that you'll now be able to open the Airlok via a mobile app and for businesses and local authorities that means multiple users in theory able to access one set of security infrastructure. What's more, users will be alerted as theft attempts are underway. Smart lock technology also now features within the Abus portfolio, as introduced at the show and set for distributor ZyroFisher by August.
It now seems more than just a trend among logistics providers to shift away from vans. Studies have proven that in flat to mildly hilly urban topography businesses can save time and money in the majority of cases by switching their delivery to cargo bikes.
Business mobility aside, there have been a number of trends and evolutions in personal mobility. Scattered across the halls, more brands appeared to be introducing a folding bike to the range, or at the very least a compact urban model. With better integration comes much better folding bikes, long gone are the days of gravity pulling a motor and battery downwards at speed toward your fingers as you unhinge.
As indicated in CI.N's own Independent Retail Channel Study, available to purchase in full here, retailers are ready to invest in the urban mobility and electric bike segments. With advanced bikes now coming through the market at a faster rate urban retailers considering where to place their cash over the year ahead are spoilt for choice.
To view our gallery of product snaps from Eurobike and its Media Days warm up, head over to the CI.N Facebook page here and don't forget to hit follow.