"Bike bankers" explain why investors are now interested in the cycling industry
It will not have escaped your attention the uptick in headlines speaking of institutional investors taking a stake in bike industry labels. CI.N speaks with Baird's "Bike Bankers", who managed the sale of Canyon, to find out if interest in investment really is growing…
On the first coming of the electric bike, when cumbersome lead acid batteries were the norm, it is fair to say investors heads were not turned in the slightest. At the time trends like home computing were instead the darling of private equity funds; there was scope of immense growth, fast technological progression and an ocean of widespread ownership ahead. There was even a salary sacrifice scheme – the Home Computing Initiative – which went on to be mirrored in the cycling world with the Cycle to Work scheme.
Just one of those schemes survives today and dare we say it's because politicians with a mind open to increased cycling can still see an arguably unrealised blue ocean of opportunity ahead in our market; and it ticks a lot of policy goals.
Unsurprisingly, policy and investment marry up more often than not. With Joe Biden in the White House green energy and cannabis stocks got a shot in the arm, among other forward looking, new dawn segments. Similar investment trends can be seen in much of Europe, perhaps excluding the weed. Like it or not, times are changing and if you're an investor it doesn't hurt to have an open mind and a knack for spotting an opportunity ahead of the masses.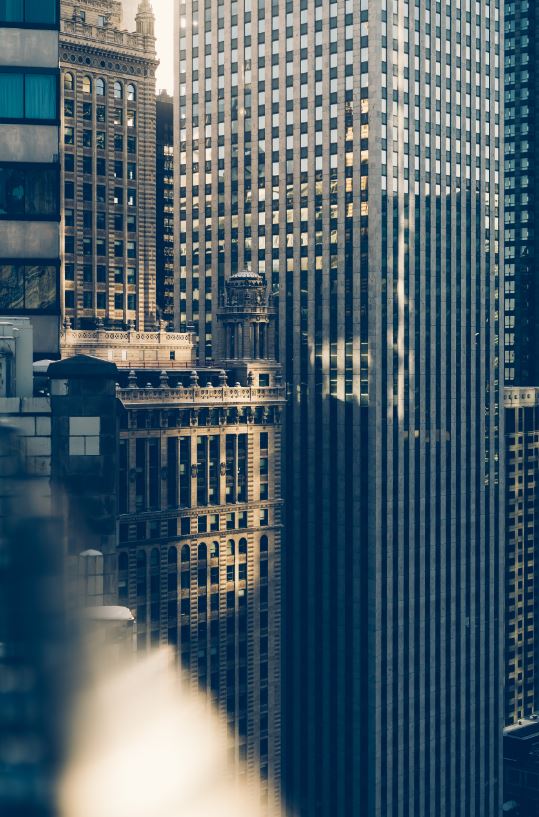 Let's look quickly at how a handful of listed cycling companies have seen investors swarm on the back of the Covid-19 pandemic as other segments have taken longer to regain steam.
Parent to Raleigh, The Accell Group, has more than recovered its pre-pandemic valuation. Meanwhile, having chopped back and forth within a fairly consistent range for the past five years, investors buying up Shimano stock have, since March of 2020, taken the share price from a low of 12,930 to a high of 26,600 (Yen). Interestingly, the charts mirror the broader industry's panic upon the first lockdown, the price crashing well below its prior range, only to rebound drastically upon the realisation that bicycles would play a central part in the recovery effort globally.
Finally, the Tandem Group, as well as having grown its earnings per share by 43% over the past three years, has since the first Spring 2020 lockdown grown its share price from a little over £1 to a recent peak of £5.85. That's not just back to pre-pandemic levels, it is in fact more than double the value of the prior high.
Global wealth management firm Baird are one of a few with active input on the cycling market and are in fact the very same people who brought about the sale of Canyon to Grope Bruxelles Lambert in December of 2020, guiding founder Roman Arnold through the process of finding and negotiating with the new majority shareholder. Bikes aside, Baird last year also managed the private equity buyout of bread maker Hovis.
Boris Partin, a director of Baird's European investment banking team said that Covid has brought about a sense of urgency among investors.
"Trends that might have come into play over a five to ten year period have really been bunched up by the Coronavirus and the shifts have been seismic. Most notably, investment has accelerated in the active living segments, all sustainability driven markets and micromobility. There are a few areas that tick all of those interests and cycling fits the bill very well."
More than that, the technological advance brought about by the electric bike has given both private and institutional investors food for thought. This is seen as cycling 2.0; a development that opens the doors wide to a forecast of strong growth, much thanks to the much broader demographic appeal of the e-Bike, among other draws. Where the bicycle's design has arguably remained constrained to a dual triangle frame and a pair of wheels almost since its invention, the electric bike has brought about the ability to create a gadget that can build in software appeal and tech-ready hardware that has the ability to transform both personal and business-driven mobility.
If we are to take a leaf out of famed investor Warren Buffett's book, a golden rule of investing is to pick a company that has "an economic moat", which quite simply means something unique that cannot easily or quickly be replicated. Canyon, we're told, met criteria.
"The ingredients desired by investors are all there. Canyon is differentiated to the market, has a strong brand, offers value to consumer and has the ability to grow through obstacles thanks to its structure. Its route to market is obviously direct, which means profitability is easier to realise. Investors also like fragmented industries and cycling can fairly be said to be that."
According to Partin there is a "wall of money" in the waiting for companies that can demonstrate a potential to grow. Baird's focus is on the mid-market, that's companies valued from single digit millions up to £100 million. Specialising in mergers and acquisitions, we're told that Canyon was not the first and will not be the last deal of its kind the bike business will see, though it was one that met the criteria of a scalable business that can smash through ceilings now that new financing has been sourced. A consumer direct model is apparently strongly desired for such deals as a result of the slimline supply chain being able to deliver greater profitability and returns for shareholders.
In this instance, Canyon approached Baird to find the ideal partner, a process that is typically kept under the radar and so the first many in the bike industry hear of the transaction is the announcement itself.
Partin says "For many businesses investment is required to progress to the next level. PON, for example, have over a period of time been acquiring others to generate growth, so it's not necessarily about making a leaner business, often it's about having the ability to fill gaps to drive growth. An £100 million business will very often acquire businesses that have £20 million or £5 million in complementary sales, or that fill gaps in the supply, for example. Private equity investors like that format and as is said, a fragmented industry like cycling is particularly appealing for these types of transactions."
In the case of Canyon Baird's private approach to investors eventually led to Groupe Bruxelles Lambert being chosen by founder Roman Arnold, but a co-investor, Tony Fadell also took a stake. Fadell, the former head of Apple's iPod division and a cyclist himself brings with him the experience of his former team and his Future Shape company, which is a specialist in sustainability and digital technologies, nicely aligning with Canyon's electric bike advance.
So, given the timing of the acquisition and Canyon's concept velomobile we ask Partin whether it's a coincidence, or whether investors took an interest in this new dual motor half car/half cargo bike concept.
"Micromobility is a pull for investors, but that particular concept I wouldn't say was a massive focal point, it's just another reinforcement of where this segment could go. It does do very well to demonstrate just how innovative a company Canyon is, which is attractive. I think the attraction was in part the ability of this company to tap into the masses of every day cycle commuters, it was not really ever about the 40-mile a day weekend warrior," says Partin.
Among the options for Canyon as it continues its journey could be the chance to take the company public, something which we're told the firm "has the building blocks for", but that decision ultimately rests with the ownership. "If they went for an IPO they'd probably have a good chance of access," believes Partin, though some further growth is likely required beforehand.
Coming just as we sent the magazine originally containing this article to print the news lands that one of North America's largest electric bike brands, Rad Power Bikes, is the next label to secure what, by bike industry standards, is a jaw dropping investment; a $150 million cash injection with input from Morgan Stanley, among other funds. In this case it is a minority investment in the consumer direct business, which has tackled the after-sales expectation by introducing own brand showrooms and a network of Rad Mobile Service Vans to deliver and set up the bikes safely for 75% of US consumers by the end of the year.
"E-bikes will play an important role in the future of mobility, extending far beyond the traditional bike market," said Sam Chainani, Managing Director, Morgan Stanley Counterpoint Global. "Our partnership with Rad Power Bikes is exciting as this innovative company is rapidly changing the way the world moves. Mike Radenbaugh and his team have already proven the economics of convenient, energy-efficient mobility solutions."
It all sounds very corporate, but the themes align, investors were drawn by the idea that e-bikes may very well be the future of mobility worldwide.
With a significant uptick in interest from private equity in recent years and a unique resilience to economic downturns, one has to wonder, has the bike industry's time come and will things ever be the same again?