Justebikes talks about life as a city centre e-bike only retailer
When a retailer doesn't want to delve too deep into the nitty gritty of their business it's for one of two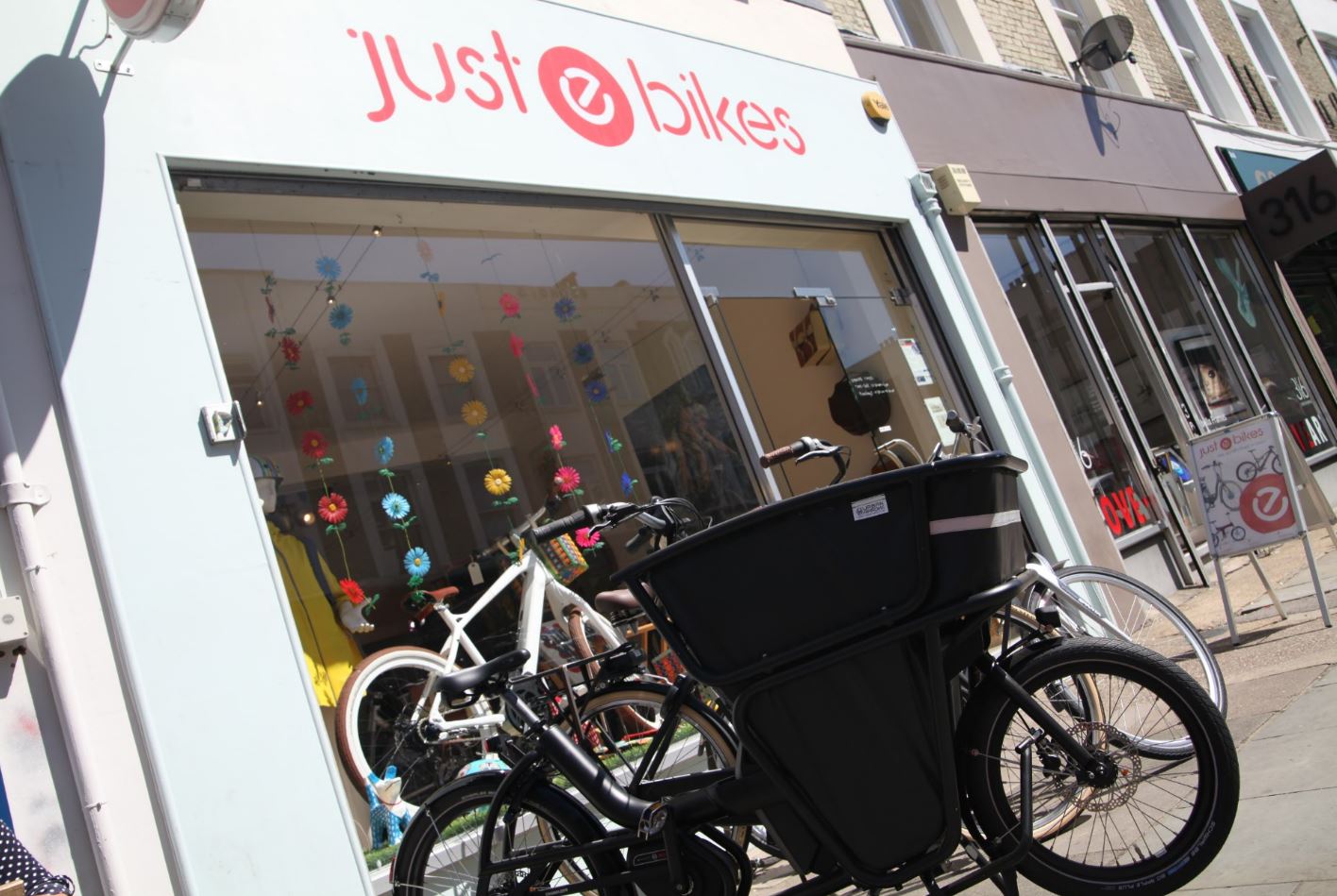 reasons; there's either cobwebs adorning the brake levers on the shop floor, or they're onto something too good to give up the recipe for. With Justebikes, there are no cobwebs in sight in the light and welcoming Portabello Road branch.
London's branch is one of three stores, making the growing business one of the UK's larger electric specialist retailers. Like countless colleagues in the e-business, owners Clare Elwes and James FitzGerald have long foretold of a market that is on the cusp of exploding and finally, "it's happening," says FitzGerald.
"It's interesting here in London, the e-bike is the perfect vehicle. You can out accelerate others from the lights, the annual cost of an Oyster card will more than cover your purchase and you've a customer that's fed up with getting cabs or the tube. All things considered, we've a far from 'typical' e-bike customer, if such a thing exists. We've architects and nurses who can now visit more sites in a day and save money doing so, electricians, bankers and of course couriers too. The demographic is really broad."
Despite the current form, the London branch didn't get off to the best start, with thieves breaking in before the branch opened its doors. There was a silver lining, however. The thieves forgot to pinch the chargers too and none of Koga or Sparta bikes had been registered, so would cease to work quite quickly.
"That's the joy of Spartas and Kogas," says FitzGerald. "They're still, as far as I'm aware, the only brand with an electronic immobiliser. The bike is registered to the customer, who can then detach and walk off with the LCD display unit. Without that it's going nowhere, so they're pretty theft proof right out of the box."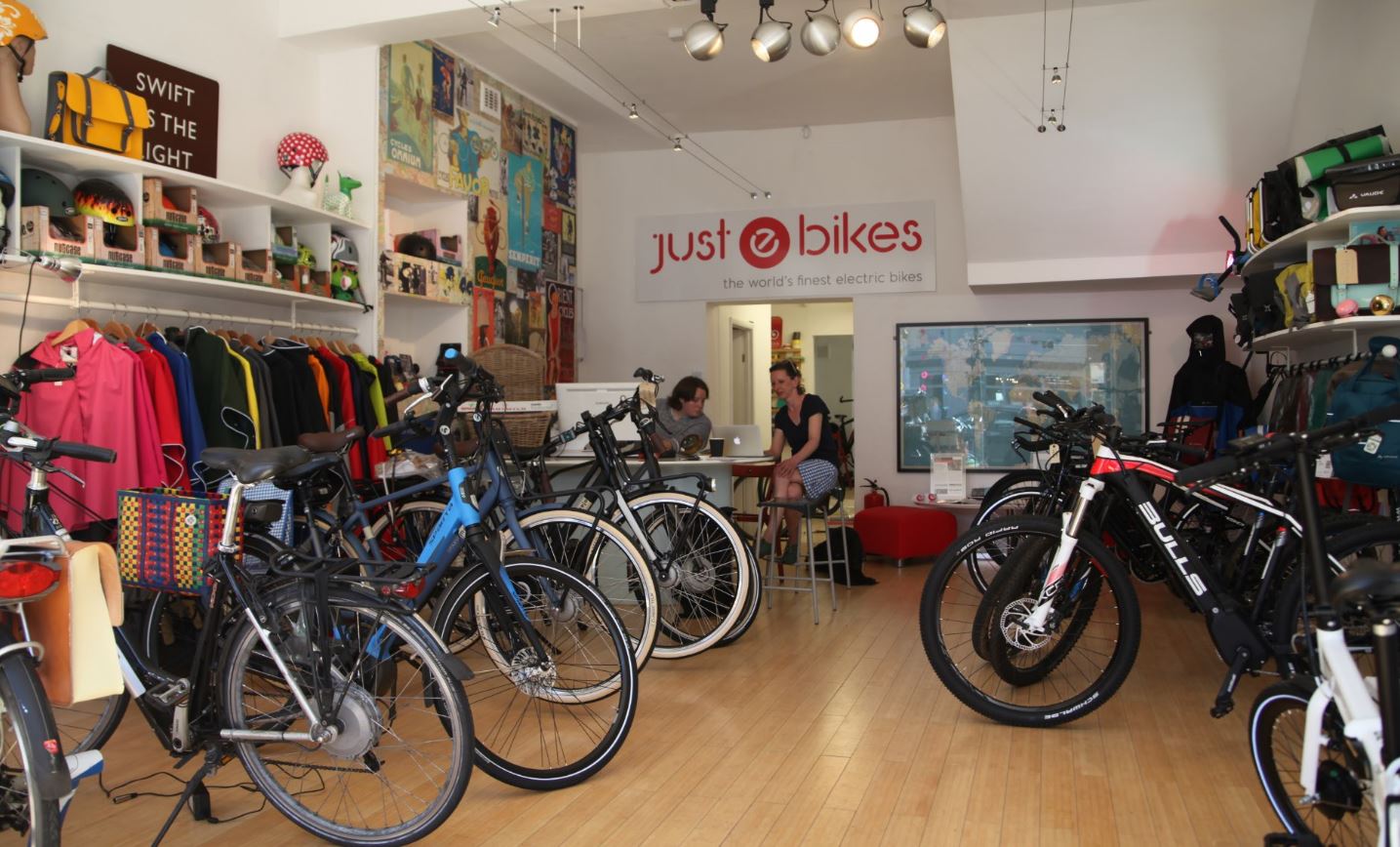 FitzGerald is plainly an enthusiast, as well as packing in some considerable engineering know-how gained from his background in motor racing and aviation. It's therefore not long before he recounts how his interest in the e-bike world picked up such momentum.
"I used to live next to a steep hill in Auckland, New Zealand. It was the pre-internet era, so this was no easy task, but I bought a $5 bike, went to the local computer shop and sourced a battery. A cooling motor from a Nissan, some 8mm tubing, a skateboard wheel and some silver solder completes a recipe that got me to the summit pretty sharpish, despite the weight," he tells us.
It's at this point we get on to a controversial topic within the market; modification of electric bikes to go faster.
"We sell speed pedelecs that have been designed and certified as safe at higher speeds –  but are absolutely certain to advise the customer of their requirement to register it with the DVLA," says Elwes. "They're brilliant machines, but it's only a matter of time before those retailers that de-restrict untested standard pedelecs get sued and generate bad press."
"It's the biggest threat to the market," adds FitzGerald. "The creation of an untested product is a minefield for the trade. The other threat, in my opinion, stems from low-end e-bikes with flash stickers. We're doing our best to shift the lingering consumer perception that these bikes are unreliable and not to be trusted. It's for this reason I personally visit the manufacturers and only invest in brands proven to offer longevity. In the early days, box shifters made our life much more difficult."
It's this approach that has lead to Justebikes to pioneer a number of brand and even trend introductions to the UK, including Haibike E-MTBS, with which the retailer had an exclusive arrangement for four years prior to the interest of large scale distributors.
"We were the first to bring in Brose too, being the UK partner for a number of the ZEG co-operative's brands, including Hercules and Bulls, among others. The thing about selling electric bikes in Europe is the level of customer expectation. If you break down in Delhi, someone will appear to fix your bike," says FitzGerald. "In Europe these things are just expected to work and do so for a long while before they need a service. It's for this reason nothing we'll carry is style over substance, everything must be backed up. We had a nine year old Sparta in just the other day that had done 36,000 miles. We ordered a replacement battery and the customer got a 2016 tech upgrade that still fitted the old fixings."
Perhaps uniquely, the often referred to "e-bike smile" of the first time rider can be replicated in store on Justebikes' interactive turbo trainer, giving the customer an all-weather demo experience of assisted pedalling on steep gradients. Aside from the notion that people quickly change their occasionally sceptical perception of the e-bike having slung a leg over, it's the economy of the e-bike that seemingly has the pair sold on the potential of the market.
"We've calculated that you can run a typical electric bike for 900 miles for roughly the same cost as a first class stamp. That's what's got the car industry terrified. In China it's been proven that people will buy a electrically assisted bike over a car. Of course you're now seeing heavy handed bans on e-bikes there. I'm hopeful that, at least in London, Sadiq Khan seems to be less of a press courter and more of a do-er. He seems ready to make unpopular decisions to cut pollution and to press car users to consider changing how they get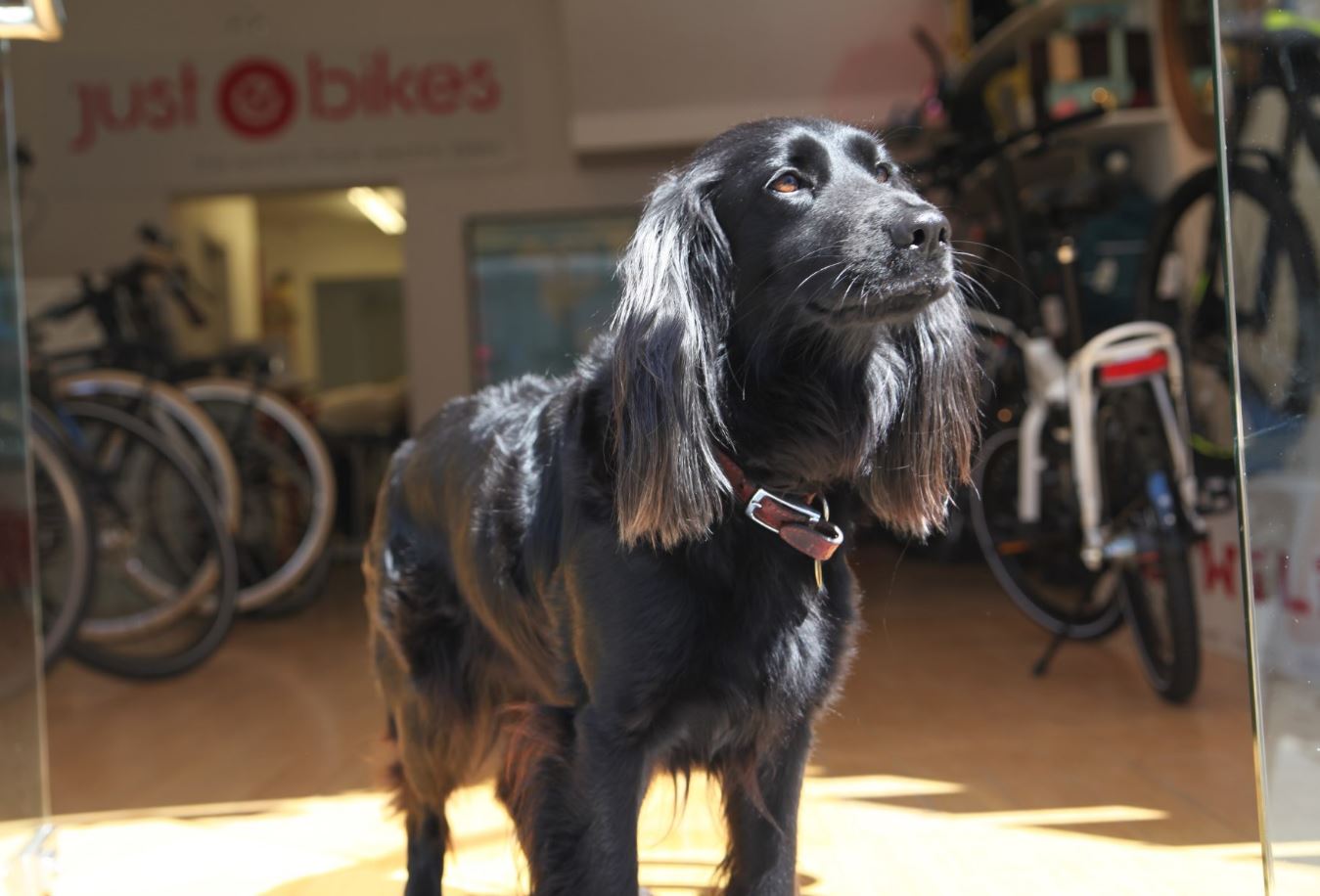 from A to B. That has to be a positive for the capital," concludes FitzGerald.
Check back in with CyclingIndustry.News in the near future – our visit to this electric specialist came a touch too early to report some quite groundbreaking news, which we'll bring to you in due course.
www.justebikes.co.uk