Knog goes to Silverfish in the UK
Having parted ways with Moore Large, CyclingIndustry.News can confirm that Australian P&A label Knog will now be found with Silverfish.
"It's hard to find a distributor who exactly reflects your brand attitude, as well as your commercials. With Silverfish, we've found that. People who work hard, play hard. Think creatively but talk straight. We're looking forward to an ambitious period in the UK, to match our US growth" Knog's CEO Hugo Davidson.
Of particular interest to dealers, Silverfish has stated that it will improve margins on the product.
Born from a product design consultancy, Knog burst onto the scene with its in-your-face marketing, bright colours and innovative, high performance products.
It's rare to see a conventional take on product design from Hugo Davidson's brand, which recently crowdfunded over AUS $1 million for a new take on the bike bell.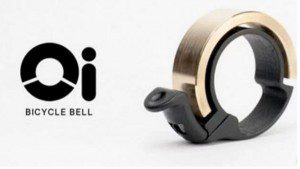 The former distributor's MD Nigel Moore had this statement on the end of a long partnership.
"It is always a disappointment to part ways with a valued supplier, especially one such as Knog who in the early days produced ground breaking and innovative cycle accessories. We at Moore Large enjoyed our relationship with Knog and for the majority of years we were their largest global distributor  – the achievement of which we are extremely proud, given the huge global popularity of the brand.
"New exciting and innovative lighting products have been sourced  that will be announced soon, in the meantime we have substantial Knog stock that will be offered at best possible prices. We will of course continue to honour warranties for all Knog product purchased from us."