Likoo E-bikes enter UK with immediate availability
Thai electric bike label Likoo has announced entry to the UK market, bringing forward immediate availability of what it pitches as a quality but low-priced catalogue.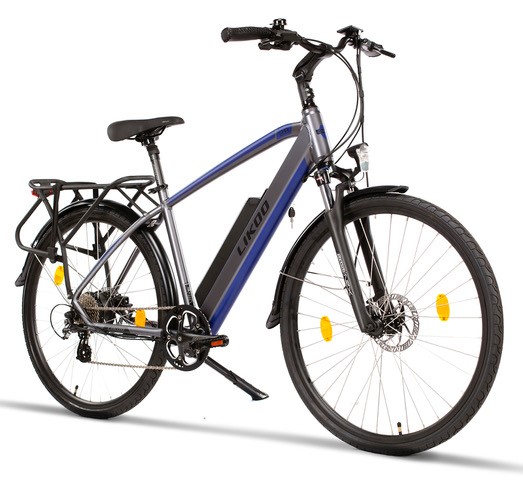 Acknowledging the shortages in the marketplace at present the manufacturer has brought forward its expansion plans, offering retailers a range spanning a £1,299 SRP folding commuter bike (the Likoo FD20) and topping out at £2,099 SRP for the Likoo Leopard XC off-road bike.
The range initially consists of eight models, but Likoo plans to expand that over the coming years. The initial line up also includes a fat e-bike off roader for those seeking something a little different; priced at £1,529 SRP. All models are based around Shimano components and carry Selle Royale saddles, among other brand name finishing kit.
Whilst completely new to the UK market, Likoo is already established in mainland Europe with all orders for the Thai-built bikes being fulfilled from warehouses in Germany.
"Since being appointed by Likoo to help with their market entry, I have had the pleasure of trying out the bikes for myself and they have seriously impressed me with their quality," said industry marketer Mark Almond, who is assisting the label in its rollout.
"They offer an ideal balance of value for money and fun for leisure riders and commuters. Add in the fact that they are ready to be shipped right now, at a time when many retailers are struggling to get stock, and I think Likoo offers something quite intriguing for UK bike shops.
"Sales Agents, this is an ideal chance to offer your customers another option at a very good price point with immediate availability. Sample bikes can be made available too. Please drop me a line for more details."
Both retailers and Sales Agents are sought for the brand as part of its market entry and the brand would also welcome interest from hire fleets.
Interested agents and any retailers wanting to find out more about the brand can contact Mark at Red Cloud Marketing for more information on 07739 302698, or via email mark@redcloudmc.com