Madison Sportline boss talks pandemic planning, Brexit and importance of in-house design
Planning around a pandemic was on no CEO's wish list for 2020, but with some considerable weight behind it Madison Sportline has absorbed and deflected the best and worst affects, respectively. Dominic Langan shares his thoughts on what comes next…
Let's start with your take on the year so far; all plans out the window, or has the business coped well all things considered?
Had you asked me on New Year's Eve what I thought 2020 would bring, I'm pretty sure a global pandemic, with cycle stores classified as one of a very limited list of essential retailers allowed to stay open with a government instruction to either only cycle or walk as your daily exercise, would not have been my answer. Oh, and decent weather throughout most of the lockdown period too!
We had healthy levels of stock in readiness for whatever Brexit was going to throw at us, possibly too healthy, but we had a very positive iceBike show and we were feeling good about the season ahead.
However, by the end of February, I was becoming concerned about the spread of the virus, deciding to personally abandon a business trip to Italy on 24th February whilst waiting for the flight at Heathrow. Following that, I started preparing for the business to work from home. Madison does not have a WFH culture and whilst we have the technology it hadn't been tested. In early March I started reducing the number of staff in the offices and testing everything worked. By 23rd March we were up and running.
Overall, I think we've coped well. Stock levels held up pretty well despite some monthly metrics we have never encountered before. We had to implement 24-hour shifts in the warehouse. At times we did fall behind by more than a week, but we soon caught up and June was a record month for Madison. Just a phenomenal volume moved through the warehouses from April onwards.
I am proud of how all our staff pulled together in an environment of such uncertainty and fear. Our suppliers have also been excellent and the uplift in demand did not just hit the UK cycle industry, but globally demand has gone through the roof.
It's still not over and we continue to work hard to forecast demand, ensuring we are in the best possible shape for whatever next comes our way. Adding Vittoria tyres in August came in the midst of it all.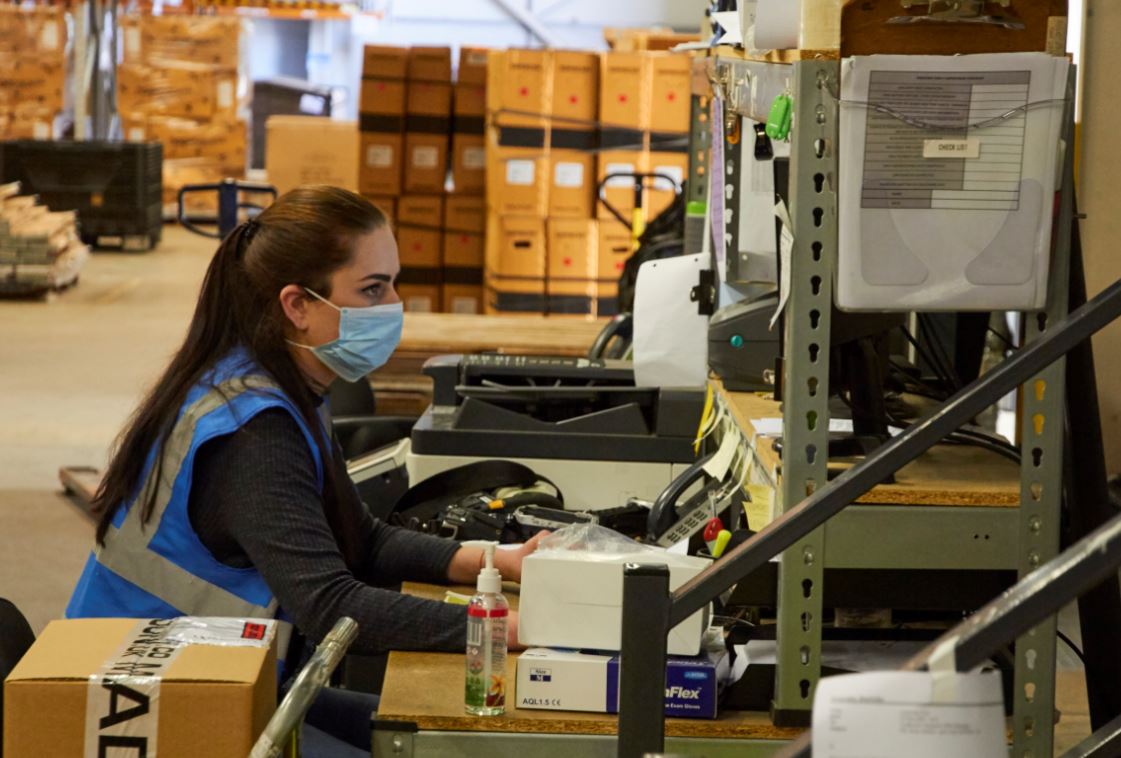 With uncertainty remaining, what steps have you taken to steady the ship for the close of 2020 into 2021?
Streamlining inventory. Restructuring the team. Reducing as many overheads as possible and challenging everything we do to ensure we are as lean, agile and as effective as we possibly can be.
Hoping for the best next year, of course, but preparing for the worst and expecting something in between. I think next year could be another good year for the cycle industry, but equally there are many reasons why it could be very challenging indeed depending on the final Brexit outcome and the progression of Covid-19 and the economic impact.
On Brexit, how are you creating minimal disruption to trade customers?
My views on Brexit are widely known and I often air them. The EU was not without issue but the nuclear option of leaving entirely is highly risky and combined with the impact of Covid-19, I am very concerned for the country and the possible impact on the economy; which we cannot assume the cycle industry will be immune to.
We have various contingency plans in place but much of it depends on the final agreement and especially whether there is a free trade agreement. We are prepared to set up a facility in the Republic of Ireland to support our customers there and appoint a third-party logistics partner in mainland Europe to support our export business if required to do so.
Given those challenges in the political climate will you order more or less in 2021?  
Forecasting 2021 is the $64,000 question. So many potential variables, but my current thinking is the year will be more like what we originally forecast for 2020 before the pandemic came along. I expect bike sales to be slightly more than 2019, but less than we have seen 2020. I expect to see strong growth in e-Bikes as we are still tracking way behind the curve compared with other countries and with possible government incentives, more city cycle lanes and people looking for alternative ways of commuting without using public transport, for many e-Bikes are the answer, as well as other forms of e-mobility such as scooters.
I am concerned that the UK market may be over supplied with bikes once again during next year, which could drive discounting, margin loss and unfortunately a return to the normal market challenges.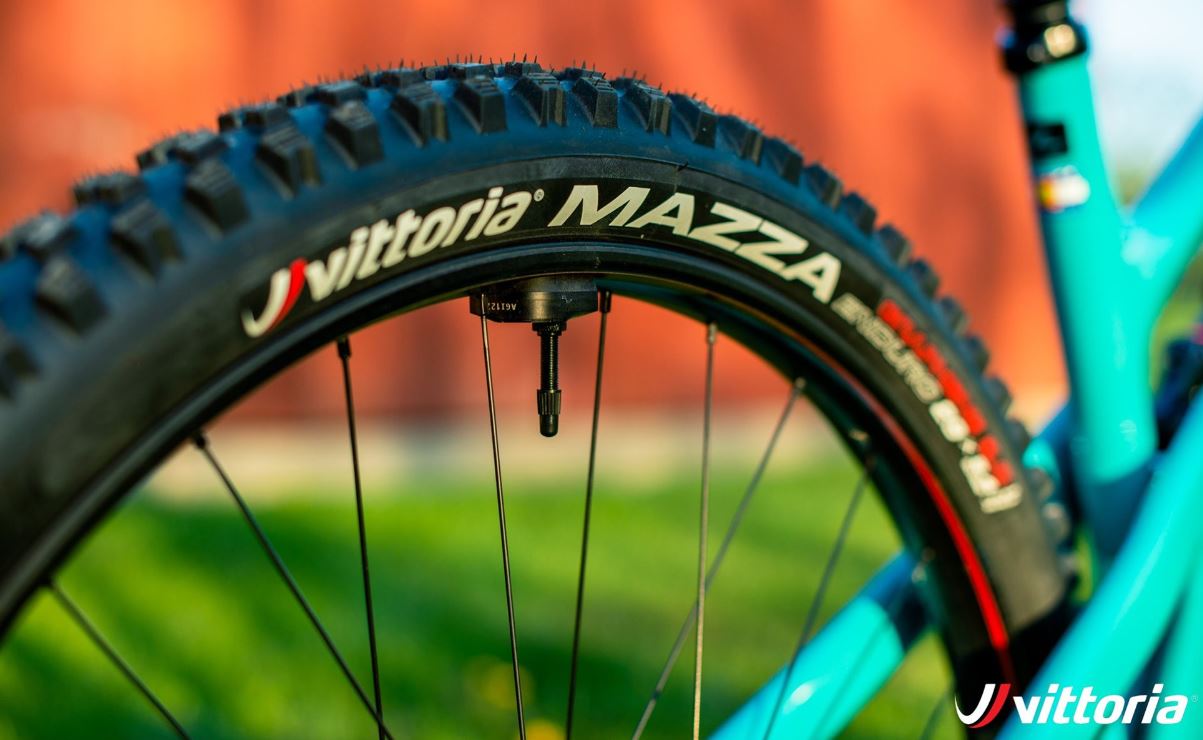 Madison has been particularly well-placed for the anticipated Covid-driven staycation boom – has this opportunity registered with bike shops?
Madison has a broad spectrum of brands covering the workshop, enthusiast and everything in between. This year has been particularly strong for the leisure cyclist, people new to cycling and those reviving their old bikes.
Thule has seen good growth over the last three months, but in the last few weeks this has really ramped up with growth in July of over 140%. We are geared up ready for an even bigger increase in August.
Indoor training has also been huge throughout the lockdown with Elite tripling sales between March and July this year compared with last year.
What has been particularly pleasing is the resurgence in childseats as families spent their leisure time in lockdown riding together and since March we have seen a seven-fold increase in sales of Urban-iki and Yepp seats.
I am confident in saying our customers have registered the opportunity.
How has Freewheel added value to shops carrying these brands over time?
Freewheel has been a very complex and challenging project but we are really making good progress and the uptick in online ordering, combined with a greater sense of community and supporting your local high street as a consequence of the pandemic, has really played to its strengths.
We now have 360 retailers signed up with a view to having over 400 by the end of 2020. It is free of charge and open to any independent specialist retailer within the UK and Republic of Ireland to join.
We have a huge development plan for the site with plenty of new features and an improvement of the user experience. As the site builds momentum we are seeing a huge increase in sales and repeat customers.
There's no reason not to join because the customer earns from every sale when they have been selected as the consumer's preferred local bike shop, even if it's not being sent to the shop for collection. The next major step for us is to have in store stations to enhance click and collect options direct to the store if they don't hold the items in stock.
We have also restructured our marketing department to ensure we have a digital first approach. B2B and Freewheel are huge priorities to the business and we are constantly striving to enhance and improve these platforms.
New this year is the M-Part wheel build service, what capacity and scope has this to give shops a one-stop shop for wheels?
Madison has had M:Wheel for many years but the wheels were made for us in the UK by a third-party. From this year we invested in our first Holland Mechanics machine and have gradually been building our capability and capacity.
All our builds use double wall rims and DT Swiss spokes, so we are not chasing the volume on the really basic wheels. Instead we are focused on a good quality, well-priced reliable wheel sitting below our Shimano and DT Swiss offering.
In June and July we have seen M:Wheel grow 244% compared with last year as the workshops have been so busy. We have a current capacity of circa 50,000 wheels a year, but I would be delighted if the demand continues and we have to invest in a further production line.
With others making changes on model years has Sportline any adjustments going forwards?
For the majority of our bikes, we're keen to do away with model year conventions. They are a trade construct and end consumers are probably less concerned about that than the trade thinks. Certainly within the heart of Sportline's product ranges, that's true and we are gradually moving away from model year from now on.
There are numerous trends emerging in the market that arguably hinge on political will. To what extent has the bike industry's lobby effort become more important?
To be fair, I think the Bicycle Association, other organisations and individuals are gaining some traction in lobbying the government and local authorities to encourage more funding and changes in legislation. However, the motoring lobby is very powerful.
We do have carbon targets to hit, an obese society, out of control congestion, dangerous levels of pollution and an inadequate road network. At some point government has to make a proper commitment to micro mobility and stop the lip service, rhetoric and slogans. Whether or not that will be this government who does it, is hard to say, but it was clear to all during the lockdown that many people loved riding on safer roads and appreciated the noticeable reduction in pollution.
I think the pandemic has given many people the chance to reevaluate their lives. Business life will change too. People will challenge the daily commute just to sit at desk when many businesses have been equally if not more productive when working from home. Cycling was a big part of the lockdown and I am optimistic that many of those who took to the bike for exercise or mental well being during the height of the lockdown will want to continue riding. I just hope action is taken sooner rather than later so we don't lose those riders to the fear of riding in the pre-pandemic volumes of traffic.
Businesses are now adapting their offering to be less reliant on traditional income means, turning to services and servicing on many fronts. From the Madison Sportline POV, what's driving retail evolution?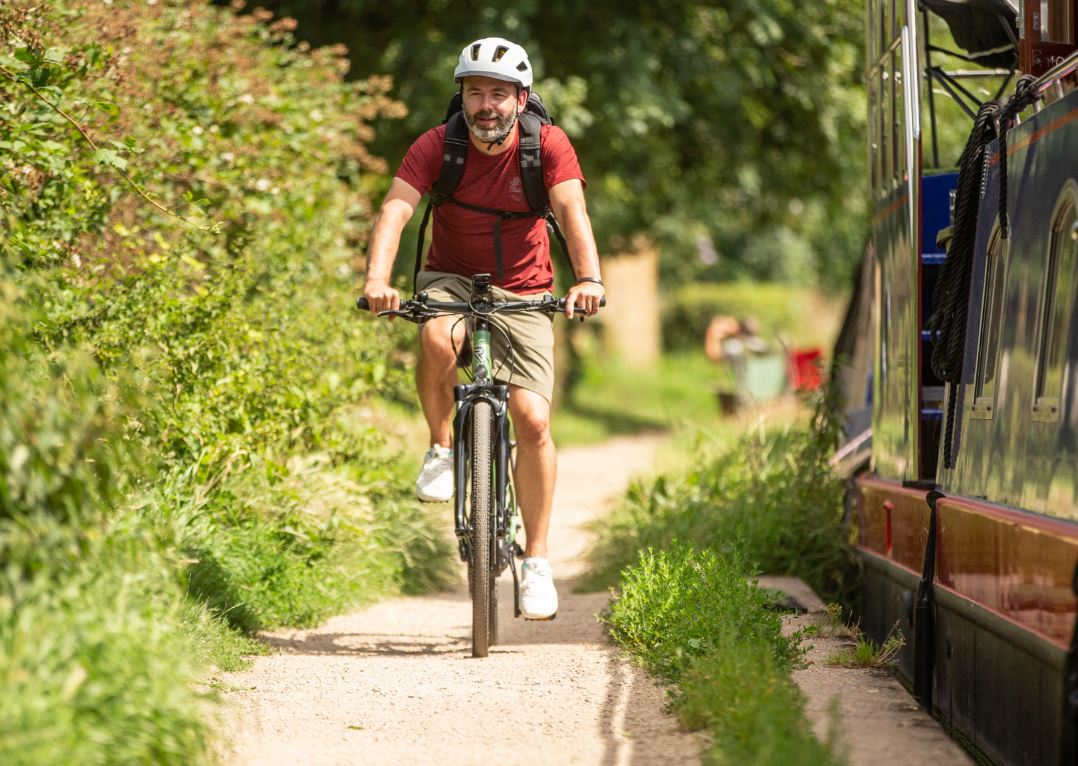 This has been happening for a while, so we have been looking for initiatives to support retailer to be strong in store. I think the cost of retail ultimately drives what is viable for them to range. Low margin categories will be the first to go. Bikes fall into this yet for many it is weird to think of a bike shop without bikes. They do take up a lot of space and, other than this year, the churn of stock is relatively slow for the level of stock investment. With more e-Bikes the cost of stock is even greater and more demanding for the retailer in a highly competitive category when some brands are consumer direct.
It became commercially unviable for Sportline to distribute a third-party bike brand some years ago and even with own brands it is incredibly challenging to be viable against the big global brands and direct to consumer brands. Ultimately I expect we will see bike brands disappear and/or more brands offer some form of consumer direct model in order to compete and survive.
We are already seeing more stores gravitate to a core range of bread and butter parts, accessories and clothing. They're relying more on a just in time delivery service whilst focusing on value added services such as the workshop. This is where I see Freewheel playing a key role for our store network as it gives them access to our entire portfolio for customers to collect in store or ship to home, but with the full support of their chosen local bike shop. As mentioned earlier, we are planning to trial in store kiosks during 2021, which will roll out to all stores once we have proof of concept.
What ongoing evolutions will the business seek to bring in having debuted things like the Shimano training centre, among other services, in recent years?
Training remains a top priority for us and the roll out of Shimano Service Centres. We have a team of product promoters out visiting the stores, working with the retailers to support with visual merchandising, product training and store fit-out support and branding. This is something we have done for a while but are investing in more as we believe it is effective for driving our business and supporting out sales teams.
Otherwise Freewheel continues to be key in supporting our customers and driving consumer awareness of the brands we carry.
We continue to invest in our B2B platform and our warehouse management systems to ensure we continue to offer our industry leading service, which our customers rely on.
In CI.N's market study shops expressed greatest concern on three trends – Grey imports, erosion of margins and consumer direct trading. Madison has countered some of these as best as can be expected, but what reassurances can you offer the trade here?
They are all indeed genuine concerns, which have been with us for as long as I can remember. Post Brexit, who knows whether there will be any changes to laws around imports, brand management and price protection, which is currently illegal under EU law – I suspect not. However, I do know there is a lot of work going on behind the scenes and nearly all brands I deal with are concerned about their image in the market. They do want retailers to make a good margin when selling their brands. Progress takes time.
However, when it comes to my own brands there is no excuse for them to be poorly managed and certainly with some recent changes within the senior sales management team, I took the decision to undertake a complete review of how we take our own brands to market and there will be changes. This is especially true with bikes where we really want to invest more and support our well established network of independent specialist retailers.