Netherlands, China and USA lap up British bicycle exports
British-made component and bicycle exports appear to be gaining momentum on the back of a weaker pound, with the Department for International Trade data claiming a new record high.
Rising 15% in the year leading to July 2019, export values now tally £84.6 million and it's our close neighbours in the Netherlands who are lapping up our products.
Over the water sales grew by 52.3% year-on-year, adding £2.4 million in business. Further afield exports to the manufacturing heartlands in China grew by 25% over the same period, while the United States took £6.6 million worth of goods, representing a 19.7% rise.
Name checked in the press statement is DIT Export Champion Award-winning Weldtite, which develops and manufactures bicycle maintenance products, including TF2 Lubricants, Dirtwash and Cyclo Tools from its factory on the banks of the River Humber. Weldtite exports to 52 countries across Asia, Australasia, Africa, North America, South America and Europe. The firm will soon feature in CI.N's Trade Journal where it will discuss its exporting prowess.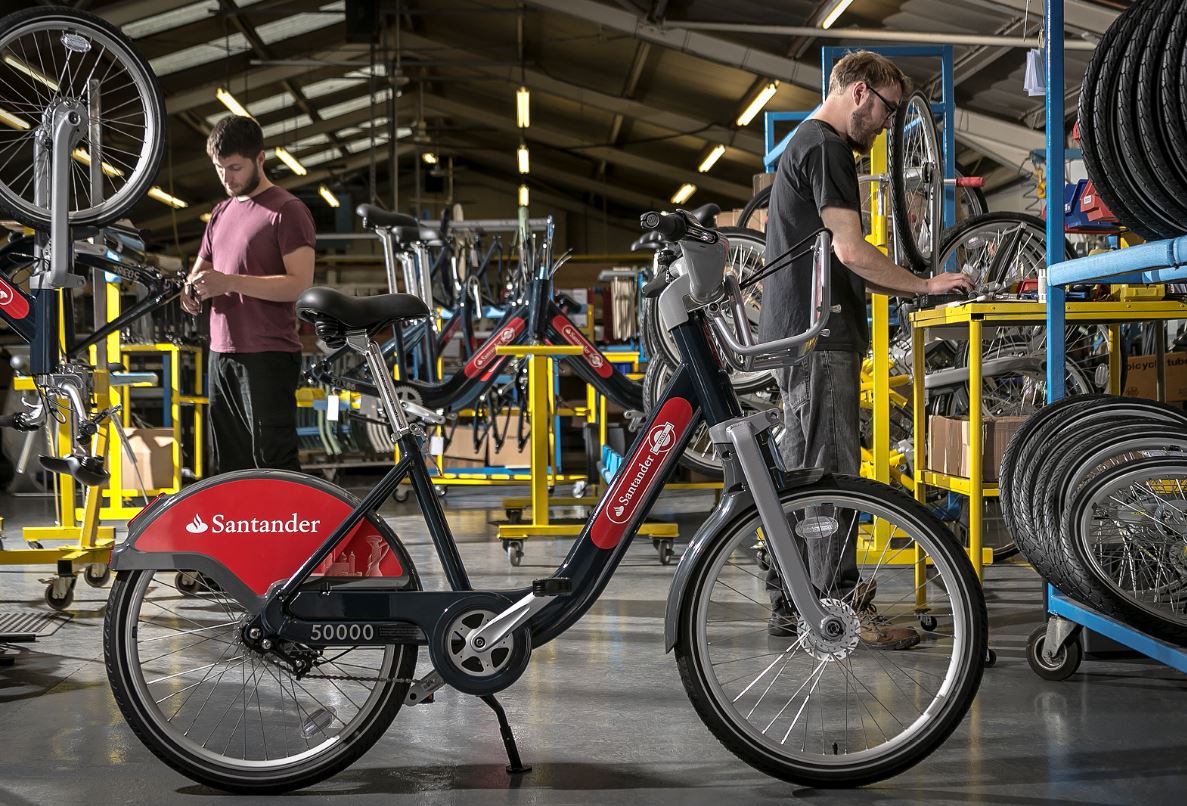 Minister of State for Investment at the Department for International Trade, Graham Stuart MP, commented: "British cycling's success on the road and track is now translating into economic benefits as we export both our passion for cycling and our manufacturing excellence overseas.
"As a Yorkshire MP I'm enormously excited that we've hosted the World Road Cycling Championships, the first time it has been held in the UK since 1982.
"The world increasingly looks to the UK for expertise in the cycling industry, whether in competitive racing, recreational pursuits or the daily commute to work. I'm confident that this will continue to grow as the UK's passion for cycling intensifies."
Adrian Williams, Managing Director at Pashley, the maker of London's hire bikes (seen right) said of his firm's bicycle exports: "Despite great changes in the bicycle manufacturing industry since Pashley's inception, we have continued to focus on doing what we do best – designing and making quality hand-built bicycles for business and consumer use.
"Our product is design led, hand-built and authentically British, making it particularly attractive to a growing overseas market. We currently provide cycles for both business and consumer markets in over 45 countries worldwide, including New Zealand, China, Switzerland and Denmark."
Meanwhile, Hope Technology has added over 20 staff members in the past year in a bid to grow its carbon fibre production capabilities, among other skillsets. Speaking to CI.N recently, Alan Weatherill said Hope's Euro pricing has dropped in recent months, making the highly-sought after goods all the more appealing on mainland Europe.
Pictured at the head of this article is the firm's new road and gravel specific crank, a product that machined in two parts and bonded with the same glue process utilised on the firm's carbon frames. Optimised for single ring use, three lengths – 170, 172.5 and 175mm – are now in stock.
Since the Brexit vote Pound Sterling has dropped from over €1.4 to a current trading price of closer to €1.12, something that makes UK-made goods more attractively priced to overseas customers, particularly in the few instances where raw material is not shipped in. On the flipside, the vast majority of goods sold here in the UK bicycle business are exported and thus prices are largely going up for the consumer.