Comment: Exploring the opportunity to specialise in titanium bike sales
Everyone knows titanium is stronger than aluminium, lighter than steel and more durable than carbon. Given such great attributes, why has it fallen off the radar of most bike shops since the glory days of Merlin and Litespeed? Hotlines' David Flynn explores the opportunity to specialise in luxury metals…
Titanium may not carry the perceived tech kudos of carbon, but with so many market challenges, carving a niche in a rare segment of the market that's not saturated with competition can be both satisfying and surprisingly profitable.
Features, value, availability and market awareness all play their part in why interest in titanium ebbs and flows, but in the pursuit of the newest tech, a massive amount of sales for IBDs have been lost; consumer interest for titanium has been on the rise for some time.
The challenge 
Despite a rigid bicycle frame being relatively simple, the best titanium manufacturers can bend, twist and machine any number of shapes to promote the relevant riding characteristics.
Given the number of riding genres (according to marketing departments across the land) and the plethora of frame sizes required, how can you ever choose to stock the right model and size? 
204 shades of grey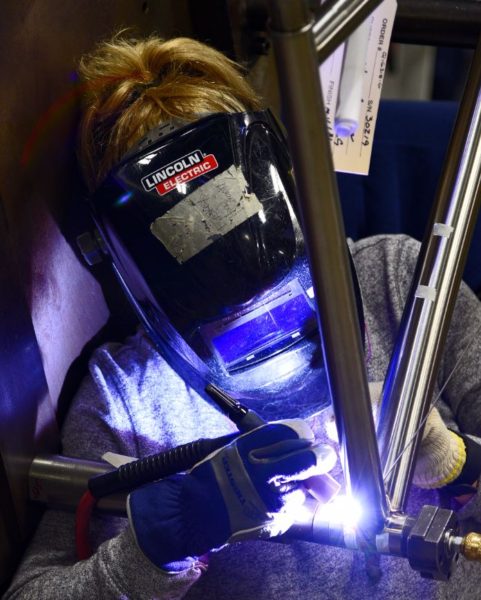 Hotlines have 204 individual lines of MY18 titanium frames available and they're all, well, grey. 
While the perfect scenario is to display several key models to demonstrate the different tube profiles and ride characteristics, one complete bike is a fantastic start in pursuing new business.
You can assemble to a spec suited to your typical customer. Both solid and reliable for the titanium customer looking for a lifetime of mile munching, or something flash for the club-run poser.
Model matrix on display and geometry numbers at the ready, you can quickly build the knowhow to identify the best-suited frame, and choose the price point that fits best.
Do you offer a bike fitting service? Even better. You can charge for this service and the customer won't be concerned that you don't have the physical stock to try.
This is the formula a few specialists are working to with remarkable success for minimal outlay.
Category sales 
Nobody knows your customer better than you, all we can tell you is where we see success across our range in the UK.
The majority percentage of Hotlines Ti sales falls under the 'road' banner (75%) with much smaller quantities in hybrid (15%) and MTB (10%).
The volume on 'road' sits with the all-day sportive bike. Fitted with rack and pannier mounts and ample clearance for a wide tyre and guard, it's the quintessential UK quiver-killer: one bike to do the vast majority of your riding.
Gravel? It's steadily growing and rather predictably, pulling sales away from CX marketed products.
MTB? Sales went into freefall several years ago with consumers opting for full suspension. Sales remain slow with one exception, our UK special; a contemporary (64-degree head angle) hardtail built for the hardcore trail rider.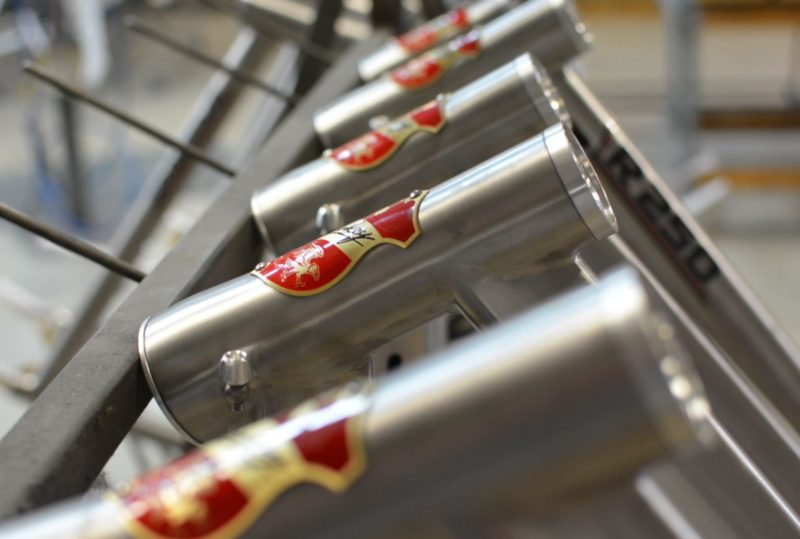 Hotlines are the distributor for Lynskey in the UK.
Involved with titanium manufacture since 1964, the Lynskey family were experts in the material long before the first bicycle frame was produced in 1986, and the subsequent birth of Litespeed. After the sale of the brand in the late 90s, the Lynskeys regrouped to put their family name directly on bicycle frames.
Lynskey frames are still hand built in Chattanooga, Tennessee. All frames are fabricated with a single-pass weld, surprisingly rare but with huge advantages, all supported with a lifetime warranty.
Nothing suitable within the 204 lines available from stock? Lynskey also offer a full custom service.
Risk free
We know online discounting is a major challenge. To make your foray into Ti as risk free as possible, we offer a 'stock refresh' scheme, taking back any unsold units at the end of the model season as a credit towards a new replacement.
Titanium may seem like old news, but it could bring your business new and exciting opportunities to stand out from the crowd.
Contact Hotlines
Phone: 0131 319 1444
Web: hotlines-uk.com