New Mondraker headquarters to enable doubling of production
Mondraker has made the move into a new purpose built production and office space, within which the Spanish bike maker will gain the ability to more than double its output.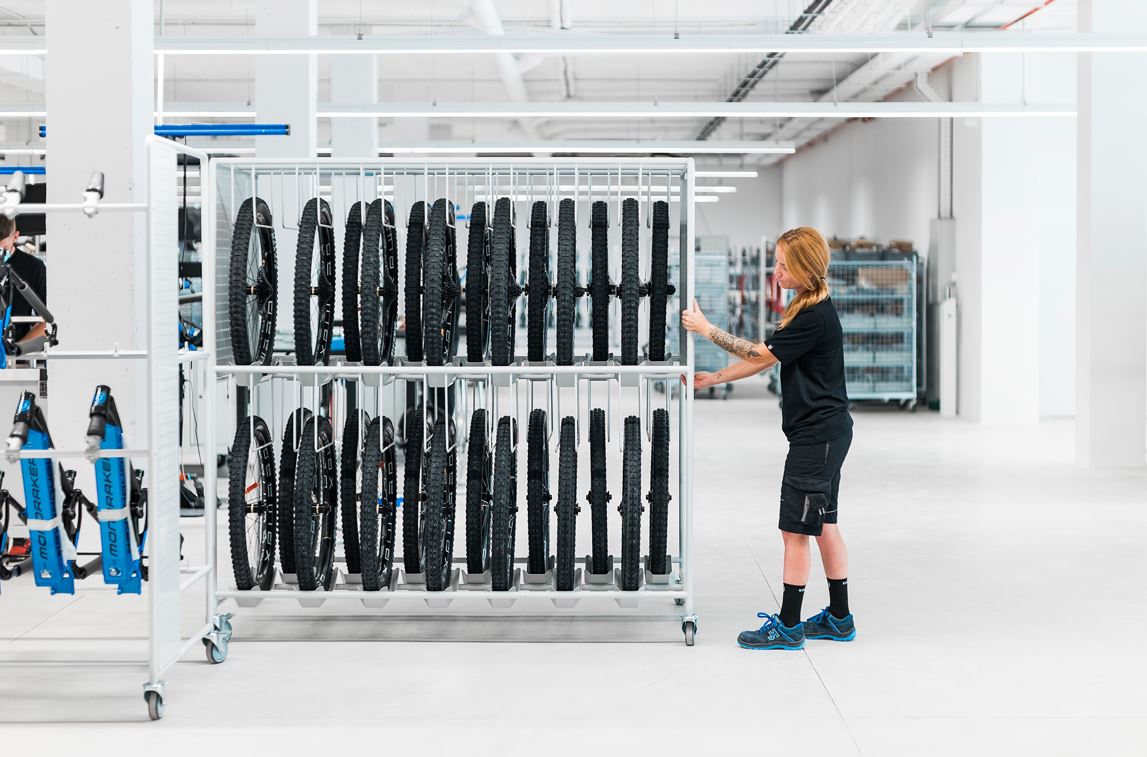 Based in Elche, Spain, the striking circular building will house all departments under one roof, offering a central point from which to coordinate a global network of sales departments around the world.
The new building's minimalist and avant-garde design brief, Mondraker says, is designed to "evoke the technology present in Mondraker bikes." A cylinder of glass and steel forms the basis of the build, while an outer mesh provides solar control to minimise internal energy consumption. Natural light was a priority from the start of the design brief and large glazed surfaces allow workers to enjoy the Mediterranean sun throughout the year, creating a warm and welcoming work environment.
Measuring 12,000 square metres, the space will now house 99% of the brand's assembly and all of its design work.
Mondraker now sells direct to dealer accounts across much of Europe, with the firm's long-standing relationship with distributor Silverfish coming to an end earlier this year.
Falk Alvarez, Global Sales Manager, said at the time: "The dealer direct strategy is an initiative we have been operating across mainland Europe with great success for several years. The natural progression was to bring these benefits to the UK market and dealer-base. A direct approach allows a dedication to the customer and a reaction to their needs that's simply not available through other means. It also provides closer working relationships which will allow us to react more effectively to market demands and feedback. Of course, we also understand that the dealers' confidence and relationship with the domestic Mondraker Team members is crucial to the success of this partnership."