Brompton registers over 50% growth in USA, new president joins
London folding bike manufacturer Brompton has revealed that its exports to the USA have resulted in a more than 50% sales growth in the past 12 months.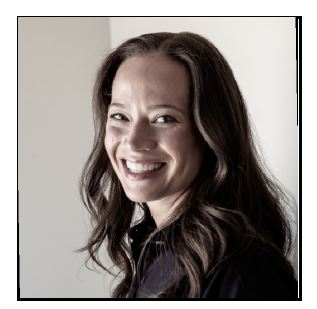 Coming in tandem with the announcement of Juliet Scott-Croxford as the new USA President for the brand, the growth has been fuelled in part down to the label's relationship with retail giant REI, but also down to destination stores such as that found in New York City. The ambition is supported by investment into production capability and possible acquisitive growth, as touched on by CEO Will Butler-Adams earlier this year.
US Consumer demand for Brompton bikes has been increasing exponentially over the past two years since the label officially arrived. Year-over-year sales grew 44% for April through August 2021, having already grown 41% for the same time period in 2020, proving the "bike boom" impact of Covid-19 to be a durable trend. Inventory in the US has yet to recover since selling out in June 2020, even as twice-monthly product imports are up more than 50 percent year-over-year.
While demand intensifies through its online, owned retail, and distribution channels, Brompton plans to launch it's second US flagship store in San Francisco later this year, with two additional brand store openings scheduled for 2022.
"Brompton is a powerful brand, engaged community and extraordinary product that touches the hearts and minds of its riders and one that I have experienced personally. I could not be more excited to be a part of this team and its next phase of growth," said Juliet Scott-Croxford, President, North America. "As cities rethink the role they play for urbanites, making cycling safer and more accessible for all has never been more important. Brompton can, and will, play a key role in that."
Prior to joining Brompton, Scott-Croxford was Chief Executive Officer at Worth, responsible for leading its brand reinvention and digital transformation from a print magazine to multi-channel platform. Previously, she was the Chief Delivery Officer at The Guardian News & Media where she led the strategic implementation of the global three year turnaround plan and subsequent evolution for the Guardian's US operation.
In her new role as President of North America, Scott-Croxford will focus on building a team and company culture that supports Brompton's ambition to capture the 98% of non-cyclists in cities and giving them a tool to explore their city and move freely.
"The USA is a top strategic growth market for Brompton, and if we get it right, there is no reason it cannot be bigger for us commercially than the UK currently is within five years," said Stephen Loftus, Chief Commercial Officer at Brompton. "Our customer base is fiercely passionate about the brand, but the biggest challenge we currently face is that not enough people know about Brompton, and how our products can transform your life in a city."
"This is the main reason why we are so excited to have Juliet joining the team. In particular she brings a deep experience in both digital marketing and brand community building across the USA's leading cities, and has already shown a clear vision for where she sees the future for Brompton in the US market."