New products: GT, Kryptonite: Showers Pass and Blackburn
Hitting our inbox this week, we've a fresh batch of product to keep customers happy in the best and worst of conditions:
Showers Pass Cloudcover waterproof bags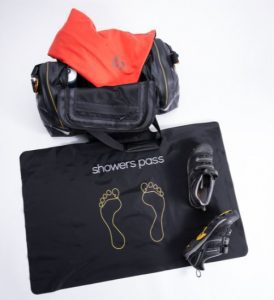 Customers on the lookout for a bag that can withstand the worst of weather? Showers Pass may have just the thing. Having spent some considerable time dousing is new Cloudcover line – made up of the Transit and Utility Backpack, as well as the Refuge Duffel – the firm guarantees waterproofing and longevity.
The bags are made with 840 denier ballistic strength Nylon with a waterproof TPU coating, fully welded seams, and waterproof zippers for durability and exceptional weather protection. All styles of bags are equipped with reflective trims for improved night visibility and your choice of green, gold or silver colored anodized aluminum hardware to provide a lightweight yet durable alternative to plastic with an added pop of color.
The pictured Refuge Duffel Bag is an all-in-one bag for athletes and outdoor adventurers. Customers can Easily separate clean clothes from dirty items with 3 separate waterproof compartments. This duffel bag also comes with a fold-out waterproof changing mat, providing a dry place to stand during kit changes. Weighing only 2.81 lbs with a 51.3 Liter capacity, this would be ideally suited to the triathlete.
GT 2017 BMX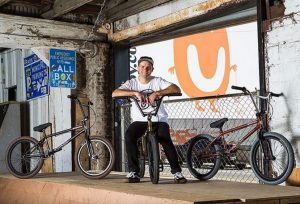 Launching its 2017 freestyle BMX catalogue at a glitzy event at Staten Island's skatepark this week, GT's revamped line carries modern trends and a nod to throwback graphics.
The bikes will range in price from $280USD to $580USD and will be available this Autumn globally.
With design input from the pro team, the Signature series bikes will likely be among the most sought after. Equipped with a 9 tooth freecoaster hub, kids will find it easier to emulate the pros when learning fakie tricks.
Dealers should also look out for the Performer series, available in 16″, 18″, 20″ and 24″. The oldest name in GT's freestyle range, the build is modeled on the design classic from 1986.
Kryptonite Foldable Series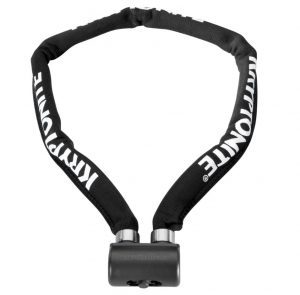 New to the Kryptonite portfolio is the Foldable Series, set to land in the UK and continental Europe from Mid-August.
Forming the line, the Keeper 695 and Keeper 810 Fold offer 3-dimensional flexibility through a unique link system. This increased flexibility allows for more stress free lock-ups for riders, while the hardened steel links system easily folds in on itself allowing for safe, no-hassle transportation on the bike.
Foldable Series products include the Key Safe Program and Lifetime Limited Warranty. The Keeper 810 Fold which is rated 5/10 on Kryptonite's security rating scale comes with the Anti-Theft Protection Offer (€400, £300, $500).
Blackburn Chamber HV floor pump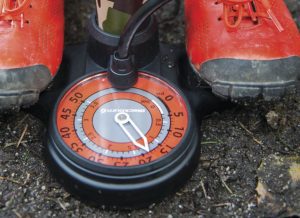 Pictured at the head of this round up and described as a "dream pump" for mountain bikers, Blackburn's new $79.99 Chamber HV floor unit will go to 150 PSI or more.
With its oversized barrel and easy-read 4-inch gauge, the pump is ready for a bit of chucking about on the trail and even carries a long 47″ hose to reach valves elevated by bike stands. When not in use, the hose tucks snugly onto a clasp on the handle.