Ofo turns to on bike advertising to claw back cash
Ofo is to begin offering advertising space on its bicycles and on its app in a bid to generate new revenues.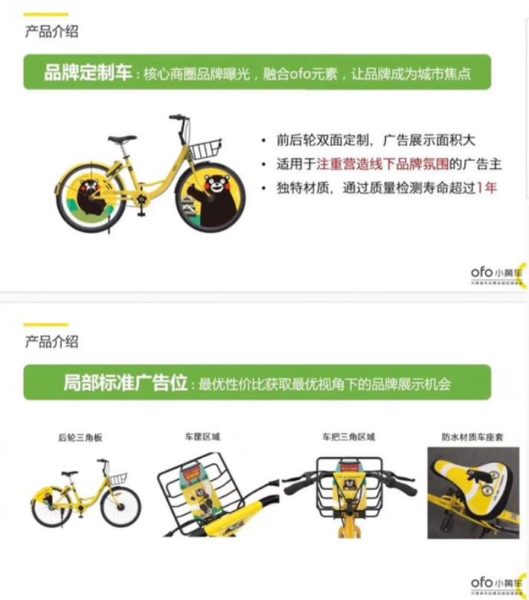 Starting in China, the company will launch bikes that enabled advertising to feature in the bike's wheels, saddle and on the baskets.
Local media are reporting that the business remains cash-strapped, with some outlets claiming that the business has only settled 20% of its debts, which could total as much as USD $470 million. In March the business mortgaged four million of its bikes against $280 million of Alibaba cash.
It is claimed, again by local media, that ofo recently turned down the chance to proceed in acquisition talks with ride share and AI giant Didi Chuxing.
Ofo's largest competitor, Mobike, was sold for $2.7 billion in April to Meituan Dianping.