Orbea overhauls Mallabia facility in efficiency drive, plans new assembly area
Orbea has outlined a new timeline to overhaul its Mallabia facility, including a substantial investment going to in-house paint and a new assembly area.
Posting to the global website, the brand's industrial director  Miguel Ángel Estandía writes that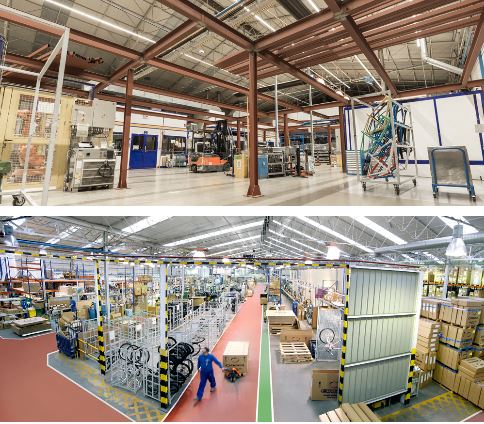 the firm will be busy through to the summer of 2018 with the revamp.
He said: "Our goal is ambitious: to become the leading brand in the world of cycling in the area of product customization. As bicycle manufacturers, we need facilities that enable us to be more efficient and better along the entire production chain, with one single goal in mind: to offer more and better solutions, and to do it faster."
Among the changes being made, a new assembly area will be created housing three lines, set to go live at "full throttle" from Q2 2018.
A new frame painting area will compliment the current space too. Ready for October 2017, the new space will be located in the southwest corner of the plant and measure 600 m2. The firm alos vows to continue development of its water-based painting technique as part of its eco-credentials.
"They will allow us to provide a faster, more efficient response to the growing demand for bikes personalized with MyO," Estandía affirms.
Furthermore, a reorganisation of the warehousing space is planned. "By the end of 2017 we will be able to have more products in the same amount of space and thus, once again, be more efficient in the service we provide to users," added Estandía.
Finally, a new testing area will research and test frames to a greater depth, allowing Orbea to "surprise people with new and distinctive finishes on our frames, with imaginative solutions that improve the experience of our customers on their bicycles."
At the end of the project Orbea expects to substantially increase its production capacity.
The project has been organised to minimise all disruption to dealers of the Spanish label.
Read more on the Orbea site here.