Ask the boss: Chicken Cyclekit's Mike Catlin talks MBO, road discs and IBD support
With the torch passed at Chicken Cyclekit following a January management buyout, what better time to sit down with new boss Mike Catlin? Here he talks road discs, routes to market and choosing IBD-friendly products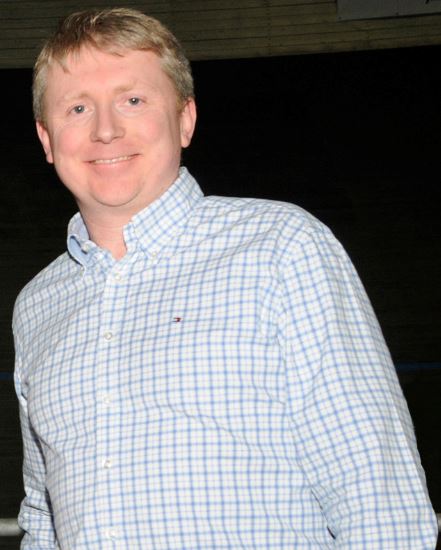 The torch has recently been passed at Chicken Cyclekit, what's changed, if anything?
Our MBO may appear more significant than the reality is internally. Gary and I have been running the business for several years now. Our customers and brands have been enjoying the positive changes we have already made in that time. That said, we are never satisfied as a team; there are very ambitious plans to continue to grow the company and brands we represent. What has been crucial in that time is refining the team of over 50 staff we have here to ensure we have a group of people that can deliver an experience that our customers value.
How's business?
I think I speak for most of the trade when I say the first three months of this year were a little tougher than usual, but April and May have seen some fantastic numbers. We have been investing heavily in growing both our internal and external sales teams and have found talented, motivated people to help our customers grow with us. At a time when some of our peers seem to be culling sales teams, we have done quite the opposite to ensure we hit our targets. For example, the Campagnolo Pro Shop project has been a huge success and for our customers, but it takes a lot of time and effort to make these sorts of project work. We are on course for a strong year now.
You've added brands that have strong ties to the bricks and mortar service – is this part of your strategy?
Absolutely, the addition of Prologo to our range is a great example of a brand that is actively supporting IBDs. Chicken Cyclekit has made no secret of the fact IBD growth is an essential part of the future of our business; that will not change. We see a lot of 'supporting the IBD type statements', but in reality it seems a lot of that translates into trying to push big stockist packages into retailers at a time when, actually, that isn't what dealers want. We are happy to let our stock support dealers, which we can get to them quickly and without the need for over commitment. We have an in-house designer who designs bespoke POS so that our customer's shops can look as professional as possible. We are happy to put our money where our mouth is.
What trends are you noticing in the market at present?
The road disc brake has finally become the 'standard' in the market. Our sales of Tifosi and Cinelli bikes now have a huge percentage of disc sales and that will only increase. The acceptance of e-Bikes has momentum and we are working on Tifosi models to ensure we meet the growing consumer demand here. We are also seeing a lot of demand for custom products.
We're proud of our road heritage and expertise, but we must always keep the entire market within our gaze. The Tifosi and Cinelli ranges have both seen gravel and cross models added and the 2019 range will see those models added to. Electric models will be included, but we don't want 'me too' products. We are working on something special within that segment for Tifosi and will launch it when we're happy with it.
Campagnolo is making waves again lately, why should retailers look seriously at this brand for their stocks?
Both Campagnolo and Chicken Cyclekit have been working hard to make the brand a must-stock option for premium retailers and dealers have embraced the launch of 12-speed groupsets. I mentioned the Pro Shop project already and this has been supported by IBD-only product packages, which have given dealers the confidence to stock the range, and most importantly make money from it. Additionally, we have added Campagnolo clothing exclusively, so retailers can offer the complete experience. We also offer FOC technical training to our stockists. This is factory accredited and gives consumers a genuine reason to go to stores to seek out advice, have goods correctly serviced and set up.