Orbit moves into e-Tandems with Steps-driven build
JD Tandems-owned Orbit Tandems is to produce its first electric motor-driven tandem.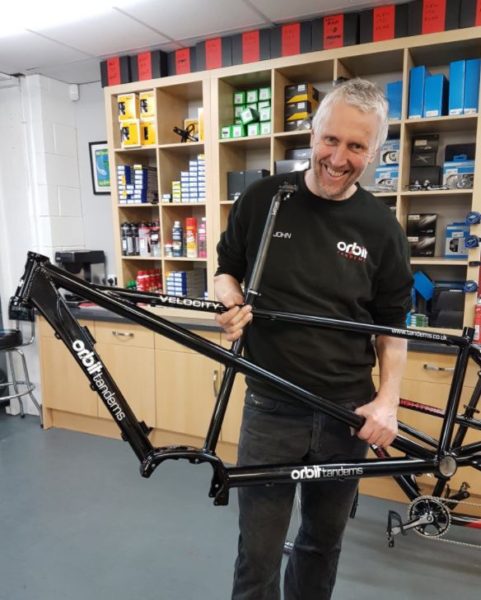 Utilising Shimano's E8000, paired to a 504Wh battery, the build's frame will be manufactured in Taiwan, with bikes likely to be available from spring of 2018.
Co-owner Ruth Hargreaves told CI.N: "It's our first foray into electric assist for Orbit as a brand. The first frames and Steps motors arrived this week, so with a bit of luck the first tandems will be up and running by next week, and we will then be in position to place a stock order for frames and Steps systems to arrive in the spring."
The e-Tandems will be available via the firm's retail business JD Tandems – a specialist retailer in the niche. The business also sells a Hungarian made tandem with a Bosch system and a German semi-recumbent with the Steps system.
See more of the range at orbittandems.com