Fresh goods: Orbea's Wild e-MTB, Cycliq adds two lines, Hotlines' BMX trio and VEL's CNC mounts
It's Friday and, if you buy into it, one of many Black Fridays now evident on the shopping calendar. Putting discount mania to the side, let's look at some product that dealers can earn a decent margin on and that are landing with distributors in the weeks ahead…
Orbea's Wild e-MTB platform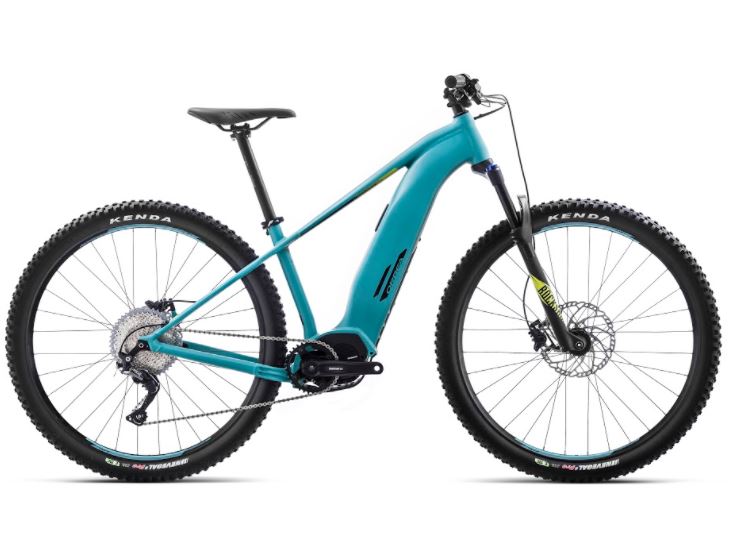 Direct to dealer
+44 (0)175 385 1111
Orbea has this week lifted the lid on a new hardtail electric mountain bike line, which it is calling the Wild.
Versatility is the name of the game, with the hydroformed AL7000 frame placing material only in places where it's needed, thus chopping out any unnecessary bulk and bolstering performance. Both 27+ and 29 compatible, the frame also carries Boost 148 Spacing and metal skid plates that protect the motor.
Tucked into the frame's curves is a Shimano battery, accessible tool free and paired to an E8000 motor.
Designed to ride much like any other modern mountain bike, the spec sheet delivers a 35mm stem and wide handlebars. Suspension is optimized for eMTB use, while stronger wheels and larger brake rotors ensure longevity and performance. Tyres comes with a reinforced eMTB casing, while the saddle has been chosen specifically for the motor-driven usage. 
Cycliq Fly12 CE and Fly6 CE cameras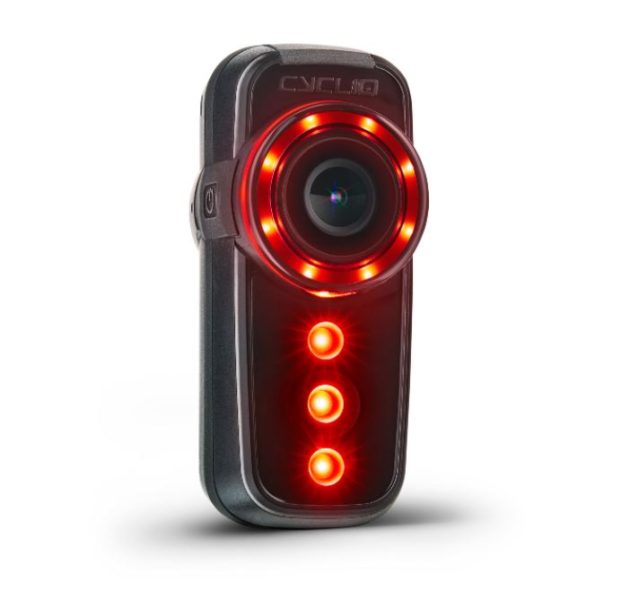 Via Madison
01908 326032
Cycliq has made two new additions to its Fly family of integrated bike camera and light devices; the front-facing Fly12 CE (Connected Edition) and rear-facing Fly6 CE. These new models, which will be available from 30th November, are smaller, lighter units and offer an extensive range of new hi-tech road safety features.
At just 195 grams, the Fly12 CE is 49 grams lighter, while at only 110 grams the Fly 6 CE is 17 grams lighter.
The new 135° wide angle lens is a step up from the current Fly6 100° field of view and cyclists are clearly visible thanks to the bolstered output (up to 600 Lumen with the Fly12 CE and up to 100 with the Fly6 CE).
The "Connected Edition" feature means that both models have Garmin compatibility via ANT+, as well as Bluetooth connectivity to the Cycliq Plus app. Linking with a Garmin gives the rider more options to utilise the Fly's functions at a touch of a button, and app connectivity, which is already a feature on the current Fly12, giving the rider easy access to a number of device settings.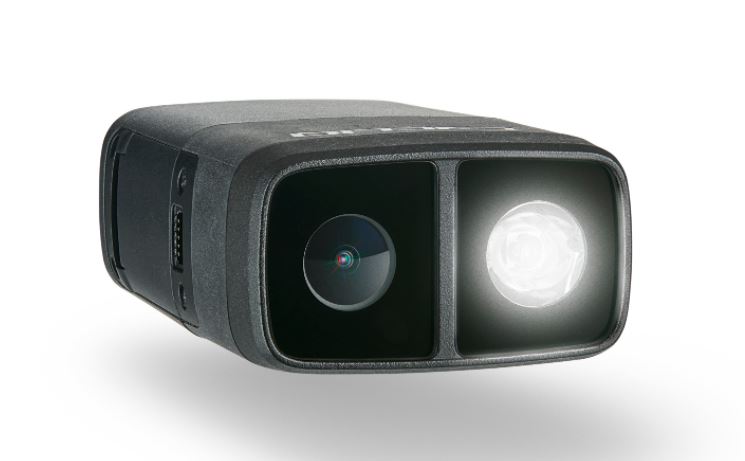 HD looping video with audio and automatic incident footage preservation are still key features of the new models. Video quality has not been compromised with the smaller sizes; both models feature high quality 1080p HD video at 60 frames per second (FPS) and a new 6-axis stabilisation recording feature produces even greater footage stability than before.
Prices for the units are:
Fly 12 CE: USD 279 / GBP 255 / EUR 289 / AUS 339
Fly 6 CE: USD 179 / GBP 169 / EUR 179 / AUS 259
VEL CNC mounts
Via: Cooke Components
+44 (0) 1256 880 739

Building on a deep portfolio of accessories subtly branded for the bike shop, VEL has brought forward a line of CNC-machined mounts.
Designed to work with most of the leading GPS, Camera and CO2 labels, VEL's modular mounts have a clean and understated aesthetic.
Garmin and GoPro Compatible Mounts – Straight or Angled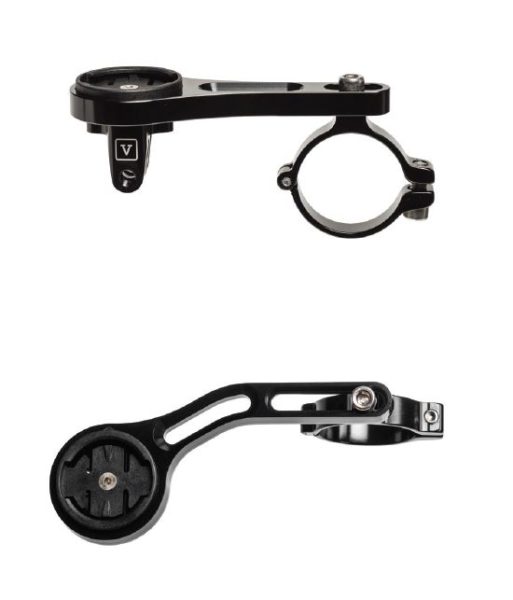 Features:
• Light full CNC alloy construction
• Discreet VEL laser etched logos
• 31.8mm Clamp
• Adjustable fore / aft to accommodate different stem lengths
• RRP £31.99
Seatpost Co2 Mount 
Features:
• Light full CNC alloy construction
• Discreet VEL laser etched logos
• 27.2mm / 30.9mm / 31.6mm clamp size available
• Holds two cartridges and one inflator
• RRP £19.99
GoPro Handlebar and Saddle Mounts
Features:
• Light full CNC alloy construction
• Discreet VEL laser etched logos
• Saddle rail clamp or 31.8mm handlebar clamp
• Saddle mount can also be used with multi mount bottle holder to create a
simple saddle mounted bottle carrier
• RRP £19.99
Saddle Multi Mount and Optional Bottle Holder
Features:
• Light full CNC alloy construction
• Discreet VEL laser etched logos
• Saddle rail mounted clamp
• Holds two cartridges and one inflator
• Rear facing GoPro mounting
• Optional bottle cage holder
• RRP £19.99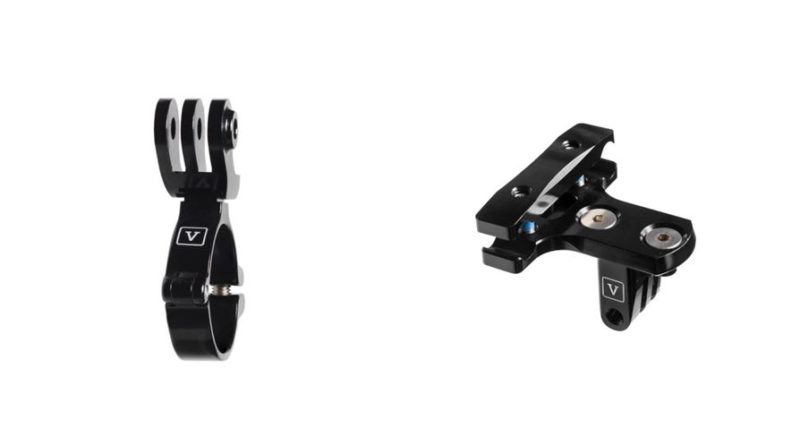 BMX trio seeks dealers 
Hotlines Europe
+44 (0)1313191444
Hotlines is moving to bolster its BMX business having taken over Split Second Imports back in 2015.
Three brands have bikes landing with the distributor at present; Colony, Stolen and Blank, the firm's high-margin house brand.
To help with this they currently have a number of offers for anyone looking to try BMX in store for the first time, or for those that simply want to offer their customers a greater choice.
For details simply contact a member of the sales team.