"Pedal Me" taxi startup proving a popular alternative to motor vehicles
Pedal Me is a new pedal-powered taxi and courier service operating in Central London, using specially adapted e-assist cargo bikes to transport people around the city.
Operating within a five-mile radius of Waterloo Bridge, Pedal Me can also cater for weddings, events, local school runs and even removals. For an extra fee, the service can also be offered in other parts of London, or even outside of the capital. The bikes are equipped with storm umbrellas and thermal ponchos in case of rain.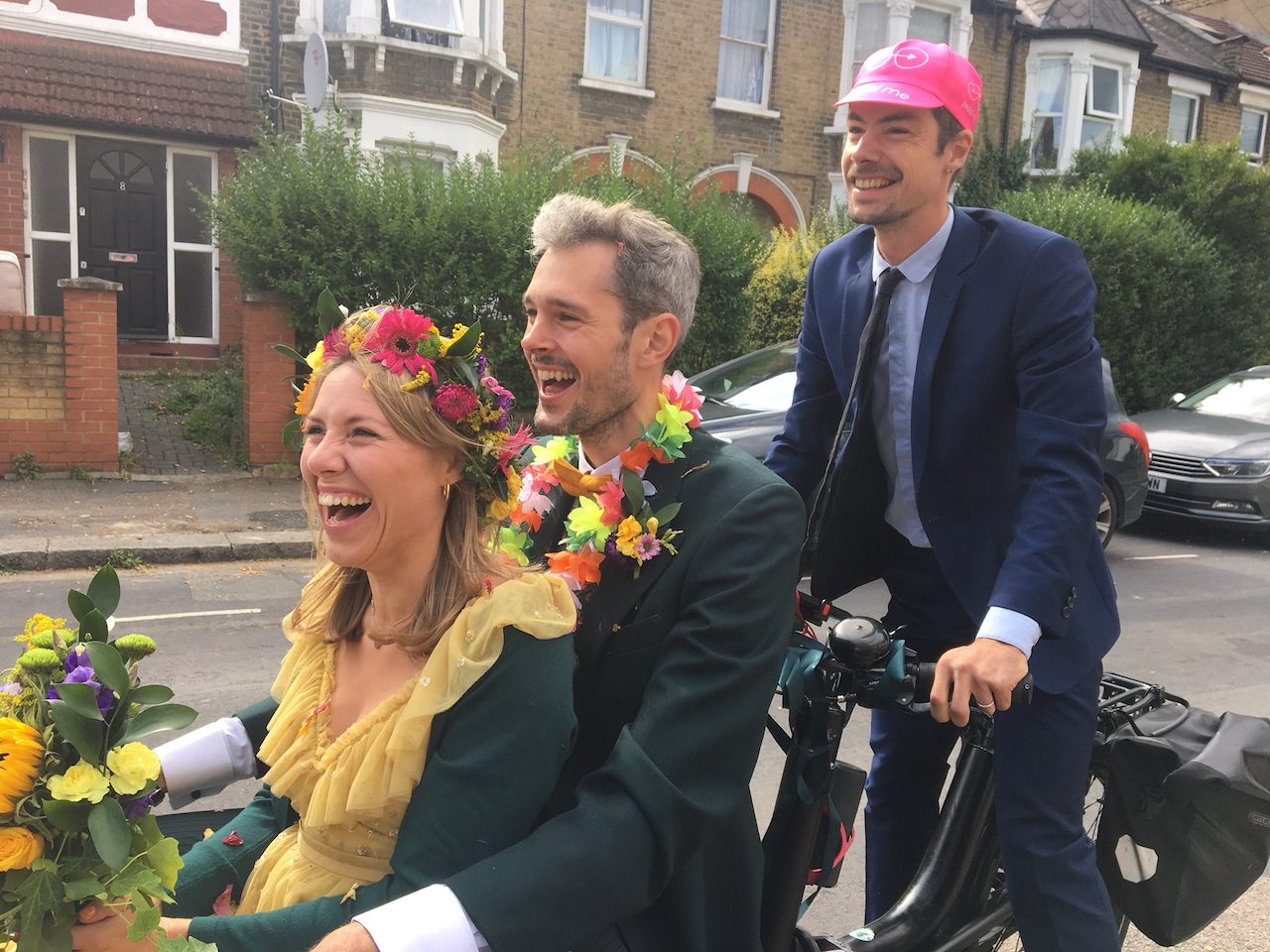 The service operates via the Pedal Me app, which can be downloaded from the App Store and Google Play. Users can select their location on the in-app map and a Pedal Me rider will arrive to take them to their desired destination. Journeys and deliveries can also be pre-booked in advance through the app, or by sending pickup and destination details by email.
According to the startup, using Pedal Me is a faster, more convenient and enjoyable way to travel in the city. The company estimates a two mile journey through Central London using would cost a customer £7.90 and take around 10 minutes, compared to the same journey using Uber X which would cost £7.85 and take 19 minutes.
Since the startup's launch in April last year, demand for the service has been growing rapidly at an average of 26% every month, and has now reached the limits of its current number of bike. In a bid to improve efficiency, tech and bring down price, Pedal Me is launching a crowd funder in mid-October, where it will send out invitation to invest in the startup. You can be added the the pre-launch mailing list here, which already has around 100 sign ups.
Pedal Me provides a standard service between 8am-8pm on weekdays, and 8am-3pm on Saturdays, with higher charges applying outside of these times.
The startup is another addition to the uptake of cycling schemes in the capital, along with increased bike-share initiatives and the opening of new Quietway cycle routes.