Proviz Sports wins Prestigious Growing Business Award
Proviz, the specialists in light-emitting and reflective cycling, running and outdoor products, won the Micro Business of the Year Award at the Amazon sponsored Growing Business Awards, one of the most credible and highly valued awards for a growing businesses in the UK.
Taking place at The Brewery, London, Proviz was recognised for their innovative design of high visibility clothing that was both stylish and practical. The judges said "They have taken an everyday problem and come up with a solution that is both stylish and practical. They scored highly on both market impact and customer engagement, which have undoubtedly led to the success story that is Proviz."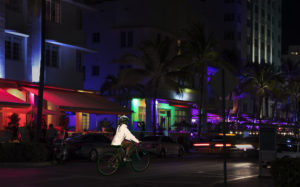 Starting from its humble beginning in 2008 in London, Proviz has continued to be an international award winning sports brand, distributing in 40 countries, and is a leading specialist in high-visibility sports products, renowned for its innovation and quality. Proviz has grown from a simple idea to a world-renowned specialist in keeping people seen from the brand's origin in London to the streets of Sydney and New York.
In celebrating this achievement, Proviz co-founder Anthony Langly-Smith said "We are absolutely thrilled to win this prestigious award, it is a very defining moment for Proviz as a brand and business and a recognition of the hard work from the entire team."
All of Proviz's products offer highly reflective, comfortable and practical clothing to riders, runners and outdoor enthusiasts that aim to keep them seen and safe. This makes it the ideal attire for those commuting to and from work throughout winter, enabling them to defy the darkness.
For more information, please visit www.provizsports.com