Raleigh to Distribute Avio's £199 Power Meters
Raleigh UK is excited to announce the exclusive partnership with Avio power meters.
Avio power meters have been specifically developed to help the amateur rider track their performance and reach the best of their ability. Comprising an ANT+ compatible add-on for the LH crank, the product is currently compatible with more recent Shimano 105,  Ultegra and Dura-Ace. Although Avio tell us they are working to make the products more widely compatible with other Shimano crank models and other brands in future.
Both companies share ambitious plans to accelerate the growth in the power meter market and with an RRP of £199 it is hoped the product will bring their use to a wider range of consumers. More affordable power meters are tipped for more widespread adoption, as in this video from GCN, placing them in their Top 10 Trends for 2019.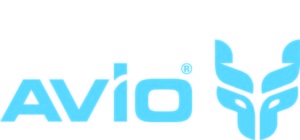 In a statement Avio Sports Co-founder said 'Avio is very proud to work with such an icon of cycling in the UK. Being a British company ourselves it's important to work with partners who understand quality, value, and aren't afraid of technology – We have certainly found that in Raleigh. Both at the sharp end of consumer tech, we'll aim to bring cyclists up and down the country the best of all worlds, affordability, ease of use and hard working data'.
This latest product line joins Raleigh's wide range of brands with a 9pm cut off for next day delivery. Raleigh describes itself as understanding the importance of the high street and specialist stores to consumers, while also recognising consumers' expectations are being driven by the convenience of the internet and that next day delivery is key.
Raleigh UK's Managing Director, Pippa Wibberley, says "As a leading player in UK Bicycle and Bicycle Parts and Accessories distribution it is vital that we continuously drive improvements. The whole company is working to make these changes and we are united in our drive to give IBDs the support they need to succeed in challenging market conditions. We are incredibly excited that we are able to make these significant business changes to support our dealers. Add to this our on-going drive to strengthen our brand portfolio with the products and brands that consumers are demanding and I am confident that our customers will achieve great things throughout the rest of 2019 and beyond".
Stock will likely be available towards the end of January and stores can contact their usual Raleigh representative or order via b2b from around the 20th of the month.