Will smart electric scooters succeed where bike share failed?
New self-drive technology on electric scooters will see units return to designated bays once the user has completed their ride.
The Segway-Ninebot is the first to break cover with the technology that utilises a GPS chip and artificial intelligence to navigate the streets back to its docking station where it will recharge.
A sticking point with cities the world over, the 'littering' of city streets with bikes and scooter has long been a contentious issue for those opposed to hire schemes; and one that has seen licenses revoked or denied. It is, of course, not quite the issue that pavement parking presents.
The bike industry, while currently enjoying the fruits of a booming electric bike market, has expressed a deep interest in the electric scooter market and numerous UK businesses are locked and loaded ready to launch as and when the legislation is amended to permit use on the public highway, or cycle paths. As it stands sales must come with the caveat that electric scooters are for private land use only; something which has largely been flouted by those consumers already buying into the trend.
It is, after all, a trend with significant momentum. In Vienna, where popularity is surging, there is evidence that the widespread uptake has already led to the creation of more safe active travel infrastructure – something that the bike industry at large recognises as a key barrier to more cycling uptake from the majority claiming safety fears as their main barrier to uptake.
Segway-Ninebot (a pairing of China's Ninebot and the U.S. mobility firm Segway) now claim interest from the likes of Uber and Lyft has been expressed in their semi-autonomous technology. The firm expects the smart units to be operational early next year.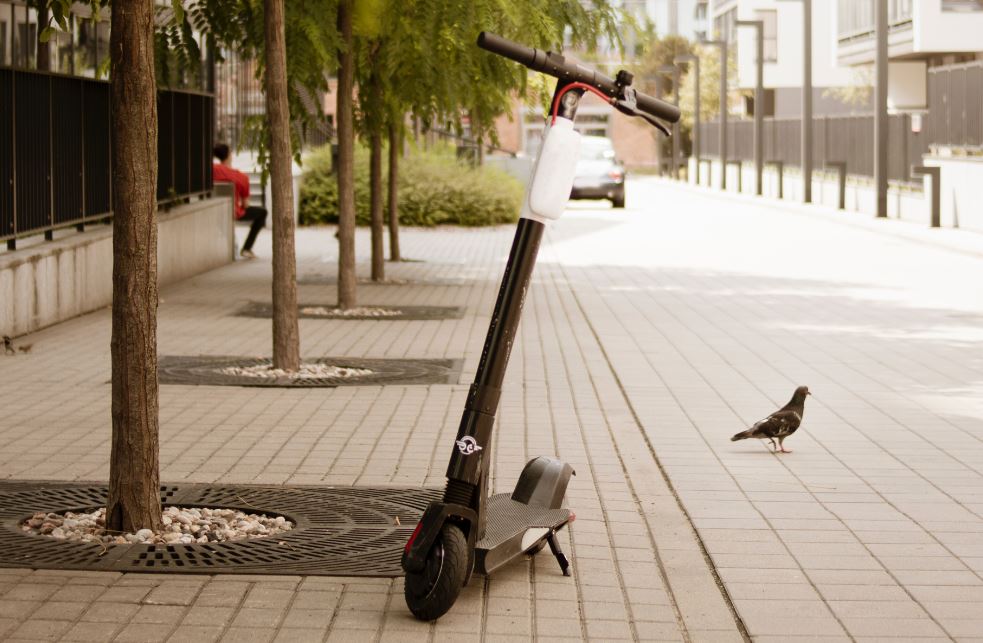 The chairman, Gao Lufeng, believes that the scooter may eventually replace the bicycle as the main form of micro-mobility. According to the firm over 1.6 million of its scooters have already sold, largely for between $100 and $300, thought the new generation of smart scooters will retail closer to $1,420.
Like bike share beforehand, venture capital funding has flowed freely into the sector, with many investors viewing the future of personalised transport taking place on smaller and hireable vehicles. Electric scooter schemes are already present from New Zealand to the U.S.A.
At its peak, bike industry production lines in the far-east were producing over one million hire bikes per month, something that caused headaches for many seeking a slot within certain factories.
This is not the first time that share schemes and AI have gone hand in hand. Back in August CI.N reported on research from the MIT Sloan School of Management that hinted a future where incentives and AI worked hand in hand to see bike share units returned to high-need stations.
Are you preparing for the electric scooter boom? If so, CI.N would love to hear from you.