Ritchey Releases Updated 2018 Road Logic Frameset and Complete Build
Capitalizing upon more than forty years of innovation, heritage and exploration in bicycle frame building, Ritchey announces the newest version of its Road Logic frameset. The Road Logic aims to deliver a ride that's nimble, responsive and lively, but tempered with reliable and confident comfort and is available in six sizes: 49, 51, 53, 55, 57, 59.
This iconic triple butted steel road bike frameset has been updated for 2018 with wider tire clearance and a new Ritchey Carbon Fork.  "We've seen the road bike market moving towards frames and forks that feature wider tire clearance for a more comfortable ride experience on varying surfaces. The 2018 Road Logic meets those demands by offering our legendary steel road frame with increased tire clearance and a new Ritchey Carbon Fork," says Jeff Lockwood, Ritchey International Marketing Manager.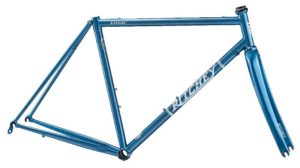 The 2018 Road Logic frameset, which includes the new Road Logic frame, new Ritchey WCS Full Carbon Fork and Logic Zero WCS drop-in 1-1/8″ headset is priced at €1299.90/£1120 (VAT inc.).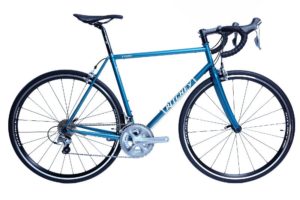 The 2018 Comp Road Logic complete bike offers the new frameset along with a build featuring a more affordable component spec. responding to dealer demand, it features a Shimano 105 drivetrain, Ritchey Comp 4-Axis stem, Ritchey Comp Curve bar, Ritchey Comp 2-Bolt seat post and Ritchey Comp Zeta wheels. Lockwood elaborates, "Ritchey Comp products deliver the same durability, attention to detail and performance as our WCS-level components, but with a more affordable alloy construction." Pricing for the 2018 Comp Ritchey Road Logic complete bike is set at €2399.90/£2099 (VAT inc.).
Both the 2018 Road Logic frameset and Comp Road Logic complete bike are available for sale immediately. All stock is held in Ritchey's German warehouse, for distribution throughout Europe. Delivery time to the UK is 3-4 days, and shipping is free for bikes and frames. Ritchey bikes and frames are exclusively available to dealers from Ritchey directly. Dealers interested in selling Ritchey products can email ri_sales@ritcheylogic.com for more info, and to open a B2B account.