RockShox Flight Attendant brings automatic response to suspension
RockShox has debuted its Flight Attendant technology, a wireless communications system that pulls data from electronic sensors at the crank, fork and shock in order to offer the rider some automation in how their bike interacts with the ground (or air) under their wheels.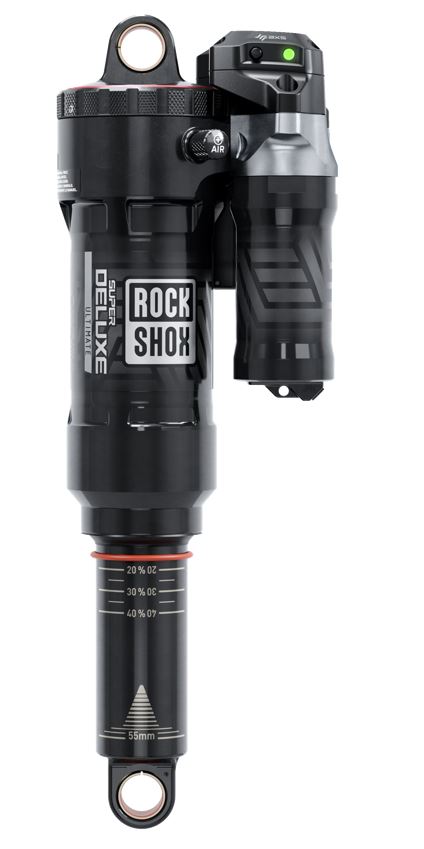 In development for several years, the system can be set to "automatic" in order for the rider to benefit from the SRAM Group's algorithm development, which will read the riding conditions and adapt the bike's feedback in real time accordingly. What that means for the rider is optimal suspension settings at all times, if they so choose to lean on the automation. Sensors will communicate to stiffen the shock and fork on climbs; detect pedalling to reduce any 'bob' and soften if the trail livens.
"A three-position system provides more choice and efficiency gains in more situations for the rider. With Open, Pedal and Lock compressions positions, the Flight Attendant algorithm finds the best connection to the trail, providing the right level of support and comfort at the same time," explains RockShox parent SRAM.
Via an app settings preferences, such as rebound and compression, can be manually dialled in too. Better still, RockShox has built in an 'override' mode, engaged by tapping the AXS controller at the handlebar.
Override Mode turns off Auto Mode and shifts the system into your designated Override position: Open, Pedal or Lock. After that all-out sprint, or when ready, click the same paddle again to re-engage Auto Mode.
On the off chance the battery loses its charge the system automatically opens.
Three forks – the Zeb, Pike and Lyric – will now offer technology, while the Super Deluxe Ultimate shocks and the XX1/X01 cranks are the compatible components to complete the package.
In addition to the Flight Attendant launch, RockShox has also added new 'Buttercups' to its trio of forks. These rubber widgets are said to reduce trail chatter by as much as 20% before it reaches the handlebar, further reducing ride fatigue. Also within the fork lowers new pressure release valves have been added to account for pressure changes at different altitudes.