Schindelhauer wins gold in iF Awards with Arthur
Schindelhauer's Arthur e-Bike has received the Gold award in the Product category from the iF Award jury.
Weighing 13.4kg, Arthur is equipped with a CDX carbon belt drive from Gates and other low-maintenance components. The Berlin brand's e-Bike also uses a number of components designed and engineered in-house and said internal cable routing was one of the design objectives, proving "a particularly tough challenge". Also featuring an integrated battery and small rear motor, the special lighting-system was reported to have wowed the judges.
Schindelhauer has picked up two consecutive iF Awards for its Heinrich & Oskar e-models in 2019 and for its Gustav all-rounder in 2018 – though it last picked up an iF Gold Award for its space-saving ThinBike in 2014. Within the iF World Design Index, Schindelhauer now ranks among the top 3 in the category "bicycles", the firm said.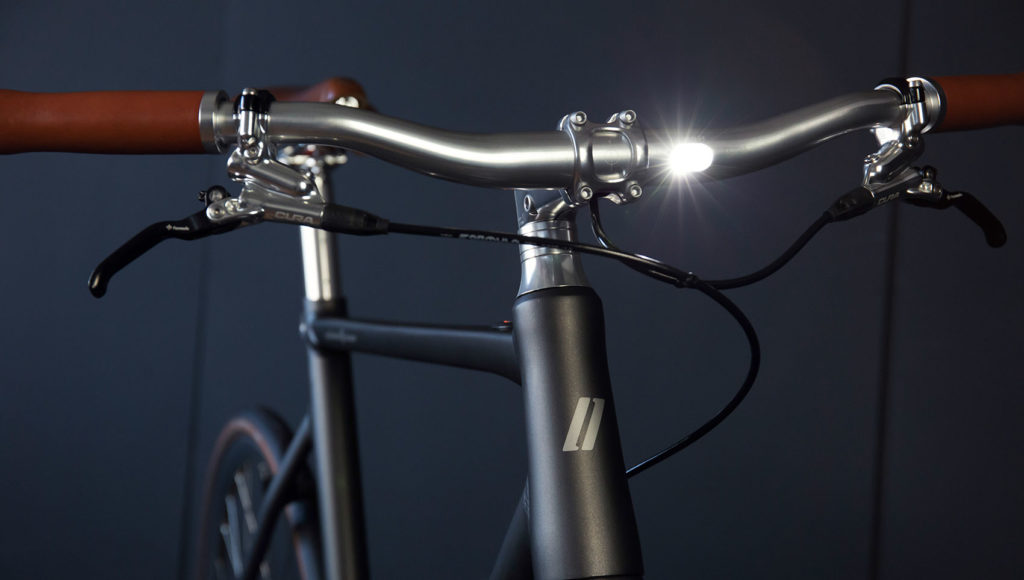 The 2020 iF Jury consists of 78 independent, international design experts, who selected the best designs out of 7,300 entries from 56 countries. It concluded: "Schindelhauer has achieved a superb integrated mobility solution with their new electric bicycle. The seamless incorporation of the head and tail lights in the handlebar and the hidden battery are simply ingenious. This is minimalistic and functional design at its best."
Schindelhauer-Co-Founder and Head of Design, Stephan Zehren, said: "We are truly excited about the news of receiving the highest iF-Award-category for our newest family member Arthur. The jury's reasoning confirms our goal of creating a special symbiosis of functionality and aesthetic design. Together with our Korean partners LightSKIN we put a lot of time into integrating the lighting system into handlebar and seat post – and to make it road-legal in Germany. The Mahle-ebikemotion electric system was our first choice when we researched a sleek and well-thought-out, reliable motor and battery. All in all, we are proud of Arthur and want to thank the iF-Jury for recognising our efforts."
In May, the Friedrichstadt-Palast in Berlin was scheduled to host the first iF design award night 2020, but in view of Covid-19 that seems optimistic.