Shimano adds four-piston braking and 165mm cranks to Deore XT
Shimano has today announced two new product specifications for the e-bike and enduro/trail market; new 165mm E-MTB Hollowtech crank arms (FC-M8050) and 4-piston hydraulic disc brake calipers (BR-M8020).
Heat management Ice Technology trickles into the Deore XT hydraulic calipers for 2018. Much like Shimano's regular 2-piston M8000 brakes, One-Way Bleeding and reach and free stroke adjustment are a possibility for the mechanic. Four ceramic pistons now offer an increase in stopping power over the regular BR-M8000 brake unit.
The current cranksets for Shimano Steps come in Hollowtech and Solid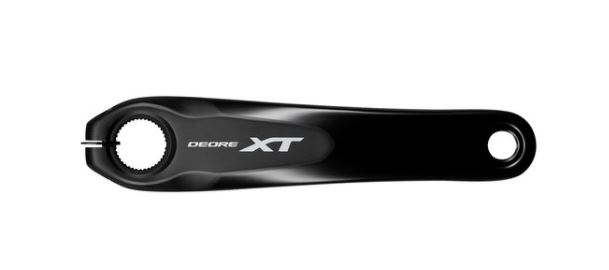 175mm and 170mm lengths but now Shimano introduces a pair of shorter 165mm Hollowtech crank arms to provide greater ground clearance, less chance of pedal strike, and an optimally sized crank for maintaining cadence. Of course, the smaller crank arms are also better sized for shorter riders too.