Sigma Sports talks creating a customer destination both in store and online
Celebrating its 25th year trading this year, Sigma's backstory is a familiar one in the bike business; two riders frustrated with poor availability and poor service start out on their own, shifting stock from a parent's house. Looking at the business today, you'd never tell. CI.N speaks to co-founder Ian Whittingham about the firm's present day ambitions….
Formerly an office block, Sigma's near purpose-built Hampton Wick branch is undoubtedly one of the UK's most sought after floor spaces for suppliers and certainly one that is looked upon with admiration. At 9,000 square feet and covering three floors, the old building literally had the face removed to make way for the glass frontage that blesses the shop with incredible natural light.
It's a recipe that makes for a visually stimulating journey through the store and one which co-founder Ian Whittingham says his team are unlikely to replicate in further store openings in the future.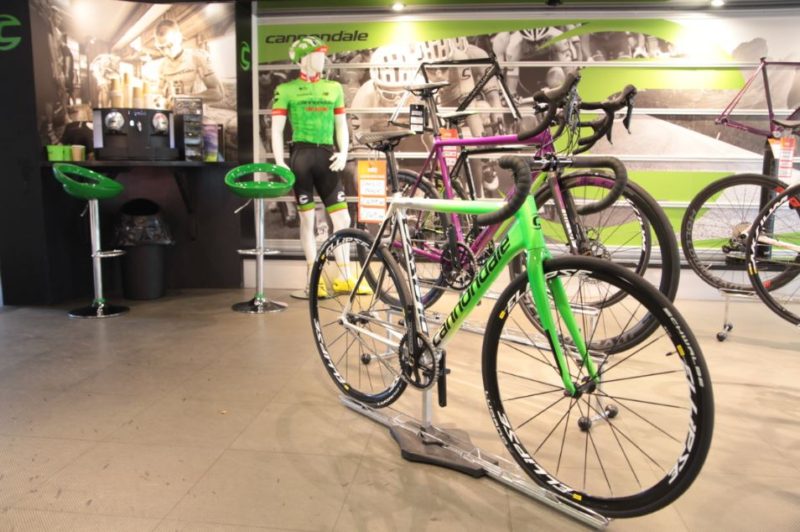 "We're actually undergoing a deep re-fit in 2018," he told CI.N. "But we won't be taking this recipe elsewhere in the near future, this is the flagship branch and it's done incredibly well at becoming a destination for road cyclists, not just from around the local lanes, but from around the globe. Having the train station opposite, we've very often had customers fly in from abroad, pick up a bike and some kit and fly back home."
Such is the lure of brand Sigma that customers will travel for the experience. Given the shop's immense size, Whittingham says the business can buck trends. One thing that's notable given the general reduction across many retail businesses in clothing stocks is the depth carried for men, women and triathletes on sale. This is an entirely deliberate ploy to soak up the shrinking segment's trade, with Sigma becoming a destination for stock both in store and online.
It's online where Sigma sees its growth, with over two thirds of the firm's trade already handled digitally.
Whittingham explains: "When we originally obtained investment to develop our bricks and mortar presence around eight years back we begun to lay the foundations of the store, but found that even in that short window of time that online was seeing a rapid gain in momentum and importance. At the time we didn't even have a functional transactional website, so from the moment our doors opened in Hampton Wick we shifted our energy to quickly establishing an online presence. At the time Wiggle really surprised everyone with the rate of their growth and we quickly realised we had to move with the market. That said, we've no ambitions to become Wiggle, I think for us that would be an unsustainable approach and I much prefer working with a curated platform of brands with which we can deliver strong value for everyone. The race to the bottom is certainly not for us."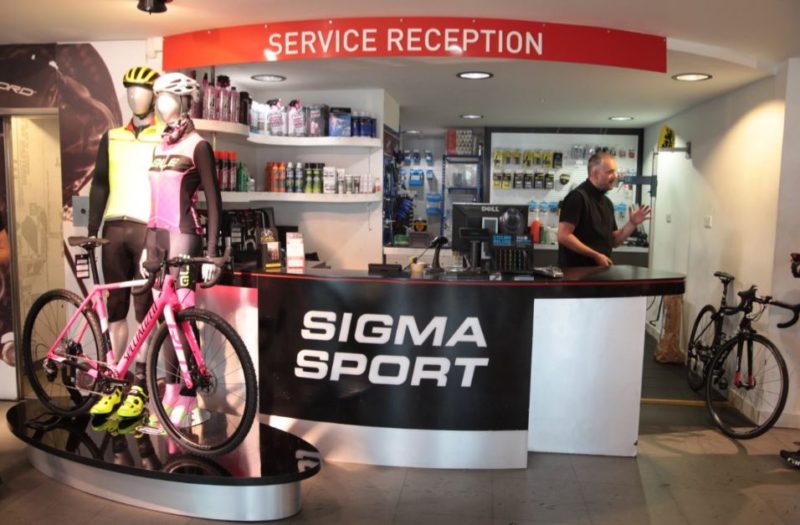 The investment in digital is comprehensive and future proofs against shopping trends that are fast emerging. A data-rich business, Sigma is investing in everything from live and social chat online, right through to segmenting its email communications so customers only receive messages relevant to their interests.
When it comes to things like clothing sales, a surprising chunk is soaked up online where fast and generous customer service pay dividends. Free returns are a given, keeping the firm's growing dispatch team on its toes and aligning Sigma with the service delivered from much larger businesses. Meanwhile, bike sales remain a bricks and mortar purchase for the most part. With two bike fitting stations in store and potentially soon a third, Sigma has become a destination for road cyclists looking not only to purchase the bike, but the complete experience. It's for this reason that the refit will build in a bigger events and social space, vying to keep customers engaged with the store for longer.
"This potentially means we'll host more events to bring our customers in store. The coffee area may become more than just a help yourself machine. Customer needs are changing and we need to surprise, delight and entice people on every visit. Why else will they come?" asks Whittingham. "We have built a bit of a reputation here already, hosting meet, greet and rides with the likes of Frank Shleck, as well as the Zwift Tour. I'd say once a month we have a significant in store event, while we host regular shop rides, evening gravel rides, women's sessions and over 50s rides, among other events."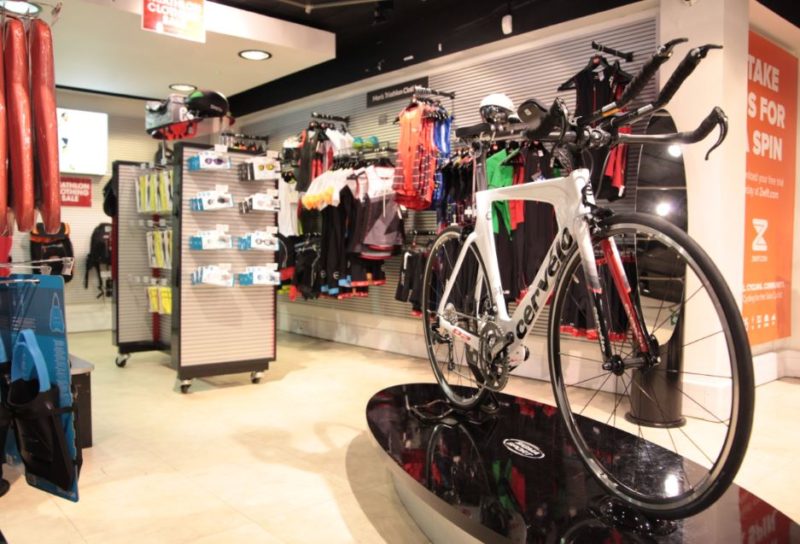 Outside of the store, the business has been a long-term partner of cycling events company Hotchillee, a business dedicated to "bucket list rides", as well as mass participation organiser Human Race, an organiser of over 55 events annually.
"It's 50/50 whether a customer will know our brand when we pitch up with a small presence at these events," says Whittingham, "so we also branch further afield. The Dragon Ride in Wales, for example, is another we like to be visible at in order to grow brand Sigma."
While on the tour of the shop we run into a top floor customer training session in a private workshop. Increasing in to the winter months, Sigma offers customers the chance to hone their skills in store for a small fee, padding out the shop's bottom line during the darker months. The firm's 80 full-time staff too are rotated through fresh training through the colder months ensuring the business stays on top of its game.
"Though some common sense appears to be returning to the market and indeed brands are once again recognising that they have to be an investible proposition for the dealer, the last few years have been, nonetheless, tough for the bike retail world. We're very often competing directly with great brands like Rapha and Canyon for sales, so you must shine to secure the customer's attention and innovate in the way you have them engage with your business. Experience is key and that applies online too, so there's been a lot of investment in personalisation and artificial intelligence. Selling a bike online can be equally as rewarding, in my opinion," says Whittingham.
When it comes to sales trends, Sigma has noted a significant uptick in territories outside of the traditional sale, most notably in the gravel segment. Outside of bikes, Whittingham says that his admittedly committed and often affluent clientele are buying into the gear they're increasingly aware of their pro counterparts using. As such, investment in smart turbo trainers and powermeters has increased significantly. But there's other demographics emerging as an offshoot to the typical roadie, we're told.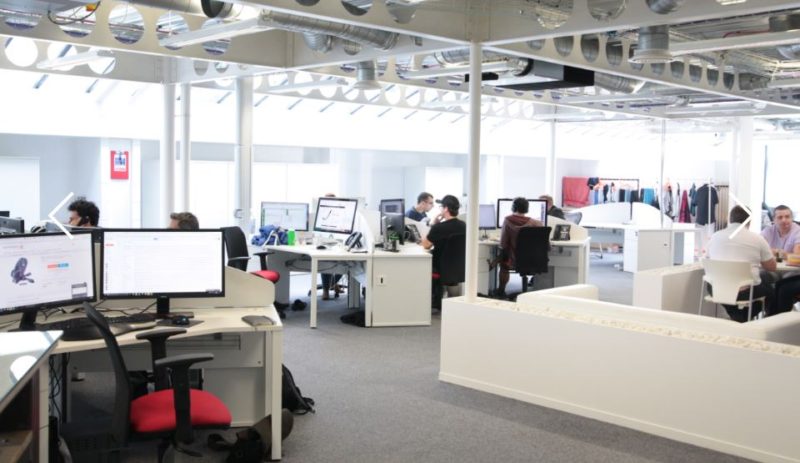 "e-Road I think will shows its legs in time and I actually anticipate we'll have a period where stock may be hard to come by in the early days. Electric bikes are a big leveller for the club rider that can't keep pace in the hills, but still wants to enjoy the social aspect. We actually had two electric bike stores close nearby to us. I consider that they were a touch ahead of their time. We actually have an office electric bike for staff to use for quick lunch errands ourselves," admits Whittingham.
Then there's Sigma's triathlon offering for which the store remains a destination for many athletes in the south. Though a flat market at the present time, no less effort is placed into merchandising a corner of the store to enable customers to get fitted with the right wetsuits and gear. Much like Sigma's clothing trade, Whittingham recognises the importance of a bricks and mortar commitment here.