Sunrace Sturmey-Archer create 5-speed motor gear hub with Accell
The Accell Group has collaborated with Sunrace Sturmey-Archer to build a 5-speed gearhub with integrated motor, set for launch later this year.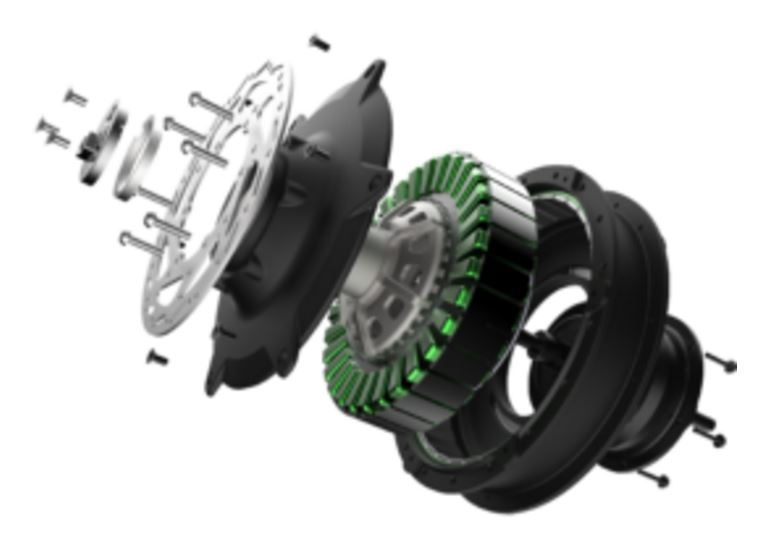 The rear drive hub is a direct drive piece churning out 40Nm of torque and offering a total gear ratio of 242%.
Accell says that this gear ratio is primarily for the city-based user, with sports users likely to find the cadence "on the high side". The hub shell will offer a pairing with disc brakes, if required.
Extensively tested in Accell's labs, as well as over the period of a year on test bikes, the bike group is confident that it can avoid headaches encountered by others who have previously attempted to fit so much into a hub.
The new motor is to be found specced on €2,000 Sparta's R 5e, among other 2017 builds. Accell stress that the hub has some ION characteristics, but that that this is an 100% motor-based offering and a silent one at that.
Given the price point of the bikes Accell is speccing the hub to, the group expects the hub to help strengthen its position in the urban e-bike market.