Townley: Adapting bicycle retail to meet changing consumer shopping mindsets
Hotly following his recent appearance on The Shift Up Podcast, where he discussed the changing face of bicycle retail, today Jay Townley puts into words his thoughts on the future landscape for specialists
Let's begin with three points for which I believe are worthy of discussion in the present climate:
There will be bike shops in the future – they just won't be the same as the bike shop I worked in.
There will be bicycles in the future – they just won't be the same as the Schwinn Black Phantom I got as my first bicycle.
There will be bicycle riders in the future – some just may not own their bicycle.
I am amazed by the negative comments made by some bike shop owners, employees and enthusiast bicyclists who find their way on to industry websites and blogs predicting doom and gloom for bike shops going forward. Some even opine that bike shops will be put out of business by online retailers and more specifically, Amazon.
Nonsense, i say.
There will be bike shops in the future – they just won't be the same as the bike shop I worked for in 1957 through 1965, or the Total Store business model that took bike shops out of back alleys and established them on the high shopping streets across America and the rest of the world.
What is clear as a bell is – brick-n-mortar specialty bicycle retail isn't dead. What is dead is mediocre specialty bicycle retail and all types of retail that are no longer of interest or relevant to the empowered consumer.
Toys "R" Us is a good example of the prototypical Category Killer that was the largest retailer of bicycles in the U.S. in the 1990s, having taken this title from Sears, the largest bicycle retailer during the previous two decades.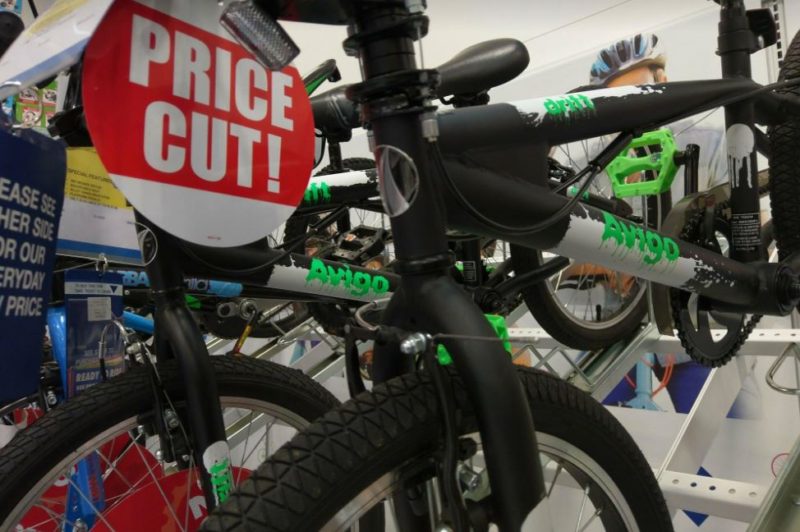 The recently announced demise of Toys "R" Us is blamed, in part by the company and pundits on Amazon and other online retailers. While acknowledging the changing consumer Toys "R" Us didn't really "get" the rise of consumers and their empowerment by digital innovation, technology and the Internet and was unable to adapt.
It is generally agreed that consumers are now totally in charge of the retail market place. The consumer in turn is demanding 24-7 access to the retailers they honor with their purchases and patronage, and they also expect an exceptional retail shopping experience both online and in-store.
24-7 access translates to Omni-channel specialty bicycle retailing, and bike shops with good to great commerce enabled websites.
Some American bike shops are already offering 24-7 access through Omni-channel business models, but the NBDA 2017 U.S. Specialty Retail Channel Study and Report discloses that while 98-percent of all U.S. bike shops have a website, only 59-percent are currently engaged in e-commerce.
The following table shows U.S. IBDs engaged in e-commerce by annual gross revenue size.  It comes as no surprise that as annual revenue increases so does the percentage of bike shops engaged in e-commerce, or with some type of Omni-channel business model.
U.S. IBDs Engaged in E-commerce
Total and by Revenue Size
U.S.

IBDs

All IBDs
<$300K
$300-$499K
$500-$999K
$1 Million- $1.9 Million
$2 Million+
Currently Engaged in Ecommerce
58.9%
44.8%
32.3%
53.6%
77.5%
82.5%
Source: NBDA 2017 U.S. Specialty Retail Channel Study and Report
What this table indicates is that, for the traditional definition of a "bike shop", those below $1 million ($999,000) are in danger of being overlooked by consumers expecting 24-7 access and an experiential relationship with a bike shop when and where they want to.
However – this table tells only a part of the real story because it is tied to the traditional definition of a "bike shop" and as a consequence leaves out emerging new wave and what we have been calling outlier bike shops.
Online bicycle retailers and direct to consumer business models are also left out, and my point is we are under-counting and under-surveying a significant and growing population of new wave and outlier "bike shops," including mobile service "shops" that I suggest need to be included and not excluded so the bicycle business gets a much more accurate picture of very important details like – the real percentage of specialty bicycle retailers engaged in e-commerce.
This, however, doesn't mean that bike shops that don't have commerce enabled websites shouldn't take action to become Omni-channel in some form that they can afford as soon as possible…because in addition to demanding 24-7 access, consumers want the human touch as part of their bicycle lifestyle experience, including the path to purchase.
Instilling Humanity in the retail experience was the biggest trend reported from the February 5-9, 2018 Future Stores Expo in Miami, Florida. This is another topic for another time, but it reinforces the human touch that bike shops have that online pure-plays don't have.
A research report focusing on the Path to Purchasing a high-end bicycle costing $2,000 or more conducted in 2014 shows these enthusiast consumers spent an average of 10.7 days doing their own research and for those that actually made a purchase spent 12.7 days doing their research before they made their purchase decision.
The importance of the human touch provided by brick-n-mortar bike shops show up in following table showing 63-percent of these enthusiast shoppers visited the retail store that the finally did make their purchase from and 48-percent visited the retail stores that they did not purchase from.
What do bike shops need a commerce enabled website for? The answer is simple – because the consumer wants the ability to do their research and purchase from you when and where they want – and 23-percent of those enthusiasts that purchase a high-end bicycle visited the website of the retailer they ultimately purchased from, and 25-percent visited the website of the retail stores they did not purchase from – meaning consumers will be familiar with those retailers that they can do business with online!
U.S. Adult Bicycle Owners on the Path to Purchase
Sources Used While Conducting Shopping Research For $2,000 Bicycle
| | |
| --- | --- |
| Average Number of Days Spent Researching Planned Purchasing (All) | 10.7 Days |
| | |
| Average Number of Days Spent Researching Those that Purchased | 12.7 Days |
| | |
| Retail Stores | |
| Percent Visited Retail Store that Did Purchase From | 63% |
| Percent Visited Retail Store Did Not Purchase From | 48% |
| Websites of Retail Stores | |
| Percent Visited Website of Retail Store that Did Purchase From | 23% |
| Percent Visited Website of Retail Store Did Not Purchase From | 25% |
| Used Smartphone/Tablet While Visiting Retail Stores | 11% |
Source: Gluskin Townley Group Adult Owners on the Path to Purchase Report
What will the bike shop of the future look like? I have offered my thoughts on the broad range and diversity of the bike shop of the future in both Webinars and articles.
The additional good news is a wide variety of combinations, collaborations and business models – none of which are like the bike shop I worked in – are taking hold and making good to great retail profits for enterprising bike shop owners, both existing and new-comers who are changing the definition and perception of what bike shop means and is.
Many of the new wave and outlier bike shops are already selling the bicycles of the future, and some are actually offering "locally-made" bicycles to their customers through brick-n-mortar and online.
There will be bicycles in the future – they just won't be the same as the Schwinn Black Phantom I got as my first bicycle.
A whole new generation of "smart" bicycles has emerged, lead by e-bikes that have a CPU and battery on board.
The new generation includes the SpeedX Leopard, a non-electric assist high-end aero-road bike that 1,250 backers on Kickstarter pledged $2.3 million to launch this smart bike that has photo sensitive automatic lighting and collects and displays 12 types of data and just added radar to its array of real-time data and information feedback to the rider.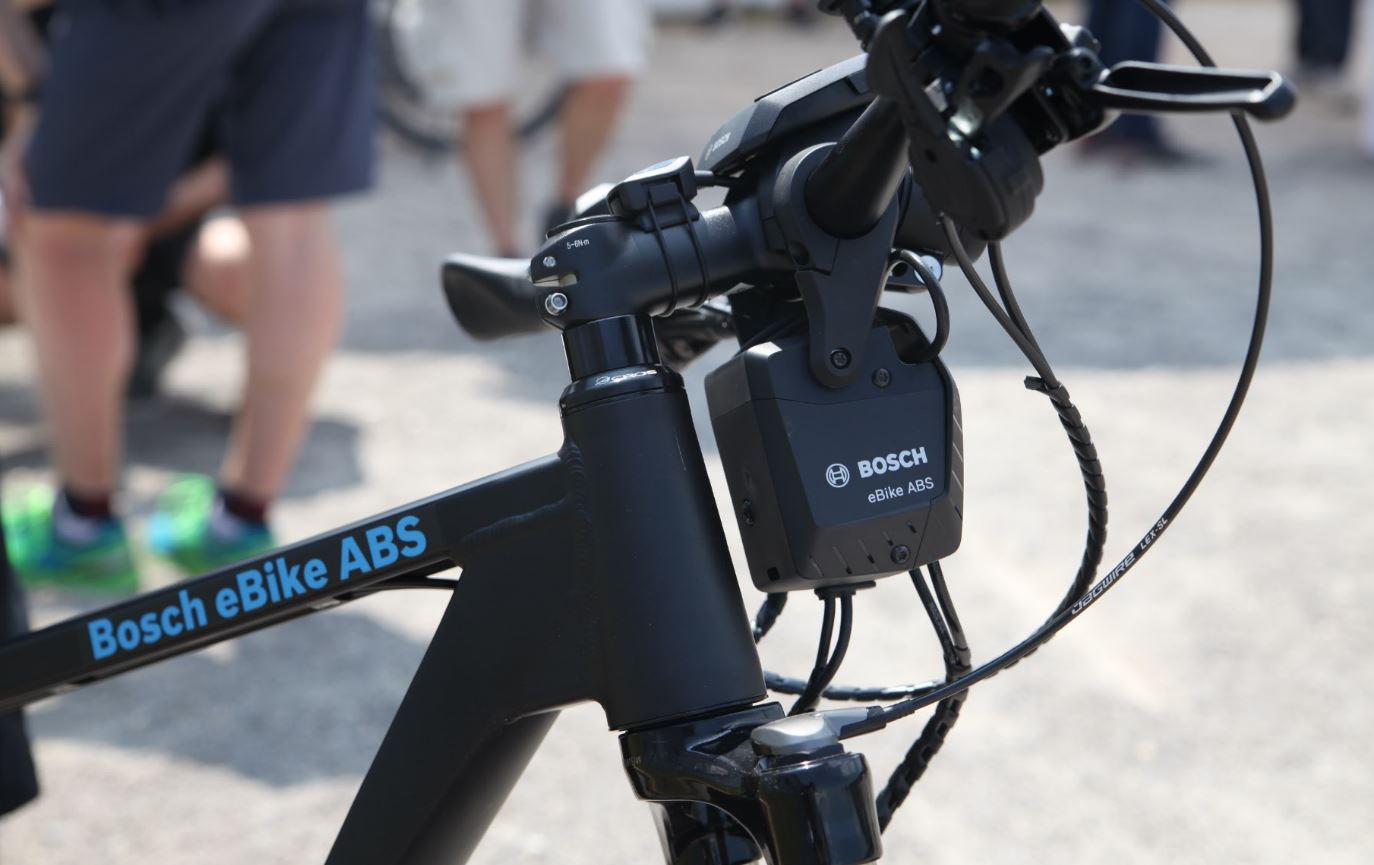 PON brand Gazelle is working with a university in Denmark on a self-stabilizing bicycle, that will not fall down, something several motorcycle brands already offer, and Bosch, a supplier of e-Bike drive systems has recently filed patents on its own version of a system for self-stabilizing bicycles.
Automatic and electronic shifting have already been introduced to the bicycle market and voice activated shifting has been developed and will not be far behind as is anti-lock braking for disc brake systems.
Although real time GPS tracking has been available as an accessory for bicycles for several years, a recent wave of dockless bicycle ride share has introduced locking and unlocking bicycles via a Smart-Phone App and real time GPS tracking and location indemnification built into the self-service rental bike.
Compressors built into wheel hubs have led to automatic tire inflation / deflation systems for both road and off road, while tubeless / airless bicycle tires have quickly found their way to market following dockless bicycle ride share along with adjustable seat posts and saddles.
The list of OEM smart bike features is growing almost every week, and I am looking forward to purchasing my next smart bicycle, that may also be a three-wheel adult recumbent, personalized for my bicycling lifestyle, from my local bike shop showroom, delivered by my bike shops mobile service van…that won't be anything like the Schwinn Black Phantom I got as a kid!
There will be bicycle riders in the future – they just may not own their bicycle, and if they do it will probably be some form of "smart" bike or three-wheel adult recumbent that may or may not have electric assist as a feature.
Dockless self-service bicycle rental, or bicycle ride share seemed to come out of nowhere, and it profoundly changed the state of bicycle ride share in America. The dockless ride share business model got started in China in 2014-2015 and took off in 2017, including spreading to North America and Europe.
I have discussed the detail of the dockless bicycle ride share business model and its economy, which is totally different than any thing we have seen associated with bicycle and bicycling in the U.S. before.  What is important to this discussion is that dockless bicycle ride share is a huge statement about the sharing economy.
Combine the sharing economy of Uber, Lift and Airbnb with the coming of age of the Millennial generation, the largest generation of Americans ever, the majority of whom don't consider car ownership to be a necessity or home ownership a priority – and you have the makings of another major shift in the purchasing and ownership traits and trends of American consumers.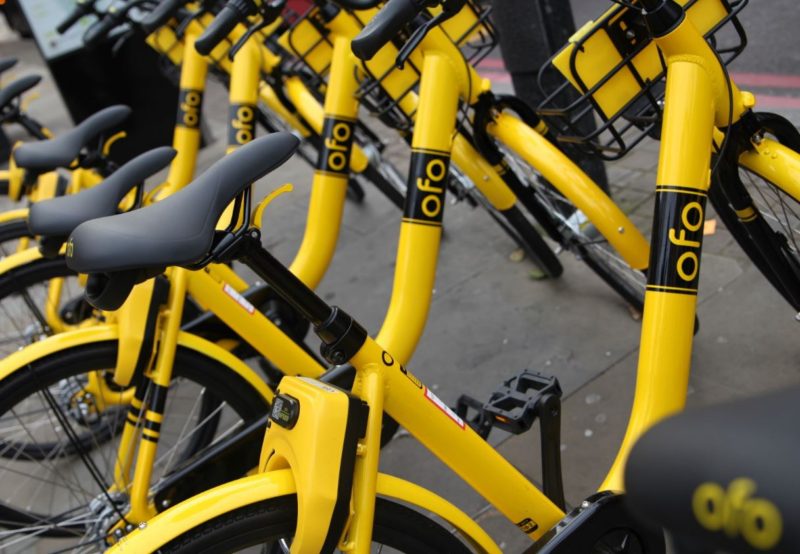 In China, in the cities where dockless bicycle ride share has actually worked as intended the available data shows a very interesting "gap" between bicycle riding participation and bicycle sales. Where the sharing economy works, bicycle riding participation apparently goes up – dramatically, and new bicycle sales go down.
So, one possible scenario for American cities starting in 2018, where dockless bicycle ride share is installed, introduce and executed according to the business model, is what bicycling advocates have been agitating to realize for decades – a real increase in bicycle riding participation, while new bicycle sales decline.
Before you ask – the good news for bike shops is, this scenario, according to the analyst I have talked to, includes the decrease in new bicycle sales impacting the lower end of the market dominated by the mass merchant channel of trade.
The potential bottom line is a shift over the next decade, from 2018 to around 2027 to the new bicycle market taking advantage of the opportunities to grow the mid to high-end of the business with the new wave and outlier bike shops in neighborhoods in American cities, while the lower end of the new bicycle market contracts as sharing grows and owning loses relevance. Bicycle riding participation will increase as overall market unit sales contract, but three to four channels of trade, bike shops, outdoor specialty, online and possibly full-line sporting goods will grow as the mass merchant channel contracts.
Consumers of mid to high-end bicycles and related products will continue to do their average 12 days of research and go down the path to purchasing an electric assist, adult tri-wheel recumbent or smart bicycle, but some, and perhaps a substantial number will be a part of the sharing economy and they won't purchase or own a bicycle, they will ride a bicycle that they share with other consumers in the sharing economy.