Whitecrow's "next dropper post leap in MTB tech" seeks industry backing
Whitecrow, the pressurised bike hub that has the ability to inflate and deflate a tyre in the saddle, is seeking industry investment in order to carry the project to the next step.
Targeted primarily at the plus size and fat tyre market, the system builds on Schwalbe's ProCore offering by connecting a pressurised hub to internal chambers in the tyre, giving the rider ability to control their levels of traction and progression dependent on the trail ahead.
There is also a strong potential for application into Enduro and, by extension, moto-cross. Serrets system, unlike previous attempts, removes the need for Co2 canisters within its operation.
Viewing the design as potentially as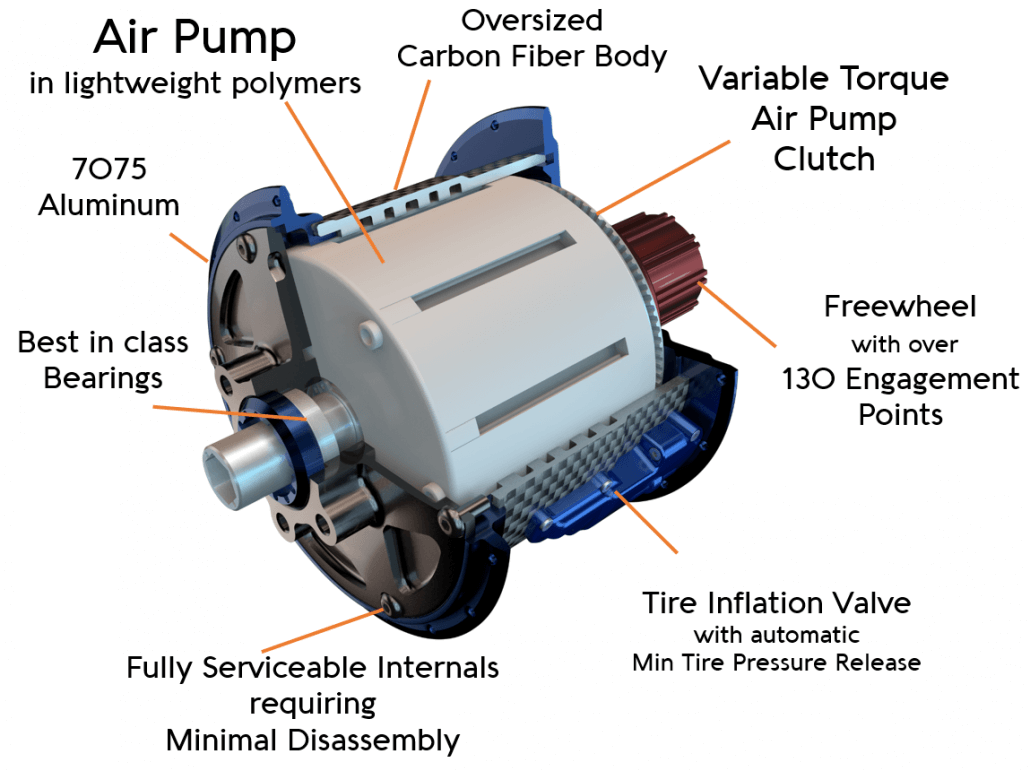 significant to the overall performance of a bike as the invention of the dropper post, the engineer behind Whitecrow Xavier Serret suggests that should his design find a backer "there would be no going back once you've tried it".
He told CI.N: "The IP position of the company is based on a comprehensive patent application with priority Feb 2014. Our patent attorney is convinced that it's innovation delta/strength is quite above the usual for most patents across many industries.
"With that in mind i'm looking to move the project forward, though it is difficult to finance myself. Therefore i'd like to speak with either a large bike company looking for a captive OEM deal, or a medium sized player looking for a prestigious project with strong long-term potential."
Having achieved rolling prototypes of the hub, Serret has tested the reliability of the wheels built with the hubs as "standard wheels".
"These are actually stronger than most wheels proposed by our competitors and feature an easy to maintain freewheel with over 130 engagement points," he added.
On overcoming the barriers to bringing the product to market, Serret says that the initial concern for many is added weight, something which he feels could be engineered down as further prototypes come to fruition.

"Initially it's counter-intuitive to include a component on your bike that adds weight – and old fashion seat post with quick release clamp achieves the 'same' functionality – But, as we saw, once you have a dropper post there is no coming back. I think with the market having seen the advantages offered by the ProCore system, we are able to build on what's possible with this high and low pressure pairing, offering riders of larger tyres a new functionality and safety advantage," concludes Serret.
Though based in Belgium, Serret said that he remains open to working with overseas manufacturers, should the interest arise.
To read more on the technology, head over to our initial analysis of the product here.